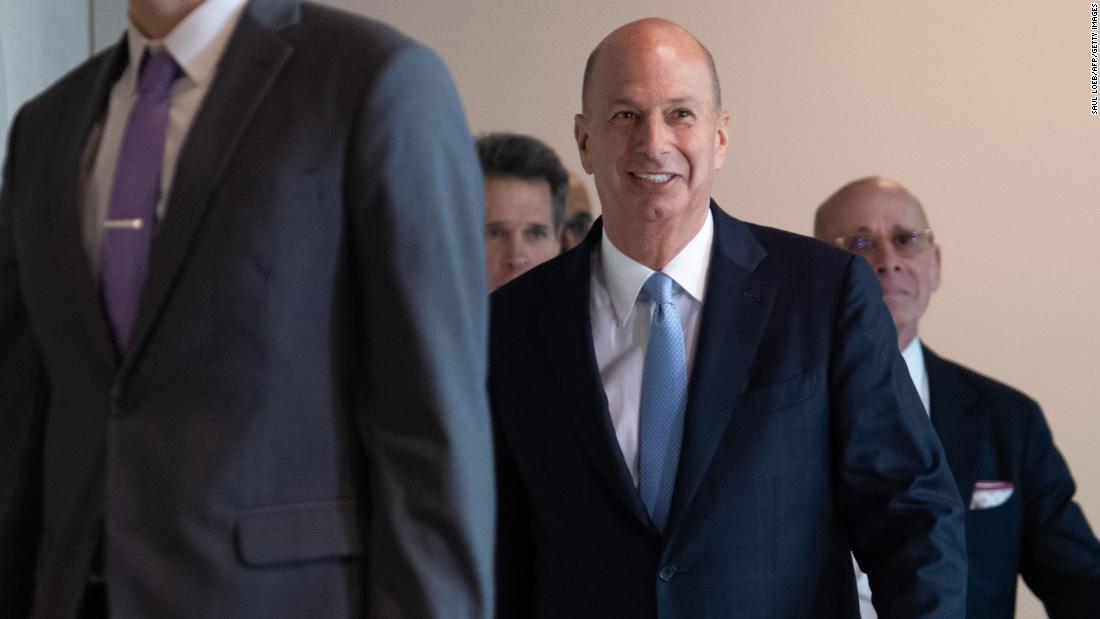 Sondland, the US Ambassador to the European Union, said in an interview with Radio Liberty on July 26, what these reforms were. He only said that there was a "long list of reforms" and that Ukrainian President Volodymyr Zelensky would have to show this "political will" to do it.
Sondland will publicly testify on Wednesday before the House Intelligence Committee, where it is at the center of allegations that the Trump administration of Ukraine has withheld military assistance to put pressure on the government to announce an investigation against Trump's political rival, the former Vice President Joe Biden, and a debunked conspiracy theory, according to which Ukraine 201
6 was behind the hack of the Democratic National Committee of CNNs KFile as part of a review of Sondland's public comments on Ukraine. Sondland's comments in the interview shed new light on his mind when Trump telephoned Zelensky on July 25. Sondland spoke to Trump before and after this call, as stated in Congress and in an interview with Ukrainian television.