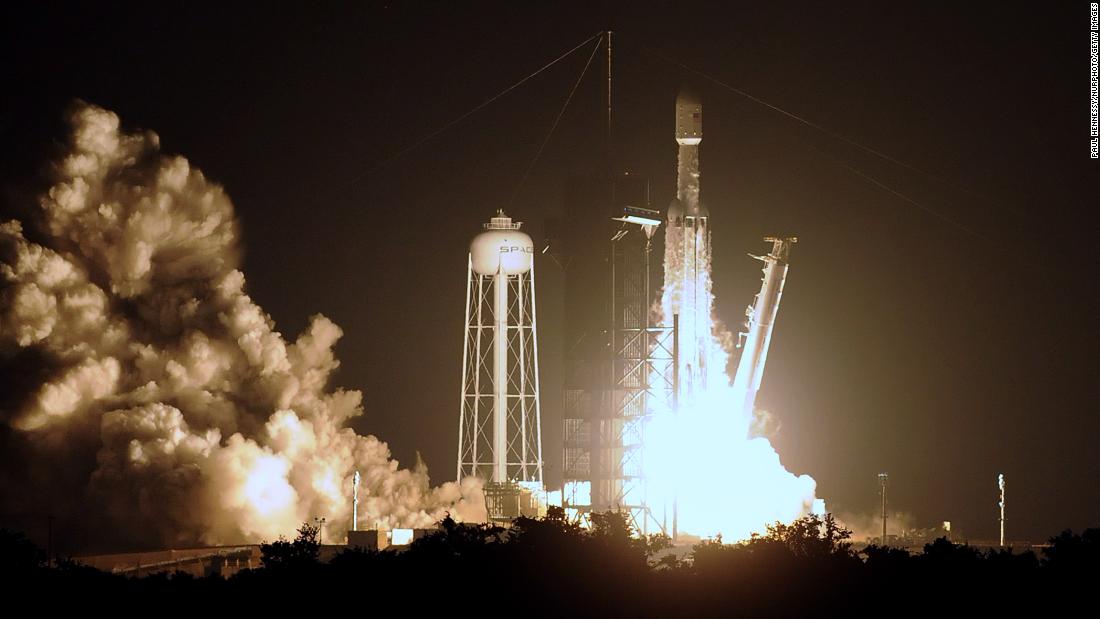 The successful Apollo 11 mission has shown the world that the United States is the unrivaled space power. At that time, part of the Cold War strategy was to land an American on the moon and bring him home safely. A feat that would become one of the wildest technological ventures in human history. It laid the foundation for a generation of economic growth, upgraded the American state and secured global power. Since Apollo, America's space capability has been a symbol of hope for billions of people around the world and a reminder of the promise of science to advance humanity.
But the thrill of watching SpaceX's spectacular and now routine rocket launches confuses much of the antiquated American space industry. Without the energy, leadership, and risk-taking of individuals like Elon Musk, Jeff Bezos, and the hundreds of entrepreneurs and investors who inspired them, our space landscape around the world would be nearly unchanged and uncompetitive.
Nowadays, the space industry is largely an extension of the government itself and extremely inefficient in distributing capital to foster commercial growth. Instead of promoting free-market innovation and private investment, current government policies are having a negative impact on commercial competition, increasing incidence, and rejecting reforms for improvement. While this narrow-minded approach makes sense in the short term to win the technology race of the Cold War, it has ultimately hampered innovation and we are now falling behind.
At best, government-funded space companies lurk, with NASA and national security programs spending billions of unnecessary dollars on obsolete technologies while using obsolete satellite architectures for life support. Over 20 years of this downtrend have not prepared this part of our space industry for the next 50 years to be competitive or even competitive. If we lose the already running second space race, the consequences are far worse than if we had lost the first one. This race is not about bragging rights or national prestige, but about economic growth and national security.
Global participants in the race are ringing in next-generation small satellites of tremendous value to commercial and government customers, including organizations in the energy, mining, manufacturing, transportation, finance, agriculture and communications sectors. Similar to their desktop computer relatives who changed the world economy in the 1
980s, these new small satellites cost less than 1% of their decades-old counterparts, using much faster and smaller state-of-the-art processors, much like us use in home electronics.
Thousands of these satellites will be produced and launched in the next decade. They will trigger multi-billion dollar economic expansion and supplement or replace any existing commercial and national security satellites. These critical national security missions include global positioning, telecommunications, surveillance, reconnaissance, weather and defensive / offensive space warfare. The nations that win this race will also gain the military edge of the 21st century – much like the aviation leaders of the 20th century – and use the expansion of the space economy by nearly $ 3 trillion.
These satellites are (for the most part) developed and built by non-US companies, with limited interest or under-notice by government politicians. The US government's 10 to 15 year development plans are embedded in an ancient and largely uncompetitive culture. The world's best space industry, which won the Space Race decades ago, is now in a throes of wasted taxpayer money, a rigid Stalinist business model, and rapidly growing military vulnerability.
More worrying is that very little of this future backbone of space travel is American-owned, with some notable exceptions that leave the United States even further behind.
How can we lose this breed? Other countries, such as China and the EU, have quickly adapted their priorities to use the latest generation of US investment, including rockets and microelectronics, for the next big economic turnaround. China aggressively supports a rapid expansion of its space industry by investing directly in next-generation small scale satellite and space data companies to replace old satellites and gain military superiority, according to a Defense Department Defense Department report from the US Department of Defense. More worryingly, China has quickly resorted to US innovation through alleged technology transfers that clone our most promising ventures and allegedly steal American intellectual property directly. Selling these technologies at a price 80% below the world market price will enable Chinese to affect the competitiveness of American companies worldwide.
Our government's passive and straightforward approach to this emerging industry is forcing most innovative and runaway companies in America, inspired by SpaceX's success, to choose a Hobson: either accepting foreign investment and jeopardizing potential future business or their close auspicious new ventures. With the threat of IP theft, technology cloning, and foreign companies selected from our pool of world-class universities to win defense contracts, we are rapidly losing the national security capabilities in space. Without major changes in state space policy to privatize current infrastructure and competitive outsourcing to US-based companies, our current industry will slowly become extinct, with no "Americans" available to replace them.
Innovation and entrepreneurship are ubiquitous in America, but one unfortunate consequence of the aimless approach of space policy after the Cold War is a stagnant space industry. To the chagrin of our ancestors, we are already losing the space race of this generation: not because we lack funding or because our engineers are less capable, but because there is a lack of careful leadership that can recognize the critical nature of global economic trends.
Other nations appear, stand on our shoulders and take the lead. America must face the technological changes and security threats of our time and reorient government policies to win. Just as the generation of our parents welcomed the speech of President John F. Kennedy after the launch of Sputnik to meet the challenge of the Cold War of coming to the moon first, it is not too late to reorient our minds, ours Restructure policy and reorganize our industry to win today's space race.
Source link