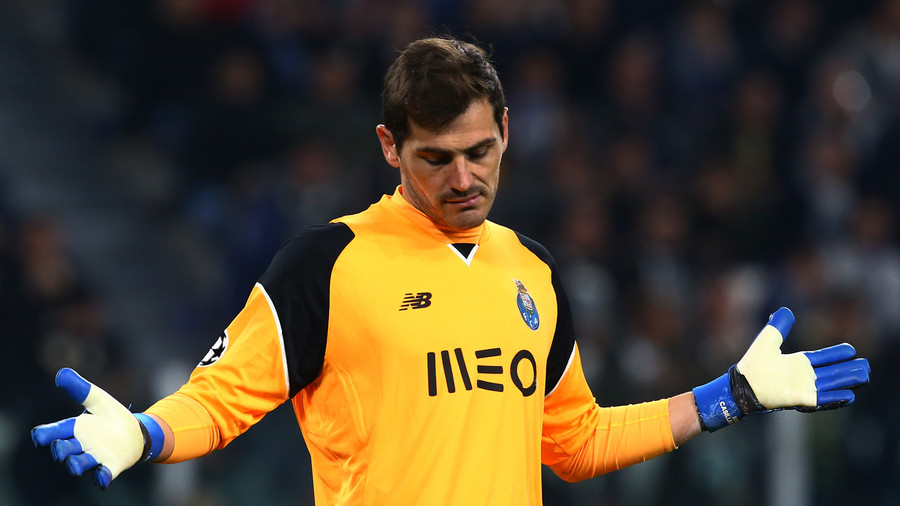 Spanish goalkeeper legend Iker Casillas has questioned Apollo 11's lunar landing by US astronauts in 1969, saying he does not believe the breakthrough achievement is real.
Casillas, who led Spain to the World Cup in 2010, conducted a Twitter poll and offered social media users the opportunity to express their views on what he sees as a giant fake.
READ MORE: & # 39; Stay strong Karius & # 39; : Mo Salah Supports Liverpool Teammate After Abusing Social Media
" Next year, it will (allegedly) be 50 years after a man has stepped on the moon … I am quarreling at a dinner with friends … I ask the question to the public Do you think he stepped on [the moon]? I do not do that! "wrote the former Real Madrid Star on Tuesday.
El año que viene se cumplen 50 años (supreme) que el hombre pisó la Luna. Estoy and una cena con amigos … discutiendo sobre ello. Elevo la tertulia a público! Creéis que se pisó? No!

̵

1; Iker Casillas (@IkerCasillas) July 23, 2018
According to survey results, the majority of Casillas followers do not share his stance with 58 percent saying that the landing really did happen in 1965.
US astronauts Neil Armstrong, Buzz Aldrin and Michael Collins participated in the ambitious NASA expedition, which enabled a scientific breakthrough in lunar research.
On July 21, 1969, Armstrong and Aldrin successfully landed Apollo 11 on the (19659007) The Moon Landing is still surrounded by myths and legends, and skeptics who insisted that the historic event was staged cite evidence such as the absence of Stars on the Pictures of NASA
READ MORE: The Greek football club PAOK agrees to donate Champions League ticket money to the burnt victims of Attica
The famous video showing the unfolded flag of the USA as if they would have been caught by the wind, the highly discussed topics, since there can be no wind on a body that has no atmosphere.