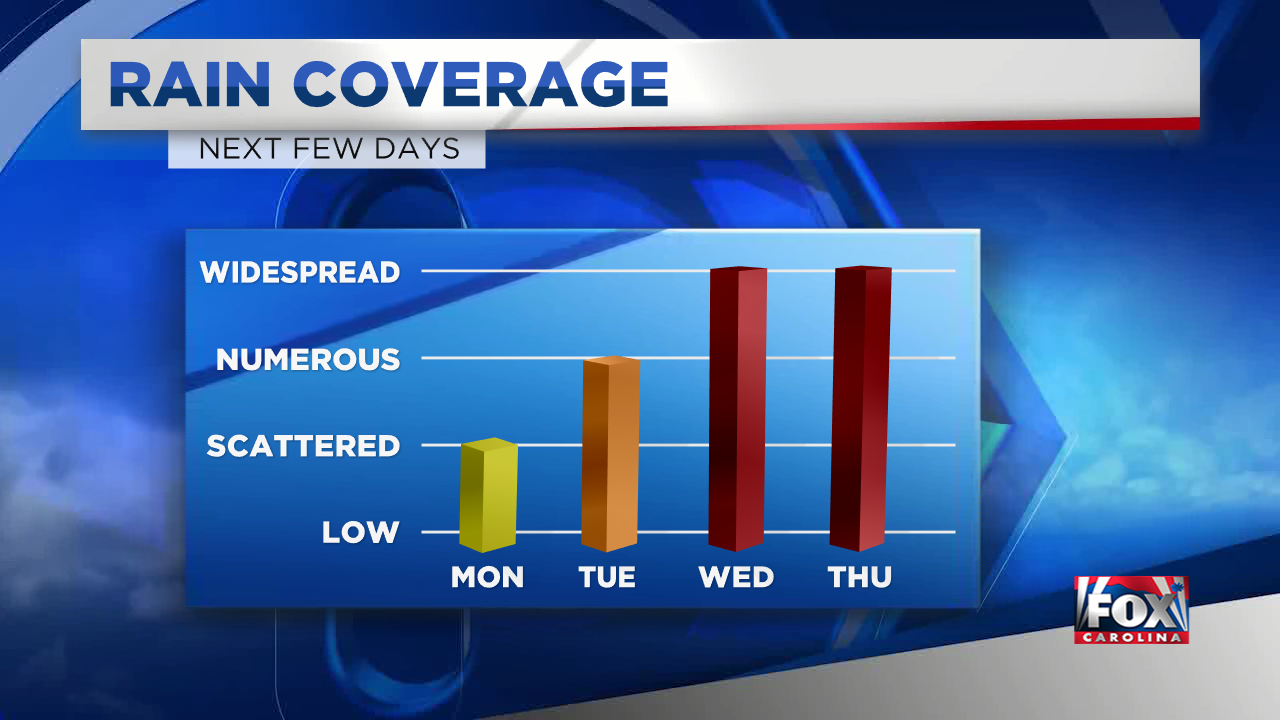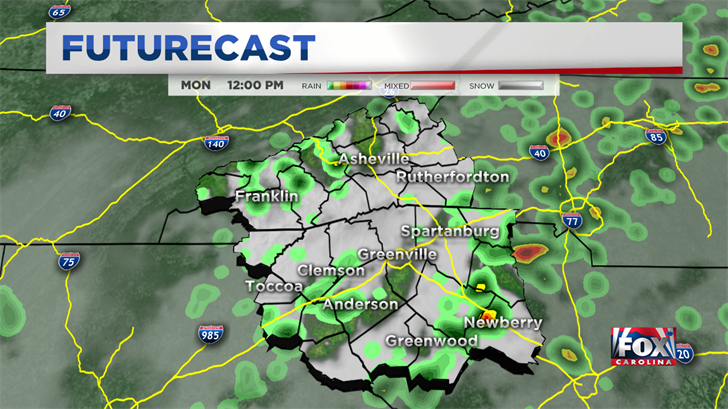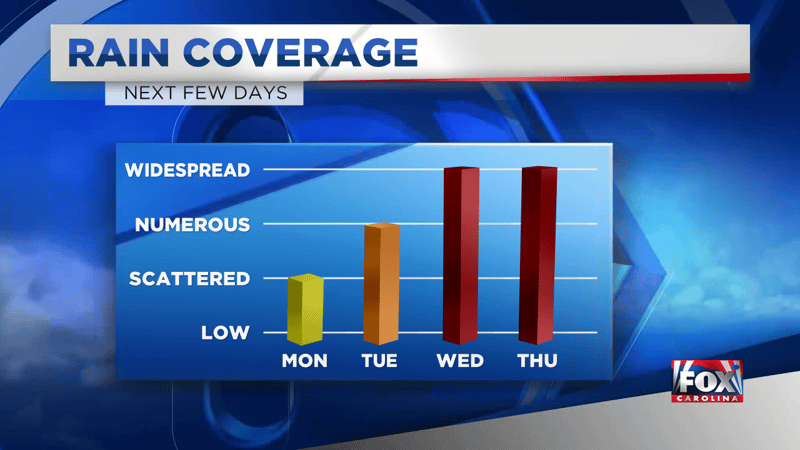 The week starts with a sparse chance for a shower or a storm, but soaking wet weather returns for the coming days.
Mornings begin in the mid-60s until the 1
970s with spotty fog. An insulated early shower can not be ruled out, but most areas remain dry due to the AM shuttle.
Heights today reach the low to mid 80s, with a mostly cloudy sky developing. A few spotty showers / storms return in the afternoon, but will not be widespread.
Tuesday, Wednesday and possibly even Thursday will look like the rainiest days of the week with heavy rains. Some flooding will be possible if the week continues.
Friday continues with rain showers, but should have a few more breaks with dry weather, which is widespread.
Saturday still seems to be a bit cloudy but spotty with our standard
On Sunday the conditions finally get much cooler and drier with higher afternoon temperatures in the mid and upper 80s after having the work week under cloud cover, Rain and nearly 80 degrees high have completed [196592002] Copyright 2018 FOX Carolina (Meredith Corporation). All rights reserved.
Source link