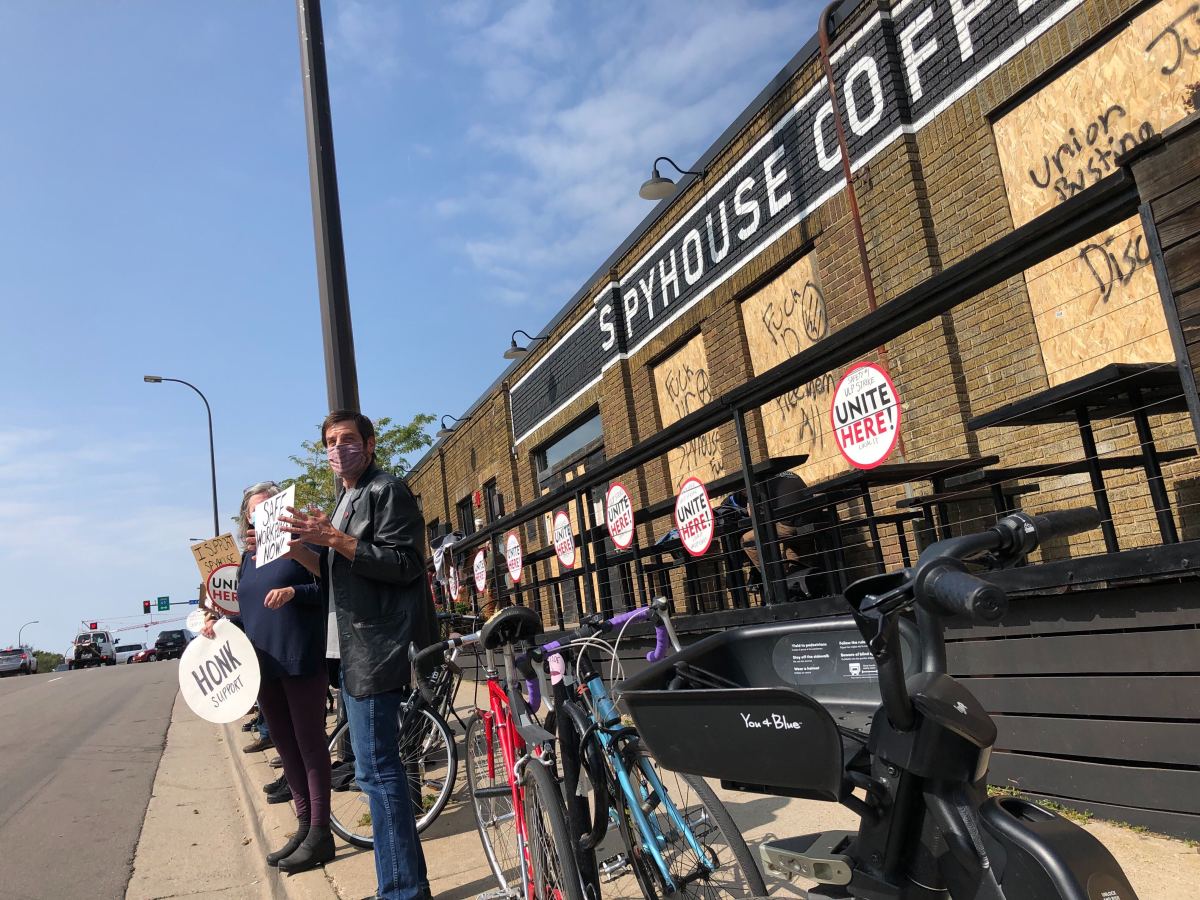 The staff at all Spyhouse Coffee locations in the twin cities refused to work on Saturday to improve health and safety conditions during the ever-evolving coronavirus pandemic.
Last month, nearly three dozen Spyhouse Coffee employees formed a union that, according to City Pages, is unsupported by Spyhouse owner Christian Johnson. The union says workers have faced unclear mask guidelines, lack of enforcement of social distancing in the cafes, lack of cleaning supplies and table arrangements that do not allow adequate social distancing.
"We are committed to the safety and security of our customers," read a banner from the union that filed a motion after a Spyhouse employee was sacked for allegedly helping the cause.
"We have brought charges with the federal government because our employee was dismissed because he supports our striving for a union and stronger COVID security measures," it continues.
A handful of Minnesota breweries and distilleries have teamed up over the past few months, including Fair State, Lawless, Stilheart, Surley, and Tattersall.
Spyhouse Coffee has five locations in Minneapolis and one in St. Paul.
Source link