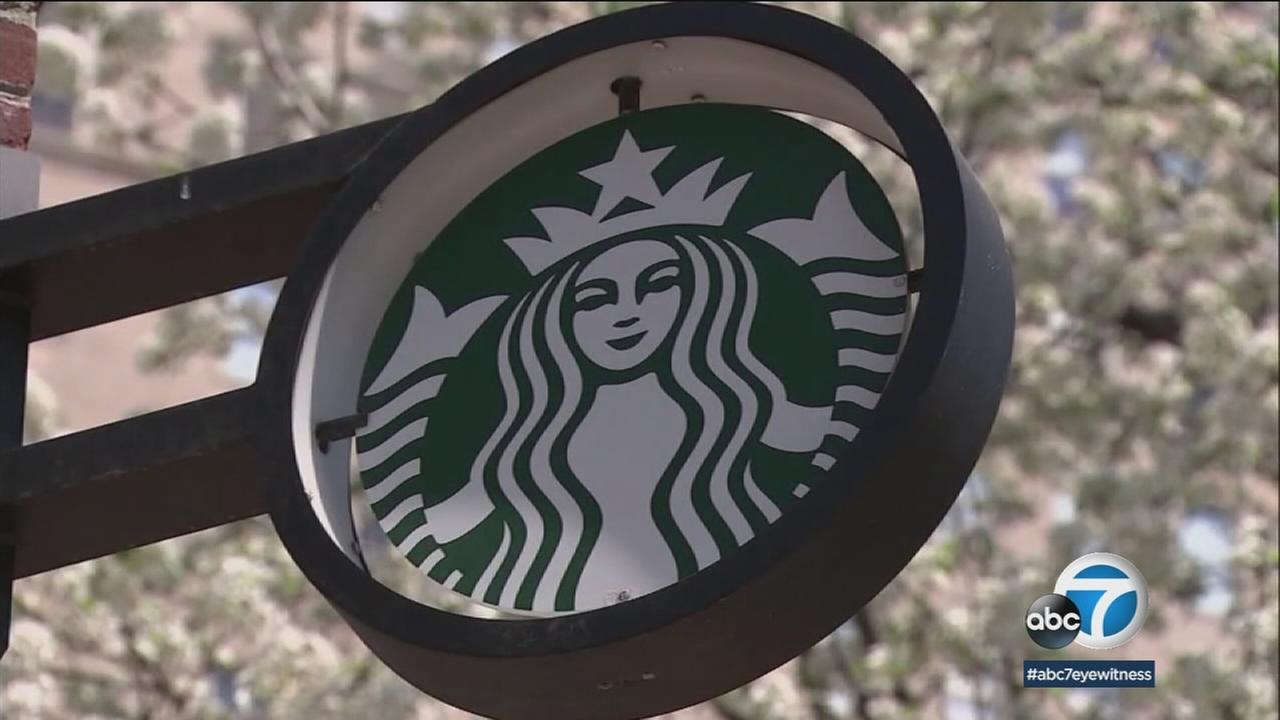 TORRANCE, California –
Just days after the arrest of two black men waiting for a friend in Philadelphia Starbucks, a video posted in a South Bay store earlier this year raises new questions Starbucks policy.
The ugly confrontation in Torrance Starbucks took place in January.
The man who recorded the video, Brandon Ward, was upset because a Starbucks employee would not give him the toilet code. A purchase.
"I said, 'Okay, I'll make a purchase, can I use your toilet?" He said.
But even though he said he wanted to buy something, the clerk said no Ward said he had granted him access to the bathroom.
The 26-year-old Ward admitted that he had not bought anything and that he was waiting there until his friend picked him up. But what annoyed him that immediately after this exchange a white man came in, asked for the toilet code, and was granted that.
That was when Ward confronted the Starbucks employee and was led out by a security guard. The incident was posted online in January, but until the incident in Philadelphia Starbucks, in which two black men were arrested last week, because they were waiting for a friend at the store, but had not bought anything, he had achieved nothing] This incident sparked protests and an apology from Starbucks CEO Kevin Johnson.
"What happened and how this incident escalated and the result is nothing but reprehensible, and I'm sorry," Johnson said.
But Ward says apologies are useless if no changes are made and Starbucks has to treat all its customers the same way.
"If you have a policy, you should follow these guidelines for everyone," he said. "You can not sit here and separate things, so you can just as well put the shop in with your policy," Whites Only, & # 39; at the end. "
ABC7 made a comment to Starbucks about the incident in Torrance and has not heard it yet.
(Copyright © 201
8 KABC-TV, All Rights Reserved.)
Source link