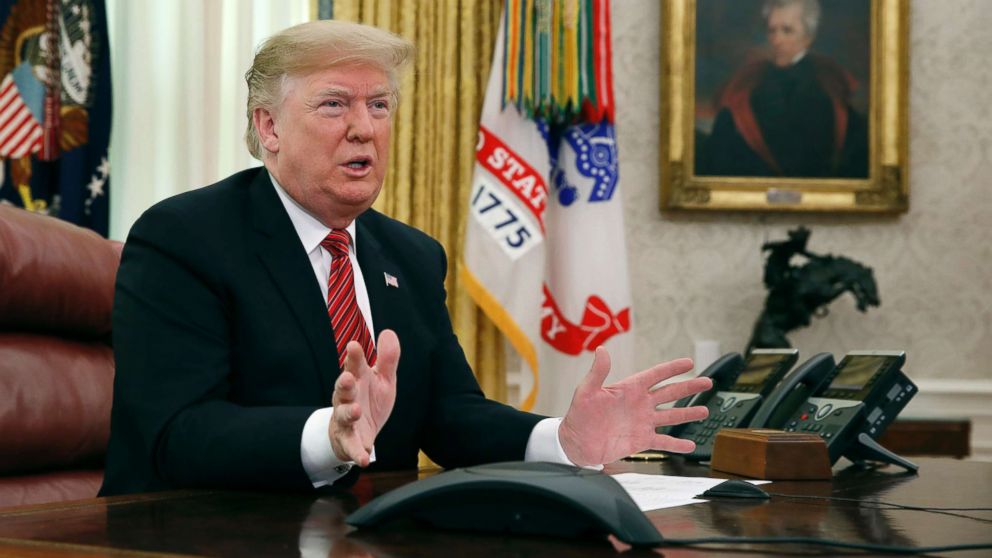 It's Monday, December 31, 2018. So you have to start your day:
Interested in
Start Here Morning Briefing?
Add Start Here Morning Briefing as an interest to keep abreast of ABC News' latest Start Here Morning Briefing news, videos and analytics.
1. Government shutdown continues on negotiations
As the partial closure of the federal government reaches its second week, talks between Democrats and the White House have come to a standstill.
"Everything has come to a complete standstill and nothing is working," a White House official told ABC News Sunday afternoon.
The head of the White House, ABC News, Jonathan Karl, says the upcoming deputy chief of staff Mick Mulvaney is a key player in the talks.
Then Anne Flaherty of ABC News tells the stories of some of the federal employees directly affected by the closure.
2. DHS Chief Defends Department Following the Deaths of Migrant Children
At the heart of the entire shutdown debate is the idea of ​​using American taxpayer money to finance a boundary wall the President promised on the campaign trail and which is funded by Mexico.
In recent days, the president has spread the idea of ​​closing the US-Mexico border completely and accusing the Democrats of the deaths of two US-arrested migrant children in recent weeks without any evidence.
John Cohen, ABC News MP and former Minister of Homeland Security in the Obama administration, says border officials appear to have been surprised by the influx of migrants, even though the president himself warned that many were on the move.
3. Americans arrested for possible Ebola exposure in Congo
In Nebraska, an American who provided medical care in the Democratic Republic of the Congo was taken to a safe area of ​​a hospital because of possible exposure to the Ebola virus.
While a spokesperson for the University of Nebraska Medical Center said the person has not shown any symptoms, their identity is kept secret because some are nervous about the risks of spreading the disease in the US.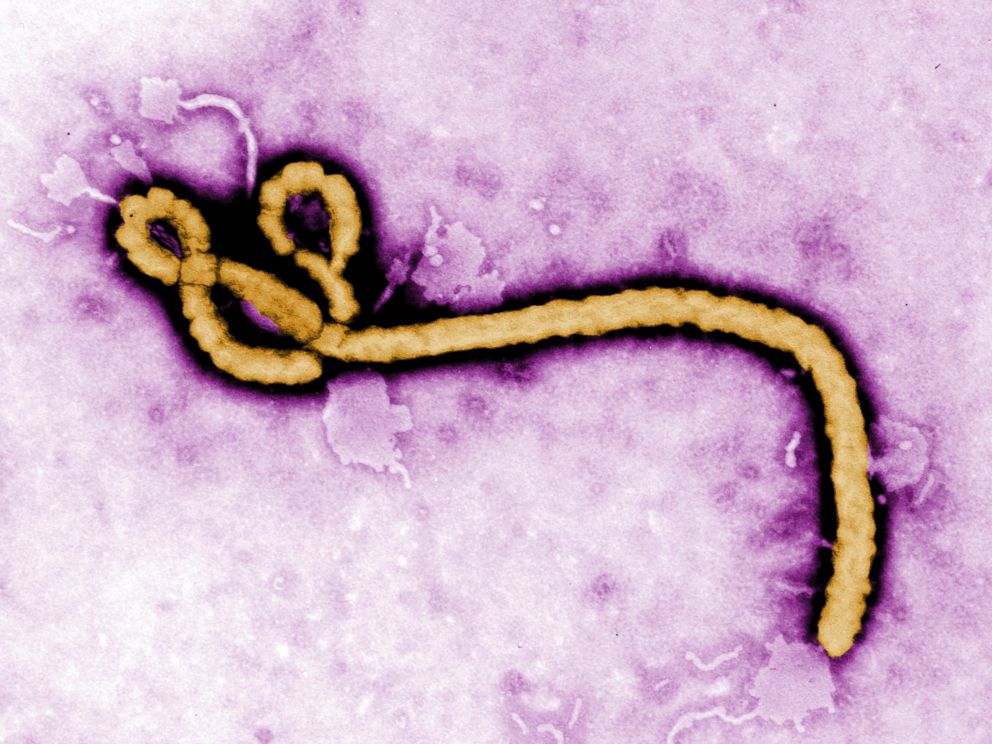 In other the news:
Tragic Animal Attack : Woman, 22, killed by a lion who had left the shelter : A 22-year-old woman who wanted to start a career in animals was attacked and killed by a lion on Sunday after fled Sunday from a shelter in a North Carolina animal shelter. A "farming team led by a professionally trained zookeeper conducted a routine underwater cleaning at the Conservators Center in Burlington," when a lion left the locked room, walked into the area where the humans were, and killed Alexandra Black, The Caswell The County Sheriff Office said in a statement.
Short call : Armed man was arrested when he went to church to "fulfill a prophecy," police say : Police arrested an armed man on Sunday from Texas, who allegedly said he was on his way to a nearby church to "fulfill a prophecy," the authorities said. Tony Albert, 33, was arrested at 7 am in Seguin, Texas, about 40 miles northeast of San Antonio when a woman called to report an armed man wearing a surgical mask and tactical clothing, according to the police City department.
"So Pointless" : 7-year-old girl who was shot in the car with her mother; Gunmen at Risk : Authorities are looking for a shooter after a 7-year-old girl was shot dead in a Walmart parking lot on Sunday in Houston when the girl was sitting in her car with her mother and three other children. Jazmine Barnes was killed when the unknown suspect stopped at her mother's car near 7am and shot into the car for some reason, Harris County sheriff Ed Gonzalez tapped.
Fireman Funeral : Firefighter killed in a car accident in Christmas when he responded to the call to rest : A firefighter who was killed on a Christmas Day emergency call was laid to rest on Sunday. Natalie Dempsey, a 21-year-old volunteer firefighter at the Mizpah Volunteer Fire Company in New Jersey, responded to a phone call just after 6 am in Hamilton Township when she jumped off the street and hit a guardrail, according to ABC New York Station WABC ,
Shooting back : The retired army general Stanley McChrystal: President Donald Trump is immoral, does not tell the truth : The former commander-in-chief of US and international forces in Afghanistan The four-star army general Stanley McChrystal criticized President Donald Trump's conduct and dealings with the presidency and said the commander-in-chief was dishonest and immoral. "I do not think he's telling the truth," McChrystal said in an exclusive interview to "This Week" when he was asked by co-choirmaster Martha Raddatz if he believes the president is a liar.
From our partners at FiveThirtyEight:

How to make good intentions for the New Year
Last "Nightline":
Kevin Spacey's audio recording of the trial gives a glimpse into the actor's defense: the "House of Cards" actor is accused of being an 18-year-old man In 2016, claims to have sexually assaulted in a Nantucket bar allegations that the lawyers of Spacey say that he "absolutely denies".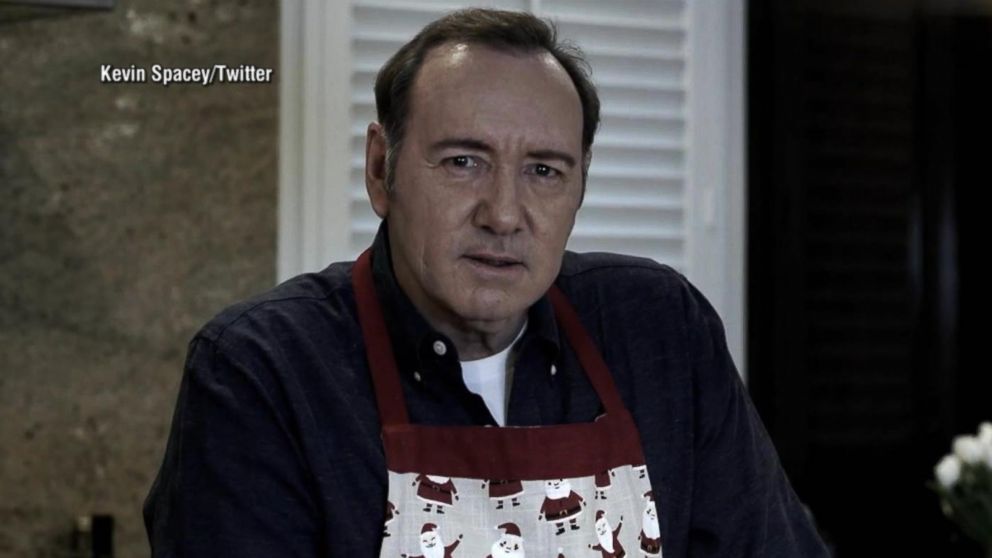 Source link