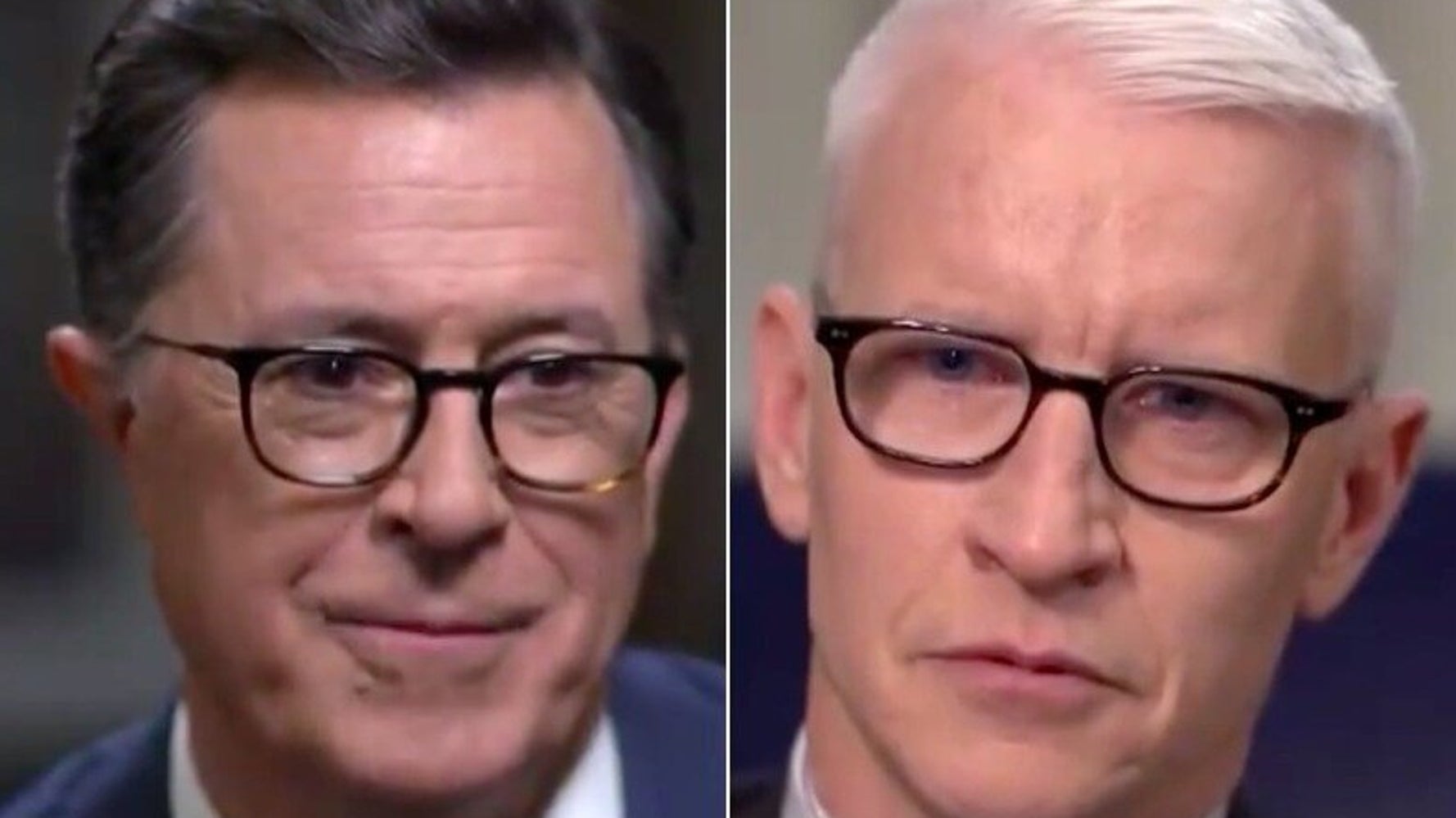 Stephen Colbert took a break from winning late-night laughter to conduct a serious and long talk with CNN's Anderson Cooper, who dealt with life, death, faith, grief, suffering, gratitude and "Lord of the Rings" ,
At some point Cooper was moved to tears when he asked Colbert for comments he had made on "loving what I wanted most to do".
Cooper paused to gather while reading Colbert's comments.
"They continued," What punishments of God are not gifts? "Do you really believe that?" Asked Cooper.
"Yes," Colbert replied after a brief pause. "It's a gift to exist, and existence comes with suffering, which you can not escape."
Colbert said that suffering allowed people to relate.
"What does the loss bring you?" You become aware of the loss of others, which allows you to connect with that other person, "he said," allowing you to love and understand more deeply, What it's like to be a human being when it's true that all human beings are suffering. "
The in-depth discussion of mourning touched Colbert, who lost his father and two of his brothers in a plane crash in 1
974 when he was 10 years old Cooper was the same age when his own father died of a heart attack. Cooper also spoke about his mother, Gloria Vanderbilt, who died in June, and the letter he later received from Colbert.
"You said I hope you find peace in your mourning," Cooper said, then described a way in which he found that peace: the people who contacted him online and personal stories about their own loss exchanged. [19659002] "I found that the most helpful, I found it the most powerful and moving," said Cooper. "And strangely, I do not want that to stop because people do not do that in normal times."
See the interview below in two parts:
REAL LIFE. REAL NEWS. REAL VOTES.
Help us tell more of the stories that depend on voices that go too often unheard.