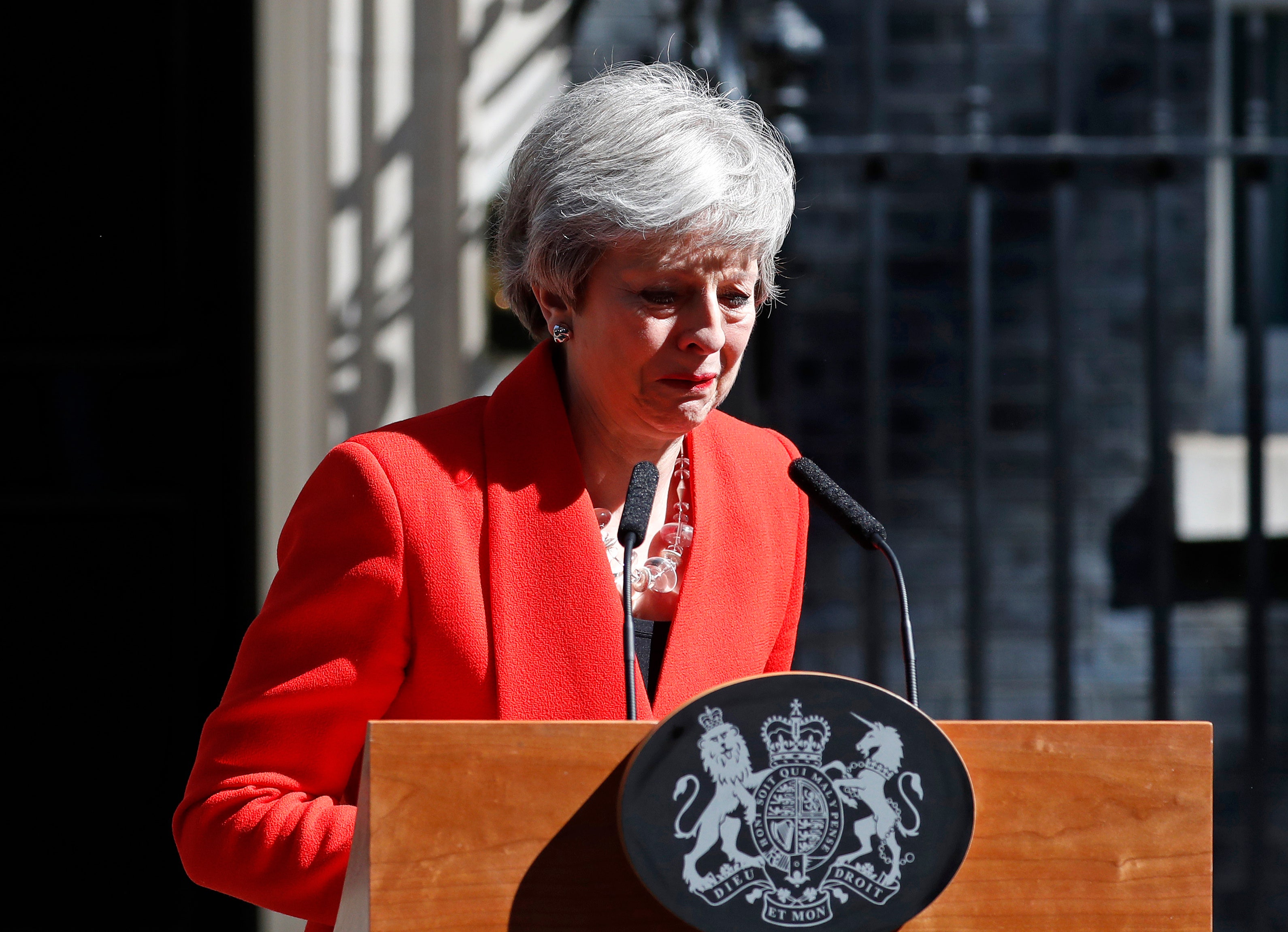 Steve Hilton, presenter of Fox News, welcomed the departure of British Prime Minister Theresa May on Friday, calling it "a disaster from start to finish" and optimistic that a Brexit deal will finally be made.
May announced on Friday morning that she will do it's resignation, ending her months-long struggle to keep her job, though the anger of her own conservative party about dealing with Brexit became angry.
"I believe it was right to persevere, even if the odds against success seemed high, but it is now I realize that it is in the best interest of the country that a new Prime Minister conducts these efforts," said she off Downing Street 1
0.
She said she would resign on June 7. Her resignation will trigger a party leadership competition, and whoever wins this contest will take power as prime minister.
THERESA CAN RESIGN AS A BRITISH PRIME MINISTER: SCHEDULE OF BREXIT AND EVENTS LEADING TO YOUR LOSS
CLICK HERE TO CONTACT THE FOX NEWS APP
Hilton said It is likely that former Foreign Minister Boris Johnson, who led and believed in the Brexit campaign, will succeed in May and "finally" deliver what voters have voted for.
"Who believes in democracy, who believes in the recognition of this voice to leave the EU … they will be celebrating today because it was basically a catastrophe from beginning to end," Hilton said, accusing May of it to "dilute" Brexit and "not deliver the result".
The Fox News Channel moderator of "The Next Revolution" believes that Johnson embodies the idea of ​​"positive populism" and can help drive "real policies" instead of "railing against immigrants" or the elite.
Hilton said the Brexit vote took place three years ago, but "nothing has happened" regarding the policies supporting the working class in the country.
Adam Shaw of Fox News contributed to this Report.
Source link