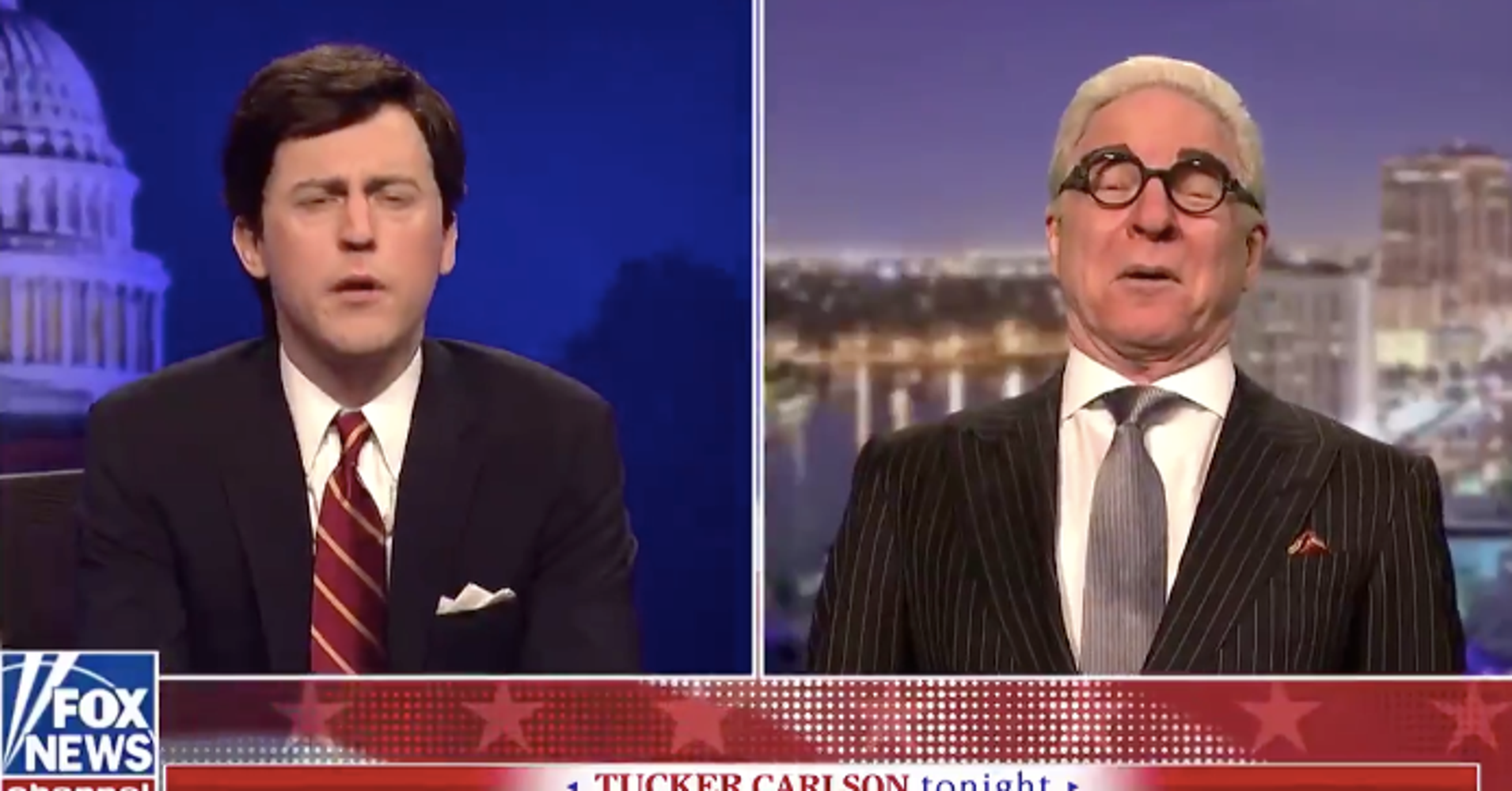 "Saturday Night Live" starred in a "Fox News" cold with Alex Moffat's Tucker Carlson and a screeching Jeanine Pirro (Cecily Strong), who examined the intricacies of Donald Trump's total surrender to the Democrats out of government arrest.
Zaniest was the reunion of longtime "SNL" favorite Steve Martin as Roger Stone, who addressed his "ridiculous arrest" on Friday. It was "so shocking, and after that, I could only make a radio interview and a speech from the courthouse stairs and two gigs on TV," he breathed.
Actually, Martin / Stone admitted, "Hey, wow, what a fun few days! I love the ride! Go, Nixon! Honestly, I'm the luckiest I've ever been in my life. How cool is that? "
He said to a baffled Carlson," Excuse me. "Then Martin said," That was not a question, I told the President: Excuse me! "
Chameleon Kate McKinnon made a star turn as Secretary of Commerce Wilbur Ross, insisting that he is not connected to the common man ̵
1; though he amazed these unpaid workers in the Federal Republic I had to go to food kitchens to eat.
"That was stupid of me," said McKinnons Ross. "I just said there are other ways to get cash, you could liquidate some of their holdings or sell one of their paintings … even … a smaller Picasso will still keep you up for one or two weeks b "Instead of going to dinner, people might" open a restaurant, "McKinnon added.
Check out "Stone" in the clip above and an alien-horse here: