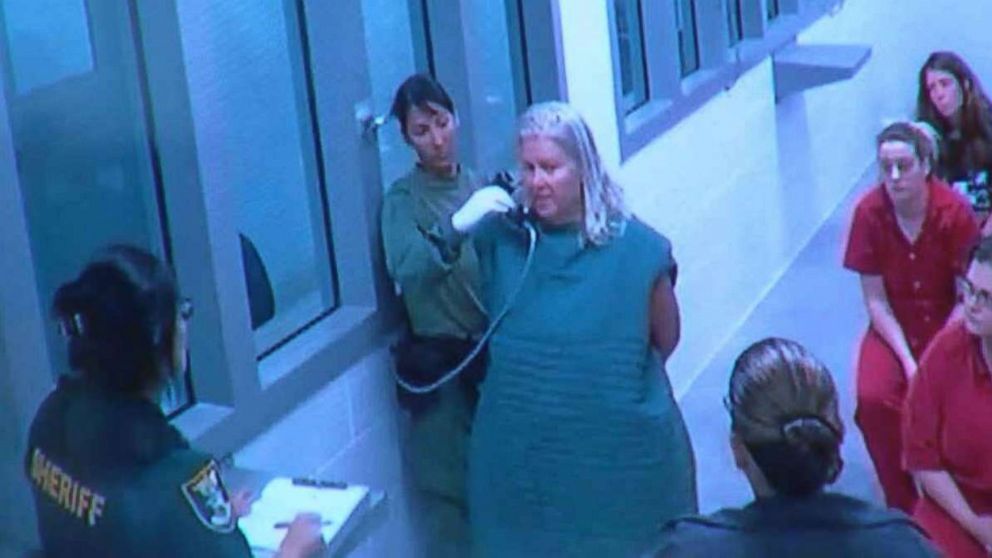 Lois Riess, the grandmother accused of killing two people, made her first appearance on Sunday morning in Lee County, Florida, where a judge was likely to find a reason for their association until a hearing in the next remand refuse days.
The recent surveillance video from a South Texas restaurant caught the sudden arrest and capture of Minnesota's grandmother, who allegedly killed her husband and a woman from Florida to assume her identity.
Riess, 56, was sitting in a bar on South Padre Island, Texas, chatting with another patron and enjoying a meal on April 19 when about five officers stormed in to arrest her, the footage said.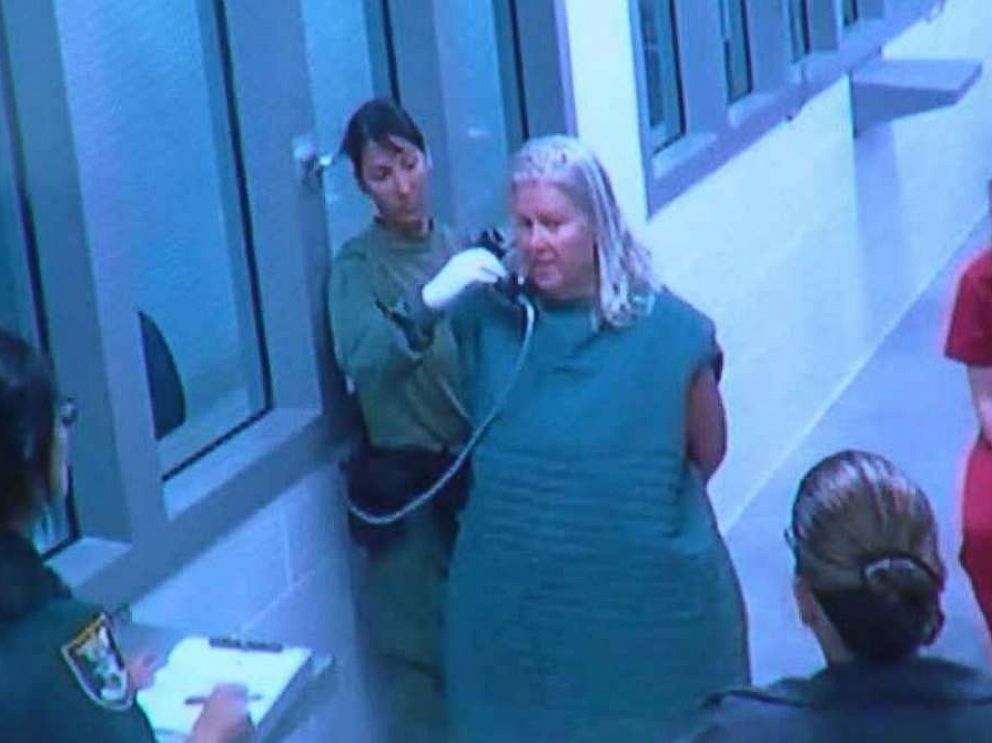 Riess, who led the police in a nationwide manhunt, seemed surprised as an officer, including at least two deputies, with the US Marshals Service, surrounding her and making it impossible for her to escape.
She seemed to surrender without a fight and ended a week-long search involving authorities from several states.
Police believe she shot her husband in late March and fled more than 1,500 miles south to Bradenton, Fla., Where she shot dead 59-year-old Pamela Hutchinson to steal her identity. Riess is accused by the police of stealing Hutchinson's car, ID and credit cards – leading authorities on a search that ended up in Texas.
According to police, Riess is charged with manslaughter, theft of vehicles, theft and fraud fraud.
The indictment takes place on 29 May.
Source link