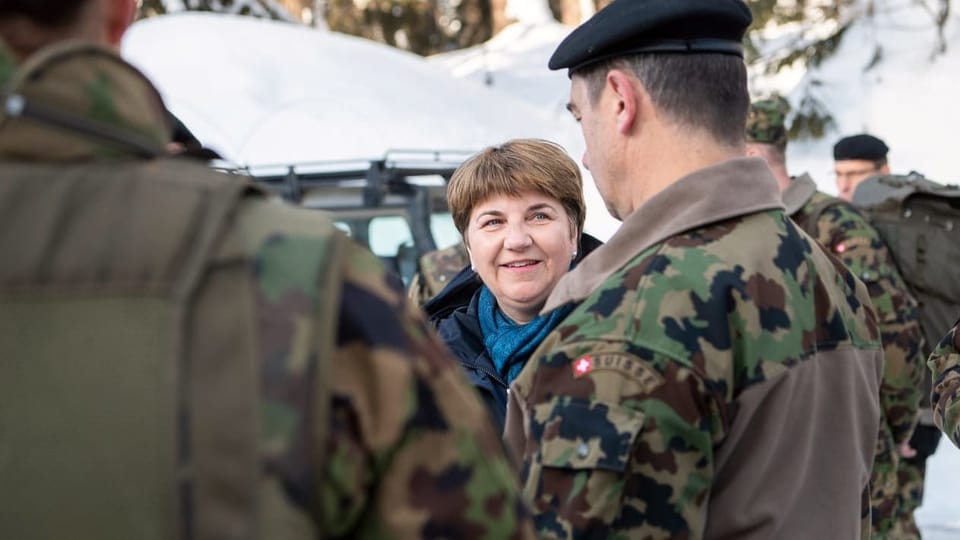 Over the past three days, security politicians and defense ministers from around the world have met at the Munich Security Conference and exchanged views. Swiss Defense Minister Viola Amherd was also present. SRF met with the Federal Councilor on the sidelines of the conference and told her about the current threat situation.
<img class = "image-figure__image" alt = "Viola Amherd" title = "Viola Amherd" src = "https://www.srf.ch/static/cms/images/1
60w Viola Amherd
Advisor Federal CVP
Personal Box Open Close Personal Box
The Political Officer of the PCV was elected to the Federal Council at the end of 2018 and took office in 2019. Previously, she was in charge for more than ten years member of the National Council of the CVP Oberwallis and also President of Brig-Glis
SRF News: You attended the conference on security with several What is your conclusion?
Viola Amherd: there was little optimism to hear In general, the presentations and discussions were rather pessimistic, which coincides with our analysis of the current threat situation [1965].] What consequences does this have for Swiss security policy?
We must be ready to face to threats that affect the entire world. It always includes terrorism, then cybersecurity, misinformation and espionage. Added to this is the cooling of transatlantic relations.
Source link