Vitamin D Deficiency Increases Risk of Death in Hodgkin's Lymphoma
Vitamin D plays a special role in the immune system. Blood cancers, also known as lymphomas, are diseases that are directly related to the immune system because white blood cells are affected by the disease. A German study examined the relationship between vitamin D level in people with cancer and the risk of death. Researchers discovered that a lack of vitamin D significantly worsened the chances of survival in Hodkin's lymphoma
A research team from the University of Cologne studied the effects of vitamin D on development of blood cancer in a recent study. It was found that people with Hodgkin's lymphoma often lacked vitamin D. This gap had a direct impact on the chances of survival because after ten years, more and more patients without deficiency in vitamin D have survived. The results have recently been presented in the Journal of Clinical Oncology.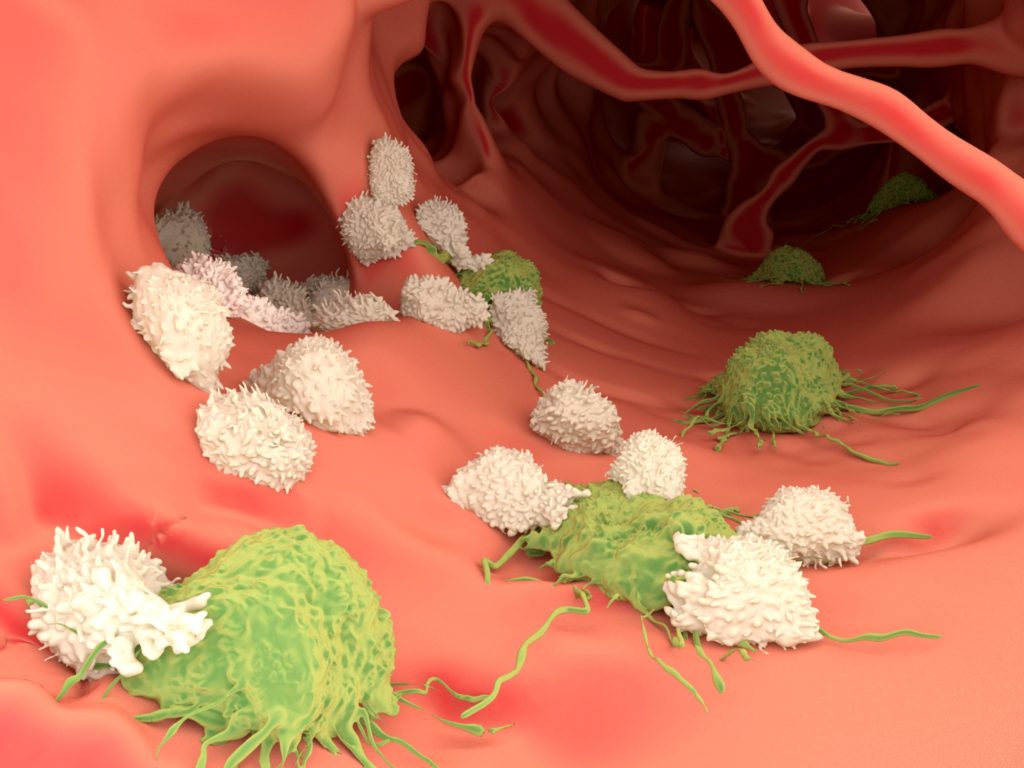 Vitamin D directly related to blood cancer
Vitamin D is of paramount importance for the metabolism of calcium and bone, as well as for the immune system. A certain effect against the body's immune reactions has long been attributed to the solar vitamin. Researchers at the University of Cologne have now discovered a direct link between the level of vitamin D and the risk of death in Hodkin's lymphoma. Since Hodgkin's lymphoma develops in interaction with the immune system and studies of other lymphoma diseases have already provided information, the Cologne research team has been assisted by Drs. Sven Borchmann is now looking at the context in more detail.
Generalized vitamin D deficiency in people with blood cancer
The team studied 351 patients with Hodkin lymphoma (Hodkin's disease). 175 participants had a vitamin D deficiency. In the group of patients with vitamin D deficiency, blood cancer progressed much more rapidly and relapses were more frequent during a therapy. This effect has been consistently observed at all stages of the disease. The study covered a period of 13 years.
Vitamin D improves chances of survival
In conclusion, researchers found that vitamin D deficiency had a direct impact on survival chances. For the deficient group, a risk ratio of 1.82 was determined for the flawless group. This means that 82% more people with vitamin D deficiency died than without it. It became even more obvious that, in a much larger proportion of non-malignant individuals, the disease did not progress within ten years. [1965] The results of the studies
revealed that 81.8% of patients without vitamin D deficiency were capable of progression of blood cancer can be prevented in ten years. In the group with vitamin D deficiency, this was only successful in 64.2% of cases. 12.8% of the subjects without defects died during this period. In the vitamin D deficiency group, 23.9% of participants died. "It was amazing that the difference was so great," says Dr. BORCHMANN. Such a result usually only appears in studies comparing more effective chemotherapy to less effective chemotherapy.
Can Vitamin D Make Chemotherapy Effective? Treatment of Hodgkin lymphoma may help with current standard chemotherapy regimens. It turns out that chemotherapies work best in combination with vitamin D. Why this is it, is up to now understood as insufficient. "With vitamin D deficiency, a risk factor has been identified, which theoretically can be corrected fairly easily by taking appropriate preparations," summarizes the study's director. Current results, however, do not yet support the conclusion that vitamin D supplements actually improve treatment outcomes. (vb)

Read also: Overview of Rare Lymphomas
Resources:
Sven Borchmann, Melita Cirillo, Helen Goergen, et al .: Pretreatment of Vitamin D Deficiency Associated with Decreased Progression-Free and Progression-Free Survival in Hodgkin's Lymphoma, Journal of Clinical Oncology, 2019, ascopubs.org
University Hospital, Cologne : Hodgkin's Lymphoma: Vitamin D: Deficiency of Vitamin D Call: 18.10.2019), uk-koeln.de