With its advanced technologies, the twenty-first century can become synonymous with simplification and comfort, both in everyday affairs and in professional activities. For instance, a pencil and paper are not the main tools of designers anymore. Modern software is the key to creating design masterpieces.
With the help of home design apps like Live Home 3D, even a noob can become a tech-savvy designer. The main thing is not to be afraid to open new horizons.
At a Mouse Click
What is a casual interior design process? You apply to a special agency, cooperate with them, and wait for feedback. However, the person who knows your needs and requirements is you, but not third parties. When interior design software does not offer a challenging learning curve, being tech-savvy is the best approach.
Let us be more precise. Usually, programs like Live Home 3D differentiate with their greatly customized user interfaces where every feature comes in handy. Forget about hidden functions or long "journeys" to what you really need — just a few clicks are enough to start creating a design project.
Compatibility
Unlike cooperation with agencies, preferring interior design apps helps you save time and money. For example, you can use Live Home 3D on any platform: macOS, Windows and iOS.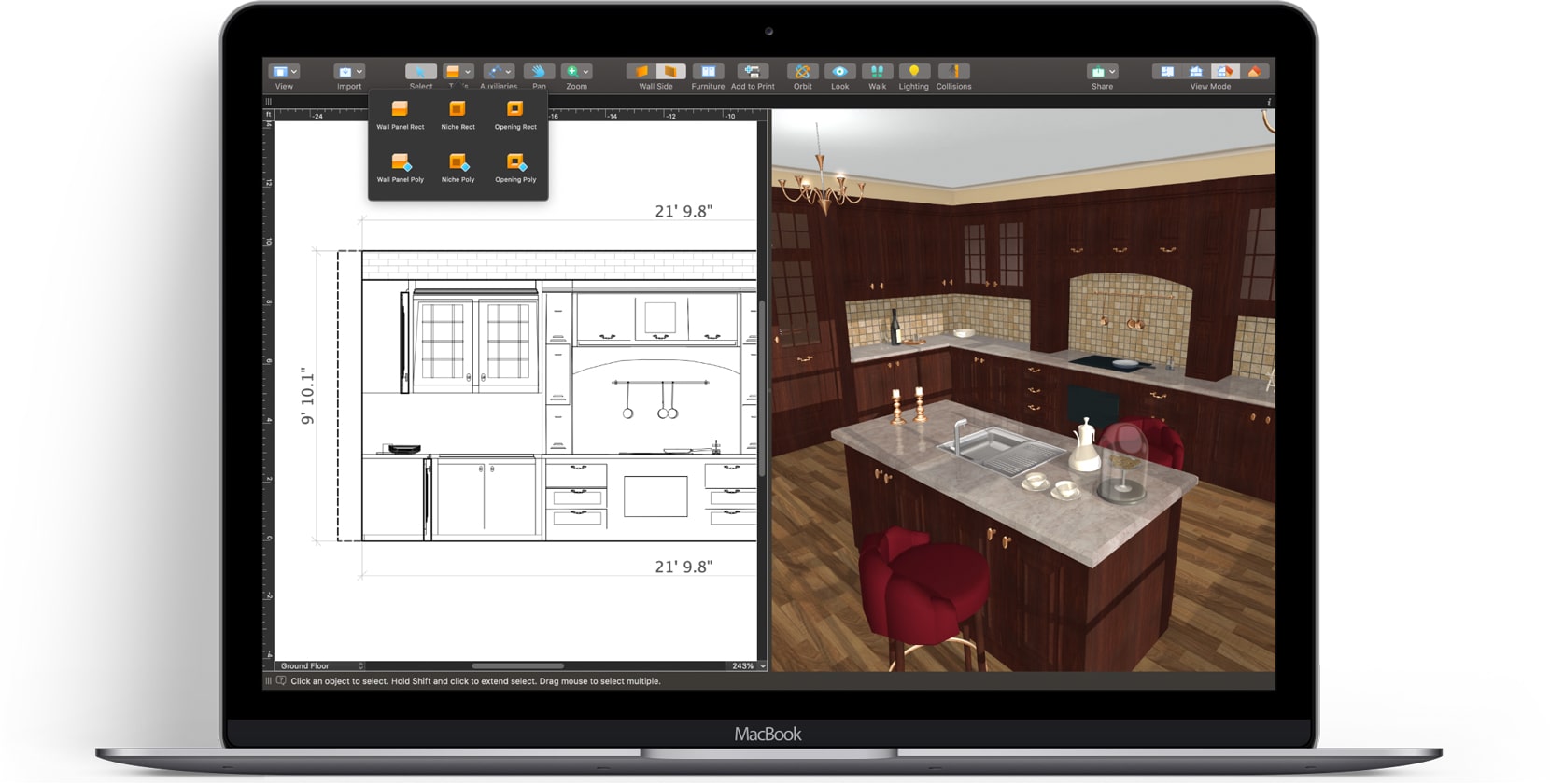 Flexibility
Nowadays, home design apps allow creating both 2D and 3D interior design projects. What is more important, it is super easy to switch between these modes and work in both.
Virtual and Augmented Reality
The 3D world gives consumers a wonderful opportunity to visualize the future design on the device's screen. But not only this. You can literally walk around your premises with an updated interior with the help of augmented reality technology on the iPad or iPhone or dive into it with the help of VR devices.
Conclusion
To be tech-savvy or not to be — that is not the matter. What is really important is to achieve your goals faster and more efficiently. That is possible due to interior design programs. The final decision is up to you.