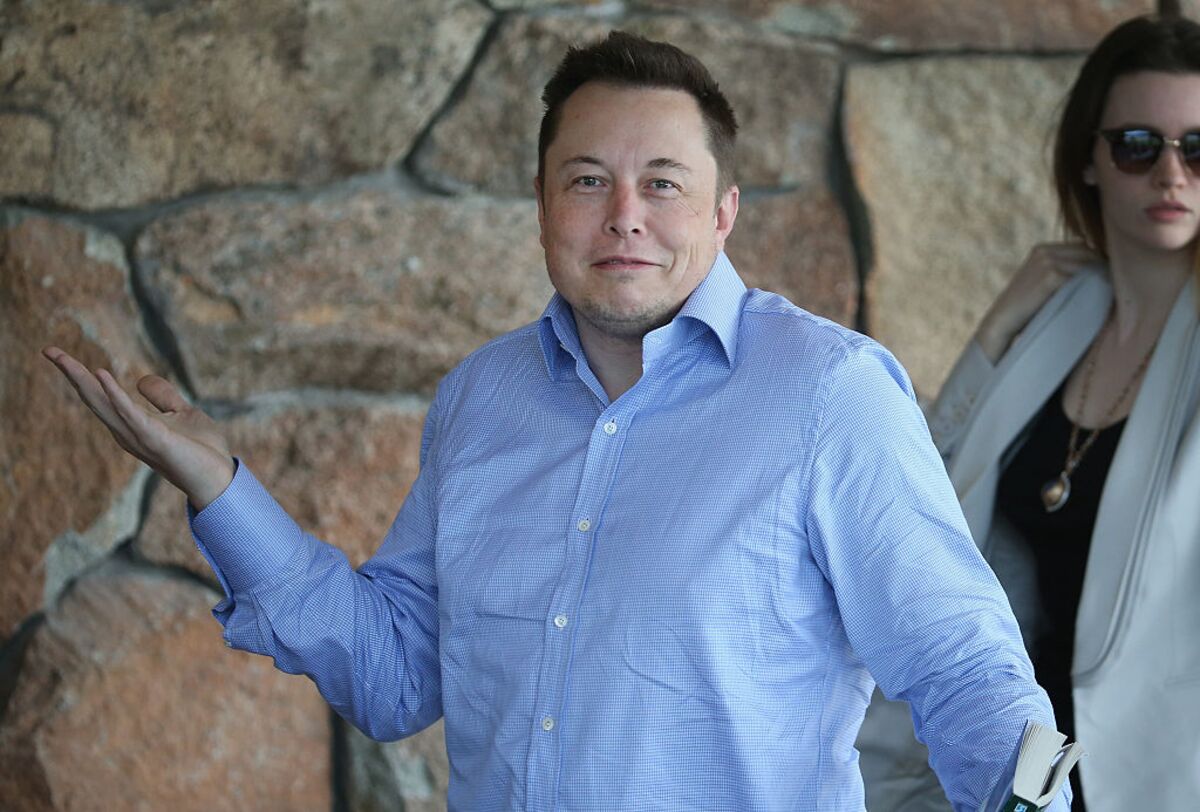 There's a hint of déjà-vu about Dana Hull's Scoop on Thursday that Tesla's Vice President of Production urged a bolt-through of Model 3's vehicle production "to prove wrong to a few haters".
You may also remember CEO Elon Musk's call for Tesla Inc. employees in the summer of 2016 "to slap the face of all naysayers on Wall Street." At the time, it was all about increasing sales and cutting costs to help Tesla report a series of positive earnings. It worked, although only a few levers were pulled, which were marked with "emission-free vehicle loans" and "working capital overdrive". Within a year, Tesla used investor confidence in a stock offering and its very first bond sale.
Similarly, the recent backlash is aimed at dispelling the growing alarm over Tesla's inability to achieve even greatly reduced production targets for the Model 3 with numbers coming up next week. The company's share, which slumped this week, rebounded a bit on Thursday, undoubtedly helped by the notion of a concerted effort to hit the target (it's worth noting that the bonds did not bounce)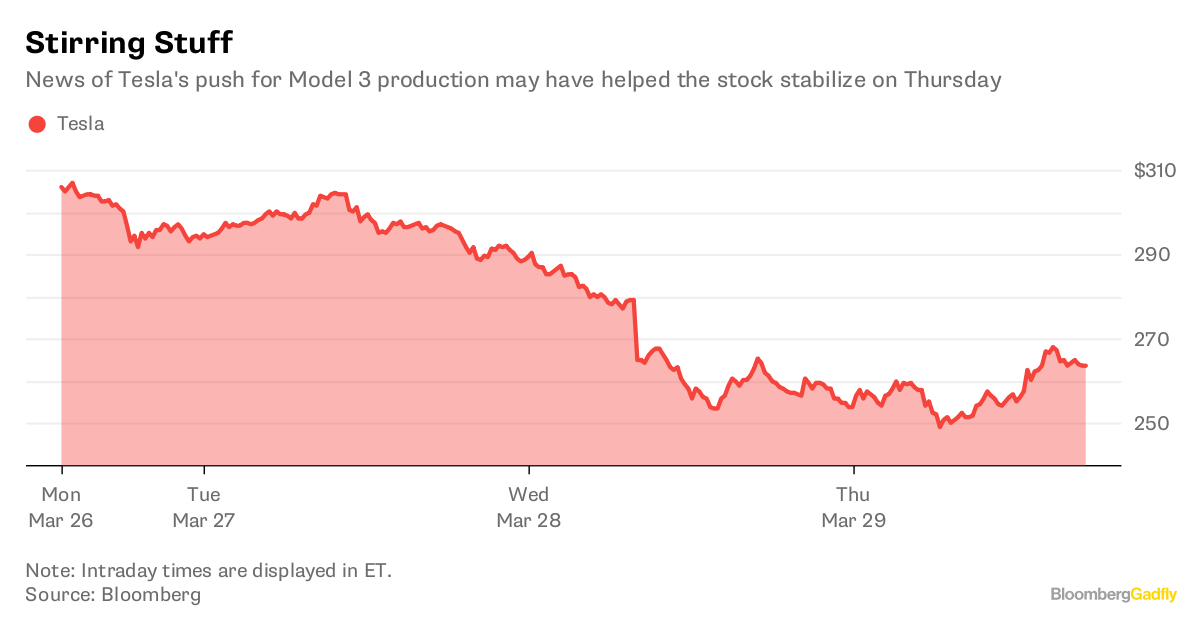 Here's the point: Tesla's efforts to prove his "haters" prove them right ,
Start with the nomenclature. To mention those who express skepticism as a "hater" emphasizes only the cult aspect of the Tesla share. Sincerely, you have been quite skeptical about Tesla's finances and what has not been said over the years and have been called many variants of "haters" – some pretty creative, you have to say – of more than a few … "lovers" ( 196590002) This cultic aspect has, of course, worked for Tesla for a while, making it possible to use the external financial resources it needs to avoid generating its own. But if it does not work as well as it did this week, the dependence on the friendliness of the strangers will be greatly relieved. Using Tesla's language as an emotional construct instead of a commercial enterprise only adds to this.
As well as prioritizing ultra-short-term goals – like a weekly production figure at the end of a quarter – just to revitalize the spirits of the animals and squeeze the shorts.
Look, there's nothing wrong with the boss sending out a letter to pump everyone, especially when you reach it. Who of us did not feel this motivation rush when these company-wide emails adorn the inbox? In this case, however, it borders on counterproductive behavior.
There's going to be anything to increase the production of Model 3 to 2,500 this week – a target that has been changed so much that it barely warrants the term, which exactly? This Tesla is now on a smooth glide to heaven?
As my colleague Hull reports, the workers could be upgraded from the existing Model S and X vehicles for this big boost (Tesla says breaks on recent production lines are not related to Model 3). This does not paint a picture of the methodical, efficient production line that allows the broader auto industry to profit in a predatory business. In the longer term, such short-term resource shifts to achieving one-time goals are a recipe for inefficiency (see this great critique of Tesla's approach by Edward Niedermeyer of Bloomberg View.)
Tesla's current problem is simply to define one: she has one Footprint, a market capitalization and a balance sheet for a mass producer of cars created, but so far the crucial element is missing – the cars.
Until it states this, sustainable will increase the dependence on third-party funding continues Cashflow – quarterly, quarterly – would make the haters, whether real or imaginary, largely irrelevant.
This column may not necessarily reflect the views of Bloomberg LP and its owners.
Contact the appropriate publisher of this story:
Mark Gongloff at mgongloff1@bloomberg.net
Source link