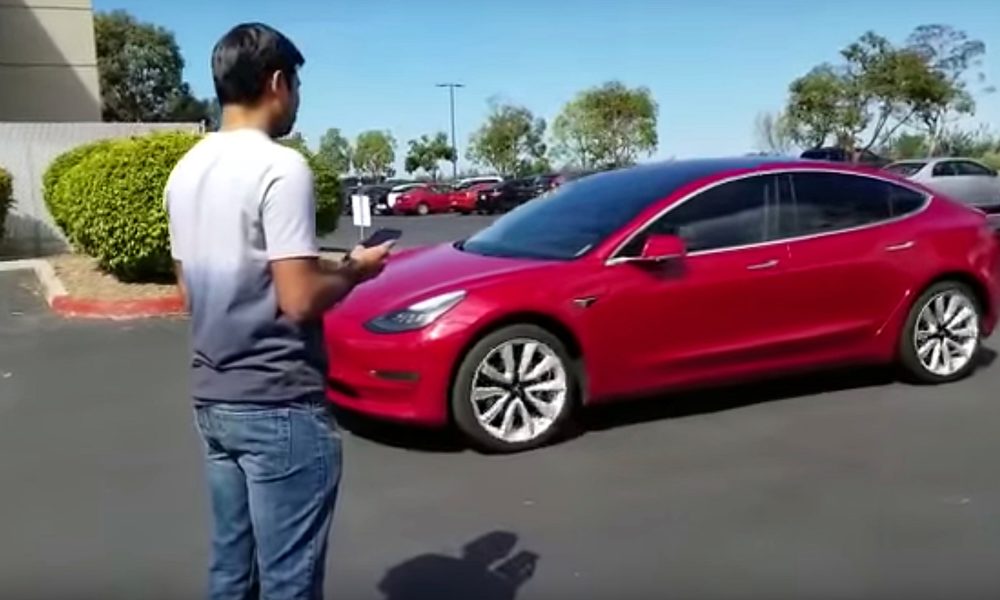 The much anticipated release of Tesla's beta version of the Smart Summon feature is finally here. However, the company added another great feature: a geographic location option.
Users can now set a specific location on a map for their cars to pick up. Originally, Summon was designed to identify a person based on the location of their phone, but Tesla has apparently decided to go a step further. This extra option makes it even more comfortable for owners and increases the value of Tesla's Summon feature Use this option while using the "Smart Summon" feature, as they are still dangerous for "fast moving people, bicycles, and cars." can.
In order to access the V1
0 update this morning, US Tesla owners will need to be activated. In the software settings, the fully automatic functions as well as the extended download are activated.
The Smart Summon geographic option adds even more comfort. Users select a destination on a map and tap and hold the "TO DESTINATION" button to use the feature. This can be useful in many different scenarios. If the front of a grocery store is too crowded with pedestrians, users with the geographic option can select an area that is less congested. This feature can also reduce the likelihood that a vehicle will be pinched or hit by someone else's shopping cart.
The Smart Summon feature allows owners to access their vehicles without going to them. This can be particularly useful when shopping, as navigating on busy parking lots and walking around with heavy carts is becoming increasingly uncomfortable. Owners can literally call their vehicles to their location via the "COME TO ME" button in the Tesla app.
Smart Summon is one of the most noteworthy features of self-propulsion of Tesla vehicles. This new addition avoids less hassle for owners who want to ease some of the burdens of normal daily tasks, such as visiting the grocery store. Not to mention, it's a great feature that lets you inspire friends who are not Tesla's.
Tesla releases Smart Summon with the ability to target a specific location





<! –
->
Source link