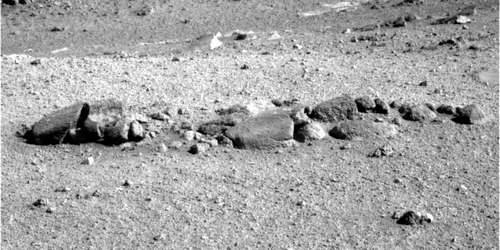 A UFO enthusiast from Waxahachie, Texas, finds the NASA Opportunity rover captured a skull and spine of a possible alien on Mars.
The enthusiast shared the UFO Network, which investigates and archives UFO sightings in the United States. The photo was taken on Sols 4986, which was Jan. 31 to Feb. 6, 2018.
BEAUTY: NASA's Curiosity rover captures stunning new photos of Mars
The person who submitted the report to the UFO site says
To see the other weird things UFO.
In the January 2018, Opportunity celebrated 14 years of working on the surface of Mars Enthusiasts have to go on the surface of Mars, go through the photos in the gallery above.
Heather Leighton is a digital reporter at Chron.com. She considers herself as a Jack (ie) of all trades and covers of entertainment to politics . and follow her on Twitter at @loveheathernoel .
[ad_2]
Source link