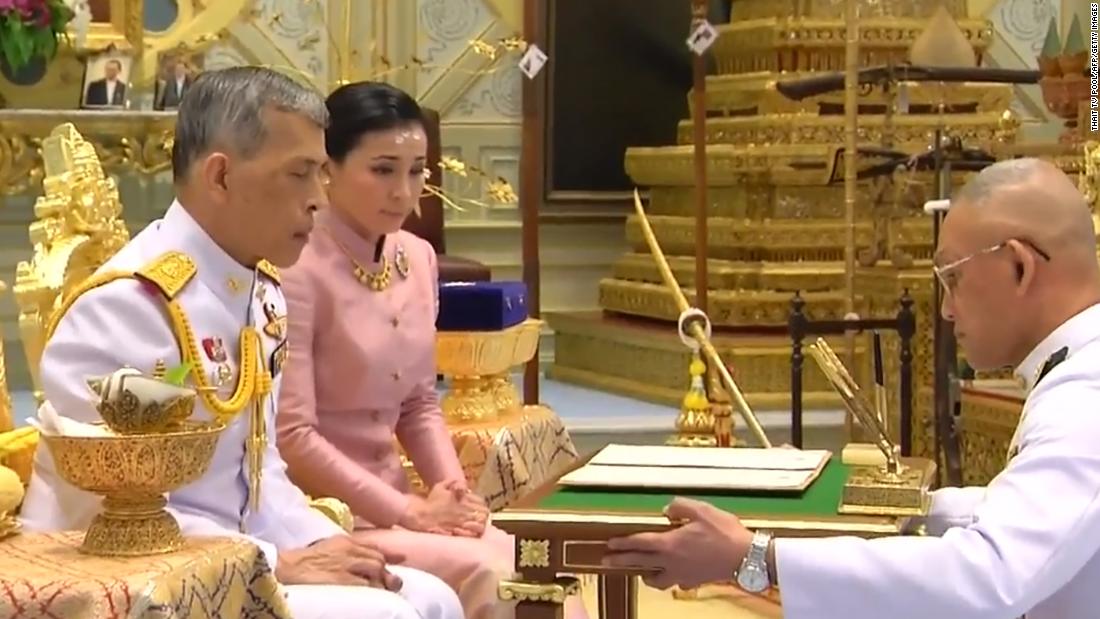 A royal statement released. Suthida Vajiralongkorn Na Aydhaya, his royal consort, becomes Suthida and she will hold royal title and
"Suthida Vajiralongkorn Na Aydhaya in accordance to law and royal traditions in a full and righteous manner."
Vajiralongkorn assumed He is the 10th member of the Chakri dynasty, which has ruled Tha iland since Rama I took the throne in 1782.
His coronation is set to take place on Saturday, with celebrations throughout the weekend until the following Monday.
This is the fourth marriage for Vajiralongkorn. He was married to Soamsawali Kitiyakara in 1977, Yuvadhida Polpraserth in 1994, and Srirasmi Suwadee in 2001.
Source link