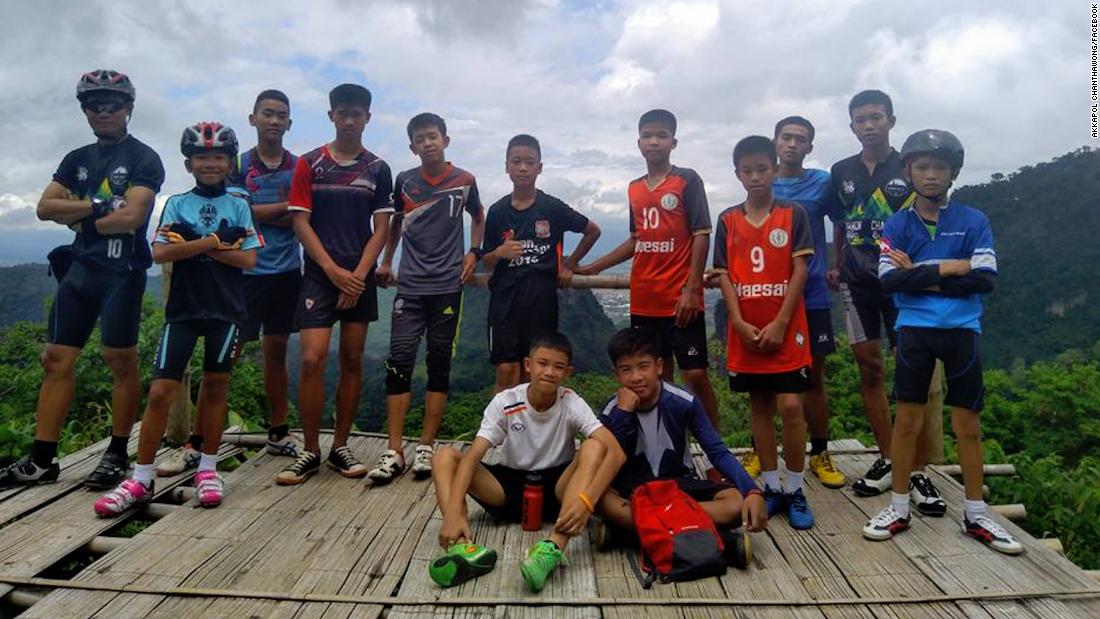 The 12 boys, members of the Wild Boars football team and their 25-year-old coach, had previously done research in the cave.
Popular with tourists, it is a place that the locals know well. For the first kilometer (600 yards) or so within the cavernous entrance, limestone cliffs encircle high ceilings, creating an almost amphitheater-like atmosphere.
Deeper inside, the passageways narrow in places that warn the locals that it's not safe.
For unknown reasons, the boys and their coachmen ventured deeper into the cave network, past signs warning people not to come in during the rainy season, which usually begins in July.
They moved ahead as the blankets fell and the paths contracted. They had covered three kilometers when they reached a fork in the corridor. On the left, a longer hike, but an exit point at the end.
To the right, higher up, but a chimney-like slide of rock jutting out of the mountain, the only way out.
They took off their backpacks and their shoes.
It started to rain outside.