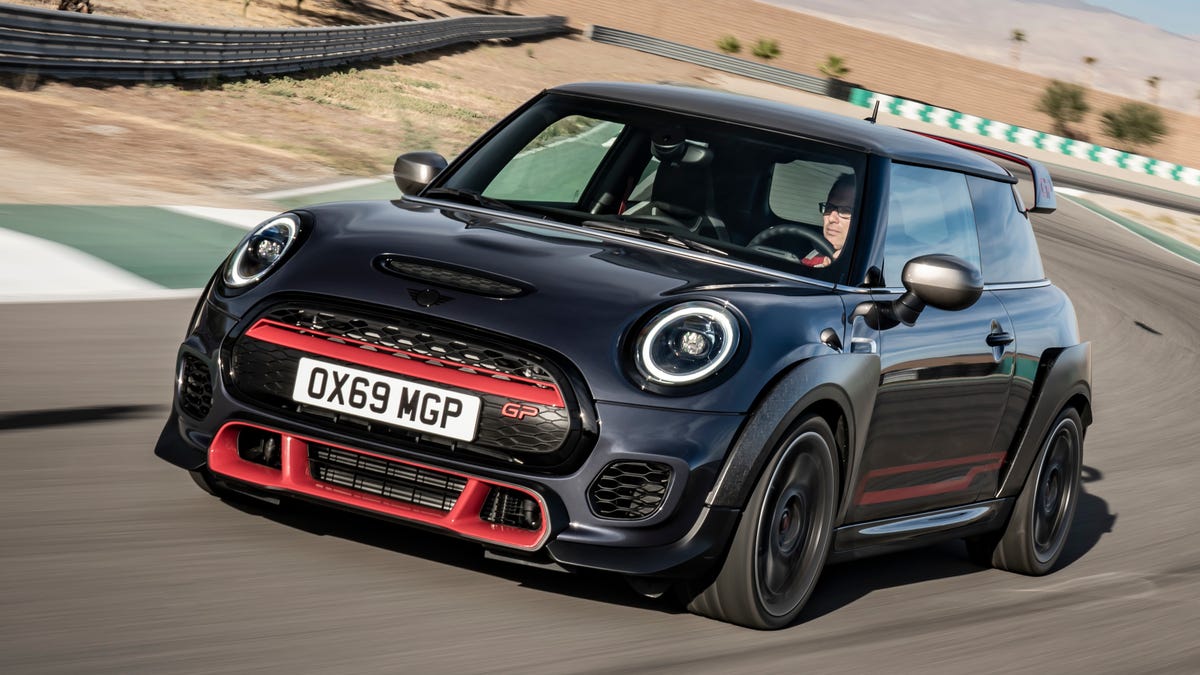 Mini's JCW GP models have always been a ridiculous caricature of a race-inspired hot hatch. The first GP was perfection, which explains their equally ridiculous resale prices these days. It takes just the right person to honor the JCW GP, but those who hold it and treat it lovingly. Only 3,000 are produced for worldwide consumption.
This new one will probably be more of the same, but with a significant change; Paddles instead of three-pedals. If the job of the GP is to open up modern motorsport for the road, the paddles make sense. The exaggerated aerodynamic treatments definitely do not make sense, but that just makes it more ridiculous. Which is good, natch.
Big Wing. Oh man, it has a big wing. And I love it.
The aerodynamic parts of this car are the most ridiculous, which there are massive fender flares at each of the four wheel openings. On this picture below, you can see how the torches actually extend into a kind of finship board or an exaggerated wing end plate. It's crazy, but so cool.
Continue to the technical data. With 306 hp – 75 more than a John Cooper Works non-GP – and a massive torque of 305 Nm (332 lb-ft), it's fast enough. This power is transmitted via an 8-speed Steptronic transmission with mechanical limited slip differential. All this blends to bring the tiny two-seater to a 5.2-second time of 0-60.
You do not misread it, the rear seats of this lightweight, front-wheel drive sports car are gone. Instead, it was replaced by an aspiration tower brace, as was the case with the two previous JCW GP generations.