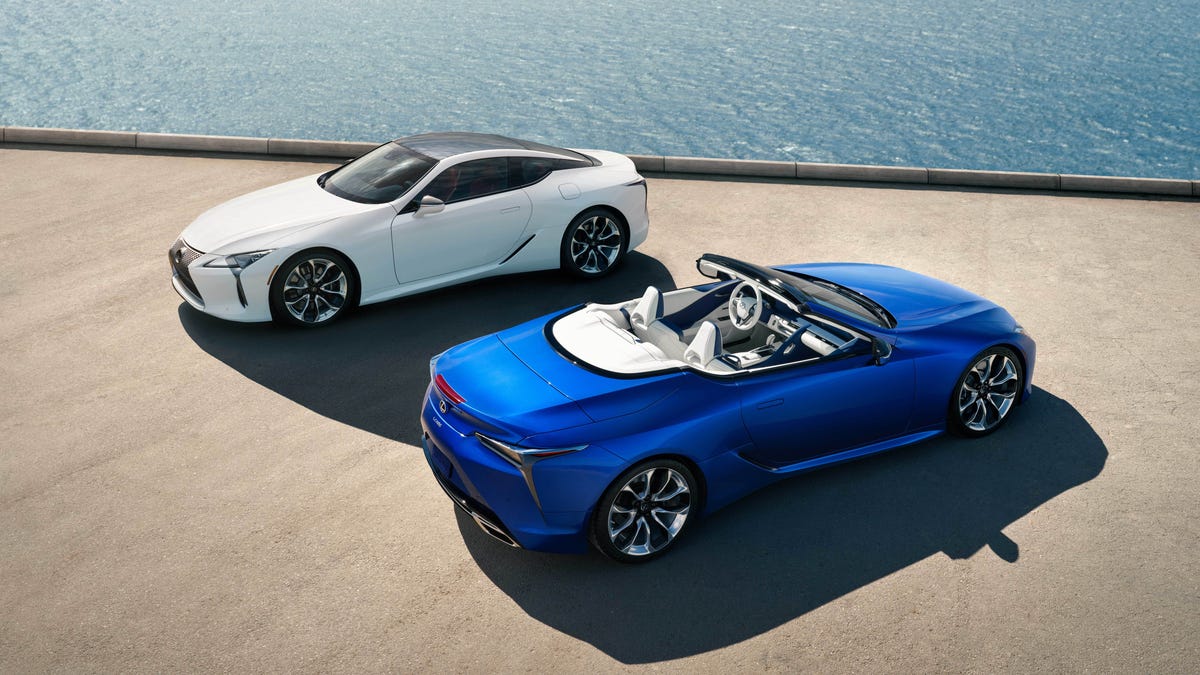 The Lexus LC500 is one of the best cars currently on sale. That's a shame because almost nobody buys them. Lexus delivered less than 2,000 in 2018 . But none of that matters, because now there's somehow a car even better than the Lexus LC500 . It's the Lexus LC500 Convertible and you know it's a convertible because it's exactly in the name.
If you've never had the (extremely rare) enjoyment of driving a Lexus LC, you've missed. It is long and low. It looks like an absolute spaceship. And despite the huge wheels, the squat height and the incredibly thin tires, it is shockingly comfortable. You look like a leisurely visitor from another galaxy, come to marvel at the "normal" people in their Audis and Cadillacs. It is brilliant.
So every other entry in the Lexus LCs category has my full support. And the "vert" version does not disappoint.
Do I fancy blue and white interiors and remember the yacht I do not own? Why yes, yes, I am.