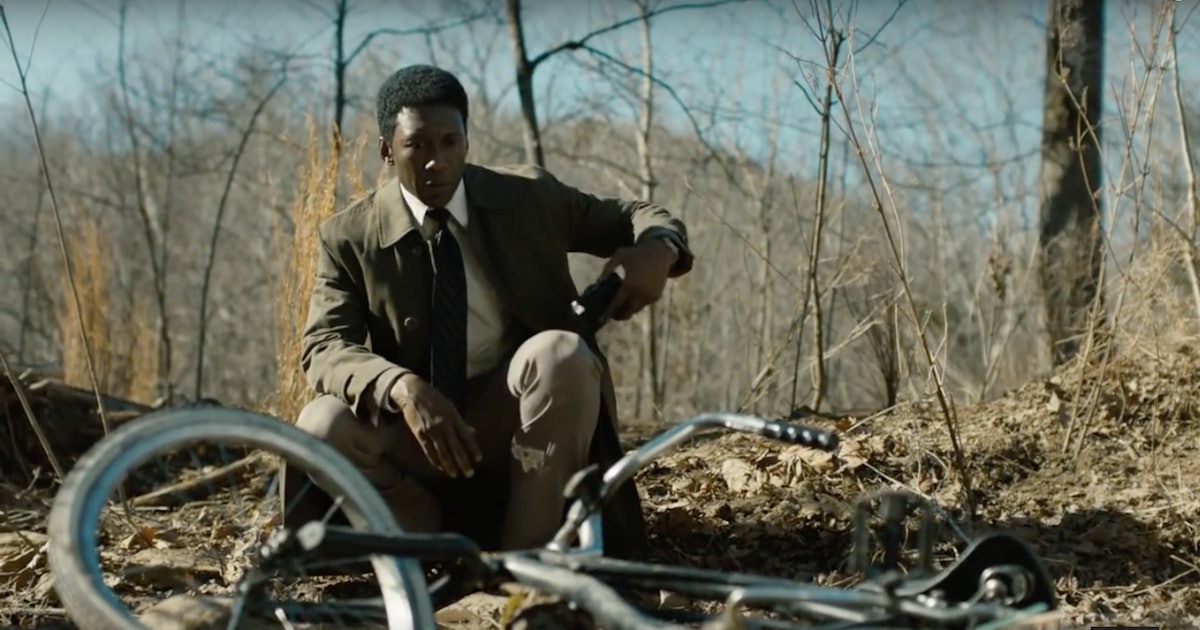 If you gave up True Detective halfway through Season Two (compared to the first season, which showed excellent chemistry between Matthew McConaughey and Woody Harrelson), here is your chance to start over , The [3] True Detective Season 3 Trailer with Mahershala Ali is out, and the story seems promising, with a compelling mystery unfolding over decades.
Under the premise of the upcoming season, a pair of detectives will investigate a grisly case involving two missing children in the heart of the Ozarks in the 1980s, according to HBO. The story spans over 30 years and fans can see a bit of this story in the trailer. Ali, the Oscar-winning star of Moonlight is in the third season as Wayne Hays, a police detective from Northwest Arkansas, takes center stage. The Sneak Peek depicts a narrative flashing between a middle-aged Ali and his older, grayer self, both of whom deal with the aftermath of the crime. Ali will be Ray Fisher, known for his role as a cyborg in Justice League . Fisher plays Freddy Burns, son of the police detective, while Lonnie Chavis, the boy from fame, will also play Freddy Burns, but at age 9, according to Digital Spy.
Carmen Ejogo, from Alien: Covenant will play schoolteacher Amelia Reardon, who helps with the investigation of the disappearance of two children. Halt and Catch Fire Scoot McNairy is said to play a father named Tom, whose painful loss connects him to the mystery. The character of Lucy Purcell, the mother of the two missing children, is played by Mamie Gummer. Eventually, Stephen Dorff, whom you remember from Blade goes down in history as Roland West, a state researcher whose life is inextricably interwoven with macabre crime.
Ali has posted a simple picture of the show on his Instagram in July, his participation in the series.
Then, on August 8, he announced that they were finished. In an Instagram caption of a photograph showing him, his wife and daughter, Ali wrote: [Wrapped]
• Thanks to the extraordinary cast and crew of True Detective Season 3 • Fayetteville • Ozarks • 201

9
The fate of True Detective was unclear for a while after dropping second season ratings. But despite the hurdles behind the cameras, serial creator Nic Pizzolatto has led network executives to give the green light to season three.
"I've read five screenplays for a third season," said HBO program president Casey Bloys after The Hollywood Reporter . "I am very, very impressed and enthusiastic about what I have read, I do not want to tell the story, but I really think they are great."
The third season is scheduled to premiere in January 2019, but the exact date has not yet been released. There is no doubt that loyal fans will pay close attention.
"I am incredibly excited to work with artists on the Mahershala and Jeremy levels." Pizzolatto said loudly Digital Spy. "I hope the material can live up to its talents, and we're all very excited to tell this story."
Source link