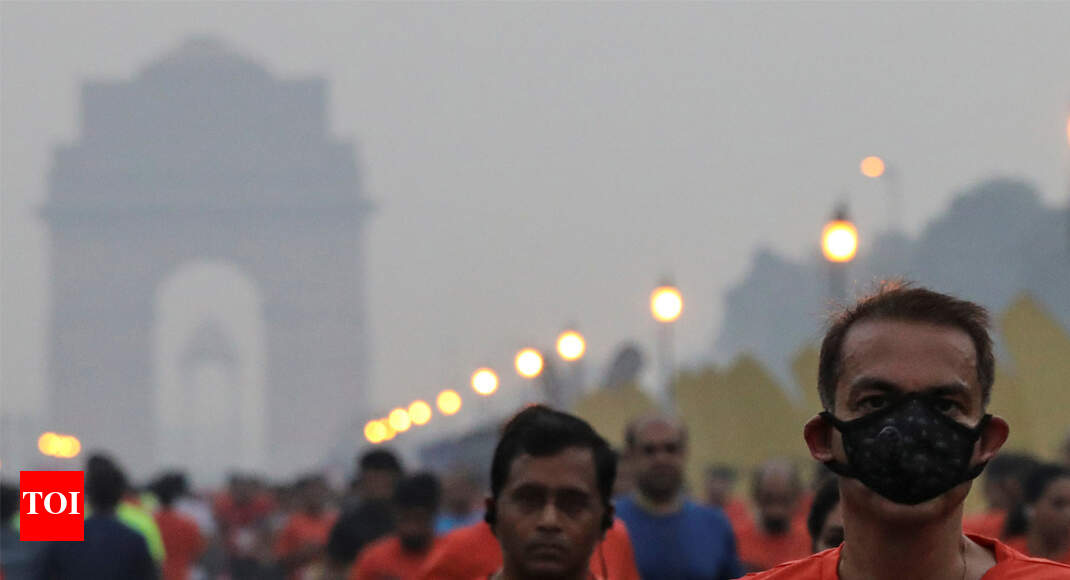 NEW DELHI: Air quality in Delhi remained in the "very bad" category for the second consecutive day, despite warnings that air quality could deteriorate in the coming days.
Delhi's Total Air Quality Index (AQI) was registered at 301, which falls into the "very bad" category, according to data from the Central Committee on Pollution (CPCB).
On Saturday, a haze devoured the capital and the worst air quality of the season was recorded on AQI 324.
Anand Vihar, Mundaka, Narela, Dwarka Sector 8, Nehru Nagar and Rohini showed "very poor" air quality and tend to have high pollution levels.
An AQI between 0 and 50 is considered "good", 51
and 100 are "satisfactory", 101 and 200 are "moderate", 201 and 300 are "bad", 301 and 400 are "very bad" and 401 and 500 considered "heavy".
The Friday's Environment Protection Control Authority (EPCA) held a meeting with state and government officials from Delhi to discuss pollution in the capital.
One EPCA member said on Friday that the situation had been halted and it was decided that special attention would be paid to high-risk hotspots where "bad" or "very bad" air quality is observed.
The PM2.5 (presence of particles in air with a diameter of less than 2.5 microns) reached a new high at 167. The PM 2,5, also called "fine dust", can pose a more serious health hazard than PM10.
The PM10 content (presence of airborne particles less than 10 microns in diameter) in Delhi was 293, according to data from the Center-Run Air Quality Forecasting and Research (SAFAR) system.

A CPCB official said a number of factors are responsible for the deteriorating air quality, including environmental pollution from vehicles, construction activities and meteorological factors such as the wind direction now coming from the stubble fields.
NASA satellite imagery shows a myriad of fires already burning in Haryana and Punjab.
Delhi Prime Minister Arvind Kejriwal had warned on Friday that the city would soon become a "gas chamber" as Center, Punjab and Haryana governments had done "absolutely nothing" for the stubble-burning peasants.
"I'm sad that the Central, Punjab and Haryana governments have done absolutely nothing for the peasants, as a result the peasants will suffer on one side and Delhi will soon become a gas chamber," he tweeted.
Source link