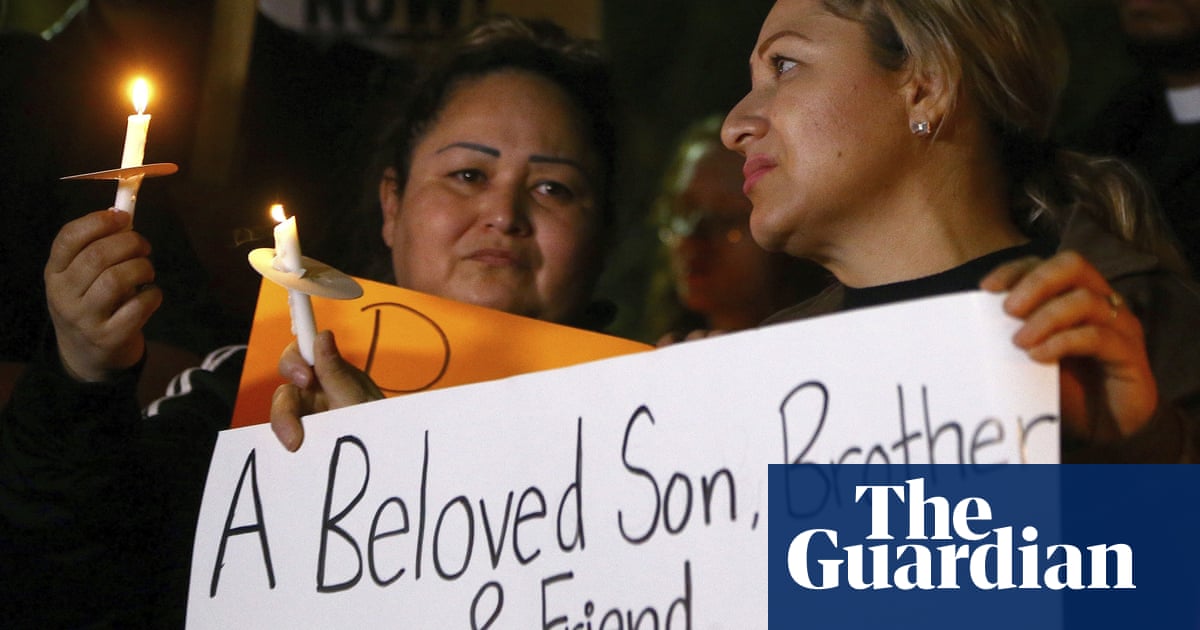 A policeman investigating a car crash shot and killed the 14-year-old suspect when the boy ran away after a video released on Friday.
Before taking pictures of the officer's body-worn camera, Tempe police chief Sylvia Moir asked people to hold back the verdict.
"I must begin by offering my condolences to the young man's family. The loss of his life is tragic, "said Moir at a press conference. "I am very sorry for her loss."
Police say the boy, identified by his family as Antonio Arce, wore a replica handgun when he was shot dead Tuesday by an officer identified only as Officer Jaen.
Interviews and a vigil this week have prompted family members to seek justice.
A body-camera video shows Jaen arriving in a car and parked in a lane at a reported burglary. He sees the suspect in a gray pickup truck in front of his patrol car and huddles behind a large black plastic bin.
"Hey," says Jaen, raising his handgun as the suspect gets out of the passenger seat, and he runs along the lane, lined with wooden fence, chain link, and concrete block.
"Let me see your hands," yells Jaen, firing two shots as the suspect runs away.
"Shot fired, shot fired" The officer screams as he chases the teenager through the alley.
"He has a handgun, he has a handgun," Jaen shouts later.
The video no longer shows the suspect after he has disappeared from view. [1
9659002Itisnotpossibletosaythatahandgunfirearmwillappeartoholdinanenlargedportraitthedivisionfromthevideoandthepressconference
Moir One of the two shots hit the teenager in the back of his shoulder blade and the other hit a wall. She said that two independent witnesses had reported that the suspect had run down the alley with a gun in hand and a replica weapon had been found on him. The police said the replica gun was taken out of the vehicle along with other items.
Arce died in a hospital.
The chief of police said Jaen had been an officer for 17 years, 14 of them in Tempe. He was put on administrative leave. Jaen completed a combat tour in Iraq for the Army National Guard.
Arce's Facebook page featured photos of a baby-faced boy with a peach-fluffy mustache and some pictures with relatives and friends. Friends put together a GoFundMe site to pay for the funeral expenses.
On Thursday, a vigil was held in front of the police headquarters of Tempe. The department said it will carry out its investigations in cooperation with prosecutors, which is common practice in the case of officers' shots.
Since the beginning of the year, there has been at least one more police hunt in which a teenager was killed in Arizona's largest district. Phoenix police officer shot 19-year-old Jacob Michael Harris earlier this month after surveillance officers reportedly saw him and three others in an armed robbery. Police say they have been watching the group because they were suspects in several other robberies.
Also this month, an official in the Phoenix suburb of Peoria shot and killed a 17-year-old boy after receiving a robbery phone call. Officers said the boy had a gun. He was shot in the shoulder.
Source link