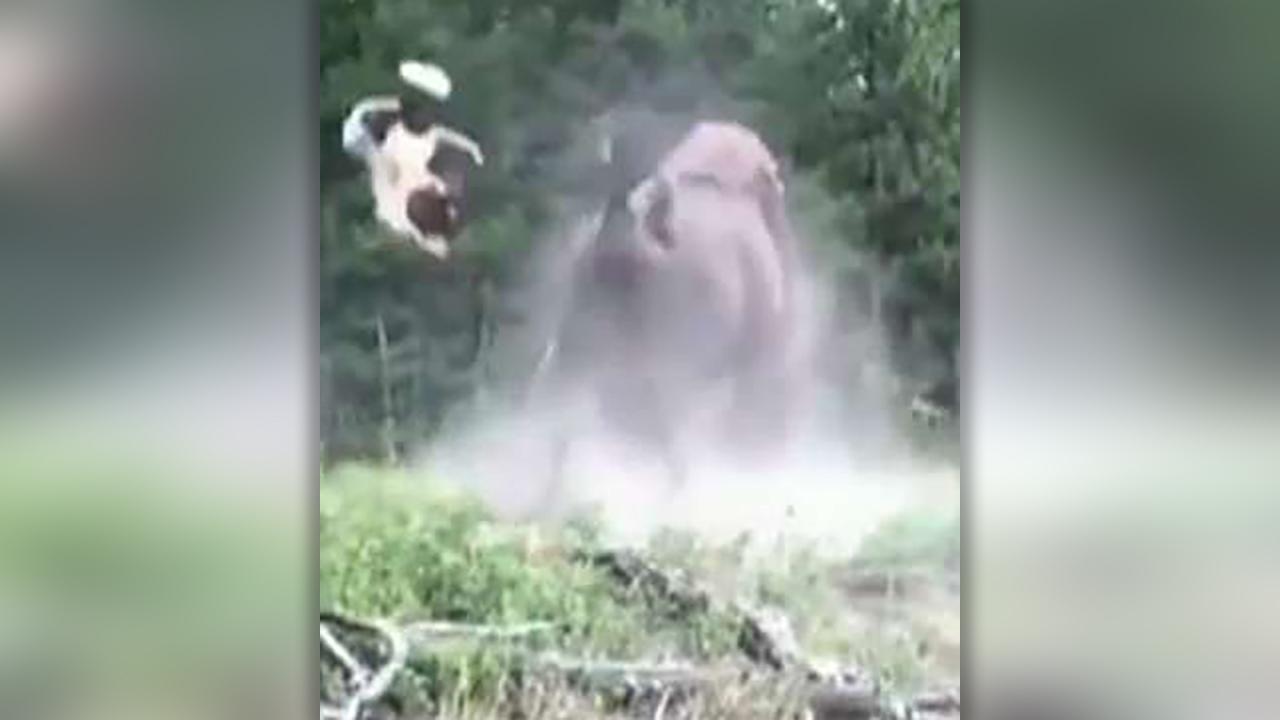 A 9-year-old girl was thrown several feet into the air by an attack bison in Yellowstone National Park on Monday – and the incident was recorded in the camera.
The girl was one of about 50 visitors standing near the airport Bison from Old Faithful Geyser when the cargo began, the New York Post National Park Service informed The Post Office The Filmmakers told the post that "Everyone was crying and ran while little children cried, "especially after the bison turned to another group of visitors after the incident.
The girl was treated and discharged from the Old Faithful Clinic. A representative of the National Park Service was not immediately available to comment on the extent of the girl's injuries.
The incident is reportedly being investigated Park Service, Yellowstone is the only area in the lower 48 states where there is a "continuously free living bison population" since prehistoric times, and herds are allowed to roam the park "relatively freely" NEWS APP
However, the park is upset over certain instances of visitor interaction when an Oregon man was sentenced to 1
30 days in prison in August 2018 for getting out of his car and mocking a bison.
Source link