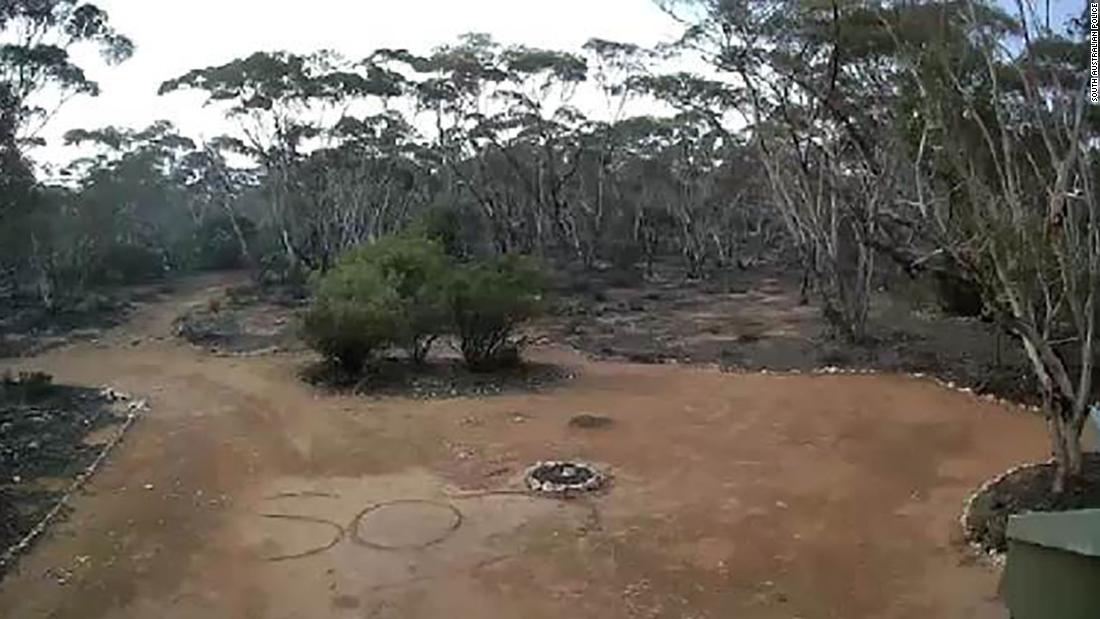 55-year-old Deborah Pilgrim did not return Sunday from a walk in Sedan, about 100 km from Adelaide.
The police searched for three days. They deployed a helicopter, drones, volunteers and several other neighboring agencies – to no avail.
"We were very worried about their safety," the South Australia Police said in a press conference. "This area is pretty hard … very easy to lose hold."
"Of course, she would have been in all sorts of grief with venomous reptiles if she had been hit by a snake.
] Prior to the fourth day of search and rescue, police received some information from a man who owns property in the area.
The man owns a block of wildlife and has a surveillance camera on his property.
Because he knew the authorities were looking for Pilgrim, he had checked the footage more often.
On Wednesday he noticed the letters SOS in part of his property.
He informed the police, the Pilgrim, safe and sound in a hut She had access to water.
She appeared to be healthy, but was taken to the hospital as a precautionary measure, police said, since then she has been released and back home.
Source link