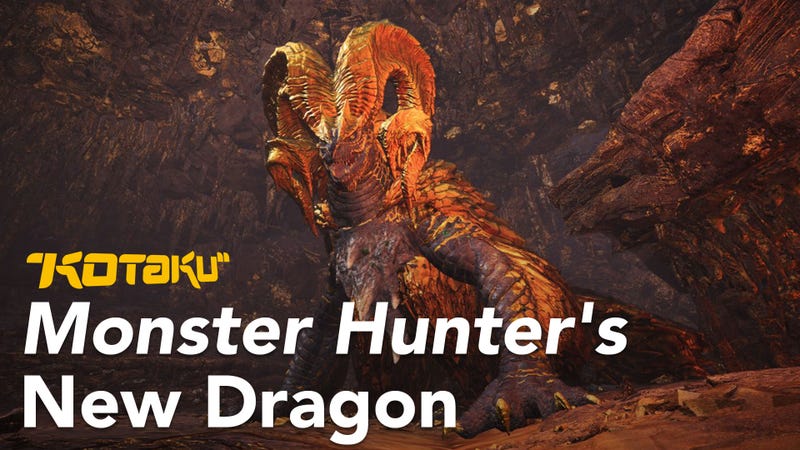 Monster Hunter: World 's latest event adds a golden dragon for players that players should really make the necessary preparations to hunt. Dealing with the Kulve Taroth is a daunting task, where up to 1
6 players can work together to get some of the most stylish and powerful loot. The event will end in a few weeks.
Fighting the brand new older killer, Kulve Taroth, is a "siege". This new game mode allows anyone in an online session to contribute to the larger hunt and increase the value of rewards. This means that up to 16 players work together to kill the monster, though they do not fight it in a giant raiding party. Instead, groups of four set off to persecute the beast and accomplish a number of goals during their hunt. This can cause the monster to retreat to certain areas or break its armor. Each goal contributes to a higher score, and the better each group is in their own battles against the Kulve Taroth, the better the rewards will be once the siege is over.
The fight is exciting and requires players to hunt the monster with a new card. Use the environment to do damage. After pursuing the Kulve Taroth, hunters must hunt down their golden scales. While this means a lot of chopping and hoeing, it almost means dropping a stalactite on the head or pushing it into an erupting lava flow. If you deal damage, the creature drops tons of monster pieces to collect and use to craft armor. It also flees deeper into the map. What starts out as a normal standard fight against a big monster in a cave continues, so you fight over lava or dodge the melting gold from the ceiling. It is great.
The Kulve Taroth beats like a truck, but attacks are easy to learn. My only complaint is that, because Kulve Taroth is so damn big, one is sometimes wedged between cave walls and the monster's body. It's not a big deal, but it can lead to some cheap punches and knockouts.
If you manage to bring down the Kulve Taroth, you can catch weapons directly from his body, but even if it escapes, I'll be rewarded when the siege ends. Players who complete a Siege receive Relic Weapons, golden variants of existing weapons that may have better Elemental Values. It's a die roll – you'll sometimes get equipment that's technically worse than what you can make – but if you make the siege a couple of times, you'll probably get one or two weapons that you really like. The rest you can sell for tons of gold.
Overall, the Kulve Taroth siege is a great addition to the game, which not only offers wheel-booty, but also provides one of the most memorable and entertaining battles in the game. The event runs until the 3rd of May and I strongly recommend putting together a team of hunters before the time runs out.
Source link