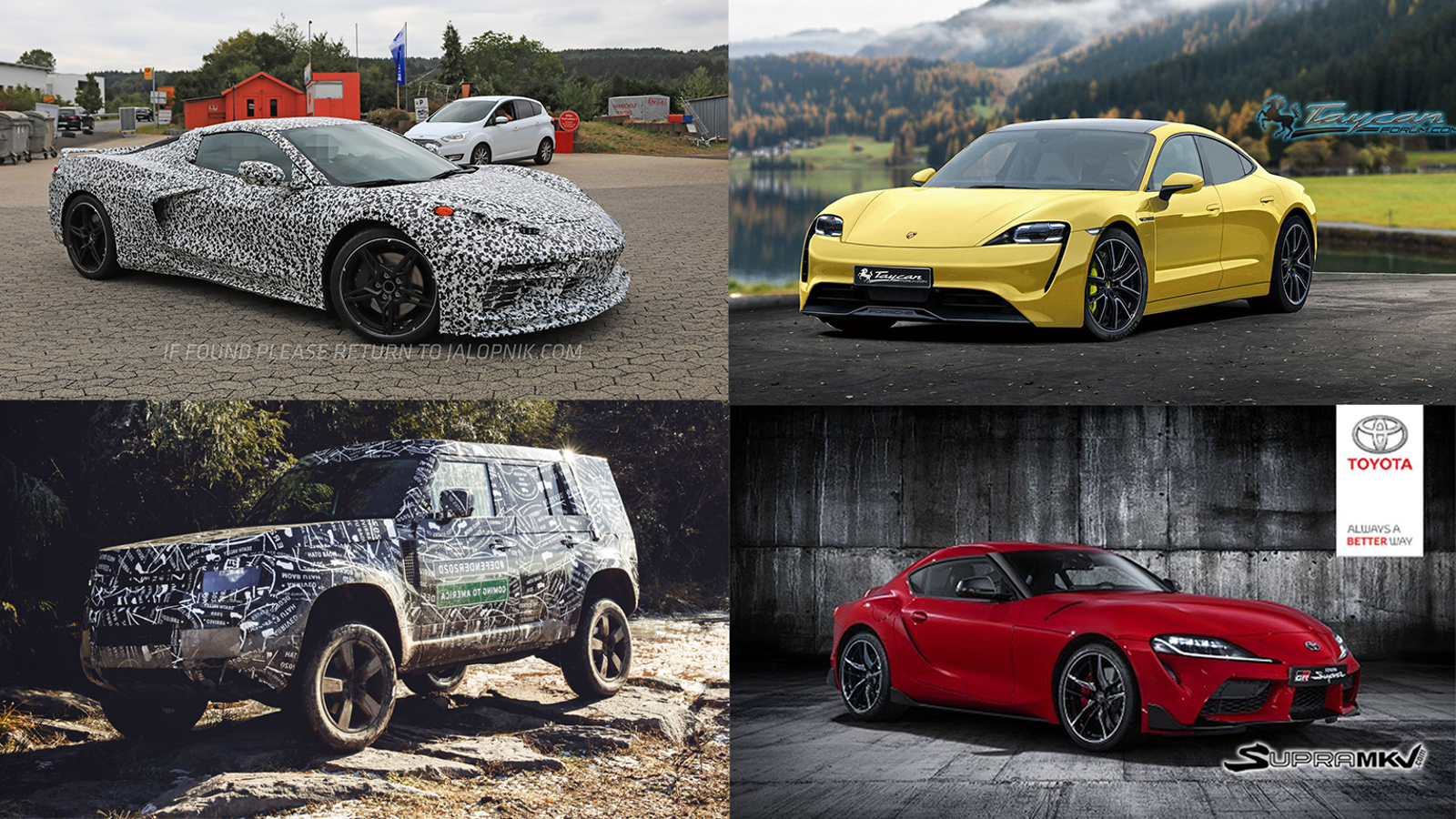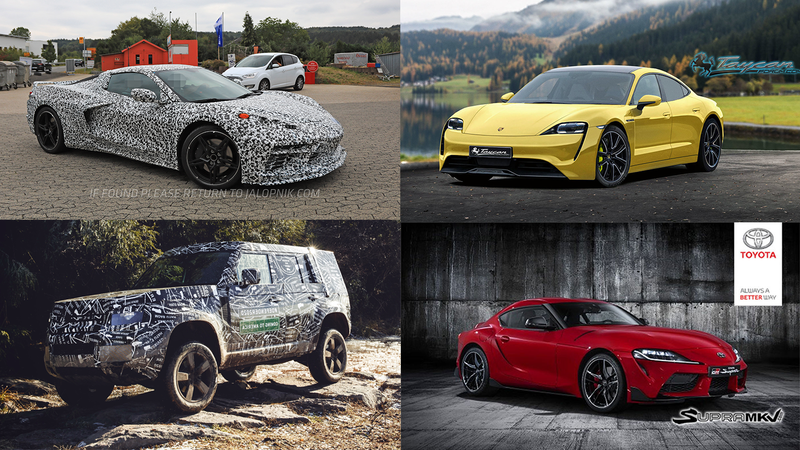 Good News: 2019 will have some of the decade's most anticipated vehicle discoveries, so we're trying to keep track of what we should expect.
Let's start with the four cars that we'll finally see to see that the hype has been built up for years, if not decades. The most anticipated car in 2019 is likely to be the final realization of the dream that comes from a mid-engine Chevrolet Corvette.
Mid-engine Corvette
After years of concepts and rumors We refused to believe that GM actually did the damn thing and built a mid-sized Corvette until we saw it ourselves. Well, it looks like we'll see it every few weeks as more and more photos of it go around.
And 2019 should finally be the year when we see it in a different color than in strong camouflage. Could be. The electrical system overhaul has reportedly been delayed by six months. Come on, GM. They are so close to the finish after over 50 years of teasing. Show us what you have.
Toyota Supra
You may think, "You definitely revealed the new Supra months ago, right?" And you were wrong. Somehow, inexplicably, concept for concept, teaser for teaser, Toyota has not yet officially raised the tide to this matter.
It may have leaked last Friday, but we're never completely sure until the car is in front of us on a stage and the press release goes live. The good news is that the Detroit Auto Show will most likely happen next month. Our lengthy study of teasing is almost over.
Ford Bronco
In an almost completely opposite situation to the lengthy reintroduction of the Supra, Ford apparently pulls a new Ford Bronco out of a hat. A few years ago we were all saddened by the prospect of a new Bronco, thanks to a new G-car and Wrangler's full off-road energy.
And suddenly it promises not only a new big Bronco, but also a Baby Bronco and possibly a whole bunch of Broncos in the pipeline. We even have some teaser images, just the bad mud rendering. It looks promising and we will probably see it before the end of the year, or at least a concept version.
Land Rover Defender
But the Bronco will not be the only off-roader to return triumphantly in 2019. Land Rover has a new Defender on the way, and now it will be able to put its wheels on the ground without fear of being crushed on video and becoming viral.
Land Rover is practically throwing the new Defender at us, releasing a pile of muddy, camouflaged images last week. It does not seem to be the capable off-roader that once was, but we can not completely rule out that it is not on the body of the teasers anymore. Anyway, it's nice that America can join the new Defender club.
Apart from the cars that we do not seem to hide from, what can we expect from 2019?
Porsche Taycan
Porsche is dead set to kick Tesla in the ass with his new electric Taycan sedan, and as much as I refused to accept his name when he was revealed, I have to admit that "Taycan" sounds good.
That may have something to do with the technology that Porsche throws at the car, because it wants to drive electric cars with a new 800-volt battery architecture. The car promises more than 600 hp, a range of more than 300 kilometers and the ability to charge up to 80 percent of its energy capacity in just 20 minutes with Porsche's upcoming 350 kW charging infrastructure. It's the new electric car to beat.
Ford Mach 1
What the hell is the Ford Mach 1? We do not know it. Maybe Ford does not even know it. Hopefully, this will be the year that eliminates all this confusion.
It was first said that the Mach 1 is a Mustang-inspired electric crossover. The funny thing about an electric crossover is that it has nothing to do with a Mustang, so we were confused right from the start. Then Ford had to correct again and again whether the Mach 1 is based on the Focus platform or the Explorer platform, but now it seems as if it would get its own unique architecture. Cool.

Ford blows it
Ford has released a picture of its upcoming "Mustang-inspired" electric SUV on Thursday …
Read more Read
Read also
The fact of using an iconic Mustang name like Mach 1 in a car that is clearly not a Mustang may mean that this thing is called something else when it's finally revealed. As I said, no one really knows what exactly this thing will be, but that makes it all the more interesting for the New Year.
Ford Mustang Shelby GT500
What's going to be a truly God-fearing Mustang, we hope, is the new Shelby GT500. We've already caught a glimpse of this car, but nothing official except the teaser image you see in front of you.
A leaked datasheet promised 720 hp and 650 Nm of torque from a 5.2-liter V8 that sounds much better than an electric crossover with a cool name. Any idiot teenager thinks his Advanced Car Special Mustang will tear the skin off the earth, but this one could actually do it.
Lamborghini goes hybrid
Lamborghini will fill Lamborghini and possibly produce a limited-edition hypercar that will glow in the dark. It will probably not be possible to not see 2019.
But the other, less interesting rumor about this car, initially called LB48H, is that it's likely to be a preview of Lambo's next generation hybrid technology. These crazy fuckers will add a hybrid setup to their already insane Aventador V12, and there's nothing neither you nor the fire department can do about it.
---
Of course there will be many more car launches in 2019, many of them I have to be a witch to predict, and many others just too boring to mention. Some notable expectations are the Aston Martin DBX crossover, a new Mercedes-Benz CLA that will hopefully be easier to see than the old one, and maybe a BMW M3 in some form.
What really upset me personally is a change to drive everything that was released in 2018. There's the new Mazda 3, the Jeep Gladiator pickup, the Polestar 1 and of course the new 992 Porsche 911. It's going to be a fun year of cars, so stay tuned.