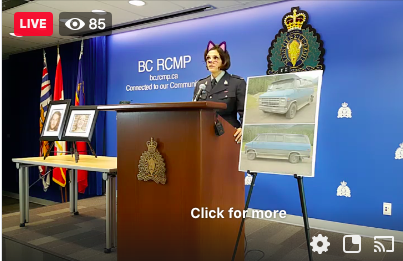 Police in British Columbia, Canada apologized on Friday after accidentally applying a cat filter to a live stream of a double-murder press conference.
When the filter was activated, a sergeant from the Royal Canadian Mounted Police suddenly appeared with cat ears on her head and whiskers on her face as she talked to reporters about the murder of a young couple, the Daily Hive reported Vancouver] The cat filter appeared to be set to "auto-adjust," and the police said Friday on Twitter that they were working to fix the problem – and a video of the press conference was later provided without the filter.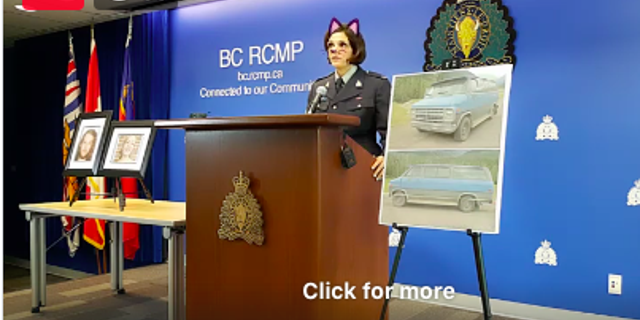 "Yes, we are aware of and address it," wrote Police on Twitter . "Thank you, we'll fix it and release a video soon."
CLICK HERE TO OBTAIN THE FOX NEWS APP
According to the BBC in the UK, a similar technical flaw occurred at a press conference in Pakistan in June by the Prime Minister.
The minister's party blamed "human error" on a report.