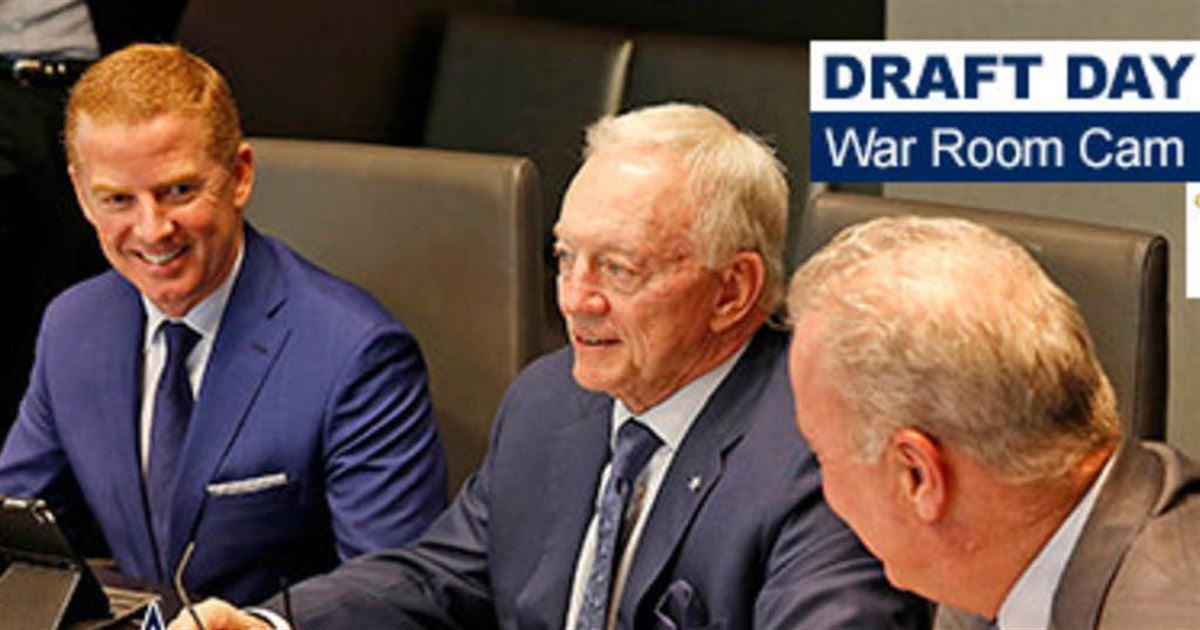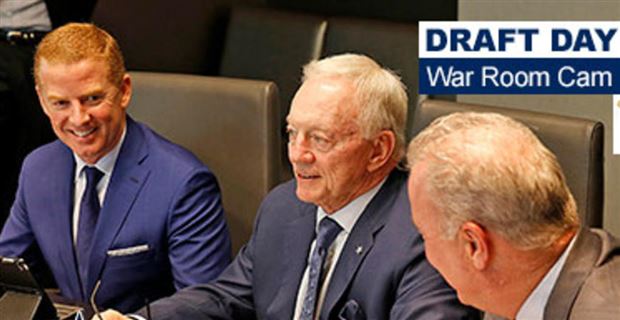 "Everybody," the latest Dallas cowboys force member Michael Gallup, cheered on Friday night, "wants to go play for Dallas!" Well, not everyone, like in the same 24-hour span, the third-placed Gallup, second-in-command Connor Williams and first-division star Leighton Vander Esch in the city, Jason Witten decided to go.
OK, that's a bit derogatory; my mistake. But as Queen once sang, even though every day is full of sunshine … in every life a little rain must fall.
Witte's decision to end his iconic 1
5-year tenure as Cowboys Tight End was actually the unfortunate middle of the sandwich, with the good news of the shots surrounding this shocker. Yes, I know owner Jerry Jones made a statement that Witten's move to ESPN's "Monday Night Football" is not over yet, but here Jerry is just the spouse struggling to accept a divorce. (Any angle of the Witten The decision is detailed here in "Cap And Cap'n."
However, Jerry and the Cowboys front office sentiment brightened elsewhere during the course of Thursday and Friday – and your mood should as well be good, especially when you buy my position, which you and I can really classify is the "execution of a plan" of a team.
I wrote in this room on Thursday morning my first prediction:
1) Dallas loved Vita Vea and Derwin James would end up shooting Vander Esch number 19.
2) Dallas would try to acquire Seattle Star safety Earl Thomas with his second round pick at No. 50 but would fail.
3) Dallas would use his second-rounder on a receiver: "(Courtland) Sutton in a move-up (of 50) or (Jame s) Washington or (Michael) Gallup.
[19659004] 4) Dallas would take Tarvarius Moore on lap 3.
How should I do that?
My understanding of the Cowboys' "plan" proved to be pretty solid. (Beer for me, for me! And their "execution of the plan"?
Even better.
* I think I misjudged a bit how narrow the gap between James and Vander Esch must have been like Dallas He did not bother much to slip another two places to 17 to get James (the safety that went to the Chargers), and instead let the pick come with a MIKE in Boise State's Vander Esch ranked higher on Dallas Board. But Vander Esch was "high enough."
So … we have the right man, predictably-and more importantly, s He believes that they did.
* I stand by my report from Dallas, who provides "No. 50" for Thomas in the trade, but needs so many gears to turn just right. Obviously the gears did not turn – That fits in with my prediction. Time will tell how much substance there was before, when the substance fell apart.
* I am convinced that SMU's Sutton was a target at 50, but he left for Denver at the age of 40. So on the next receiver, right?
No, not yet.
The Cowboys found in Coppell, Texas, a kid named Williams, a product of the University of Texas that I had not seen before the draft the Cowboys did, good for them. (I say "Guard" because the card named Williams, whom Dallas gave the podium, was read that way.) While Williams can play Tackle, and while La Collins can play guard, I find this card significant.)
"We decided to treat honestly what was going on in Atlanta as best we could," Jerry Jones said. I remember the disturbing collapse of the O-Line last year in a key loss to the Falcons.
And unlike some reports, the Eagles' move-up choice of tight-ended Dallas Goedert – which many thought would be a convenient Witten replacement by 50 – was not the goal of the Cowboys at 50 … not over Williams , (Stanford Security Justin Reid is rumored to be the other named name.)
* OK, now a receiver? Yup. Washington was gone, but Gallup was there, at 81. Perfect. Damn, some feel so good that they're ready to capture Gallup as Dallas & # 39; s Top Wideout. … and some in the War Room thought he was a legitimate choice at fifty.
"I really will not replace anyone" Gallup said while he was aware of Dez Bryant
* How about Tarvarius Moore? Dallas obviously had no more ex-finals in the third round after 81, but staff manager Will McClay literally chased the table in the War Room here at The Star in Frisco the front office to make a package of picks until the end of Round 3 jump back … and yes, Moore was among the targets.
COO Stephen Jones admitted that the Cowboys had a "big conversation" about a trade-up.
Dallas could not get a deal; the Niners got Moore around 95. (Jerry Jones joked the Texas Gov Greg Abbott, in the War Room all night, and the guy who first said "welcome" on the phone to Gallup disagreed with the trade-up idea.) So, as With the Thomas concept, hey, any of your desires is not the NFL Draft's command. If Thomas did not like your dollar number … if Sutton's gone … if the Niners do not like your trade-up offer … if Jason Witten says, "See you." … you do your best. (And you still do this today with rounds 4 through 7; three funny names from Day 3? Nyheim Hines, linebaker Josey Jewell and defensive attacker Maurice Hurst run back.)
I feel pretty good about what I'm about the cowboys learned. to plan. They feel even better about how it came together … even if it rained a bit in the whole sun.