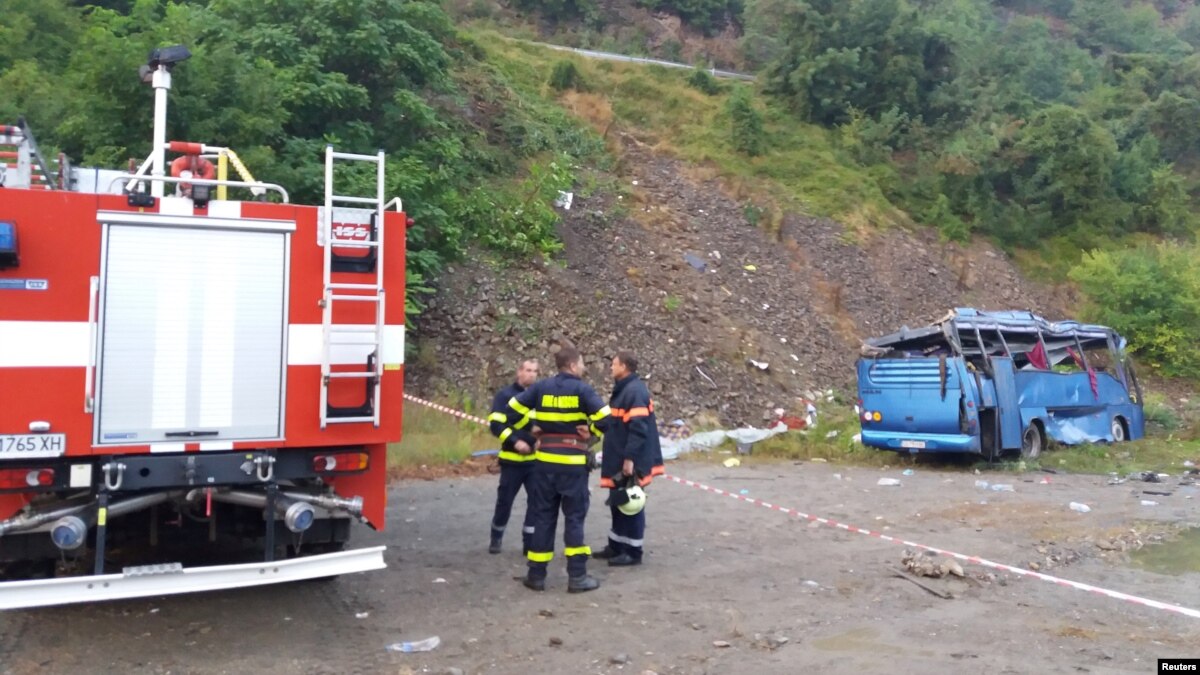 Bulgarian officials say the crash of a tourist bus near the capital Sofia killed at least 16 people and injured 26 others
Bulgarian health minister Kiril Ananiev said the bus was overturned on a highway on 25 August Police said it was a weekend trip of tourists.
Minister of Health Kiril Ananiev first said that 15 people had died, but doctors said another person had died in a hospital in Sofia.
The Bulgarian broadcaster bTV reported that the passengers were on their way to visit a monastery
Police said the accident near the city of Svoge had taken place shortly after 5 pm local time. The bus smashed four more vehicles during the accident, police said.
The mayor of Bozhurishte told reporters that all passengers originated from his village north of the capital.
Bulgaria, the poorest member of the European Union, has a network of roads that suffer from poor maintenance.
The Bulgarian government has declared August 27th a national day of mourning
Based on reports from AP, AFP and dpa
Source link