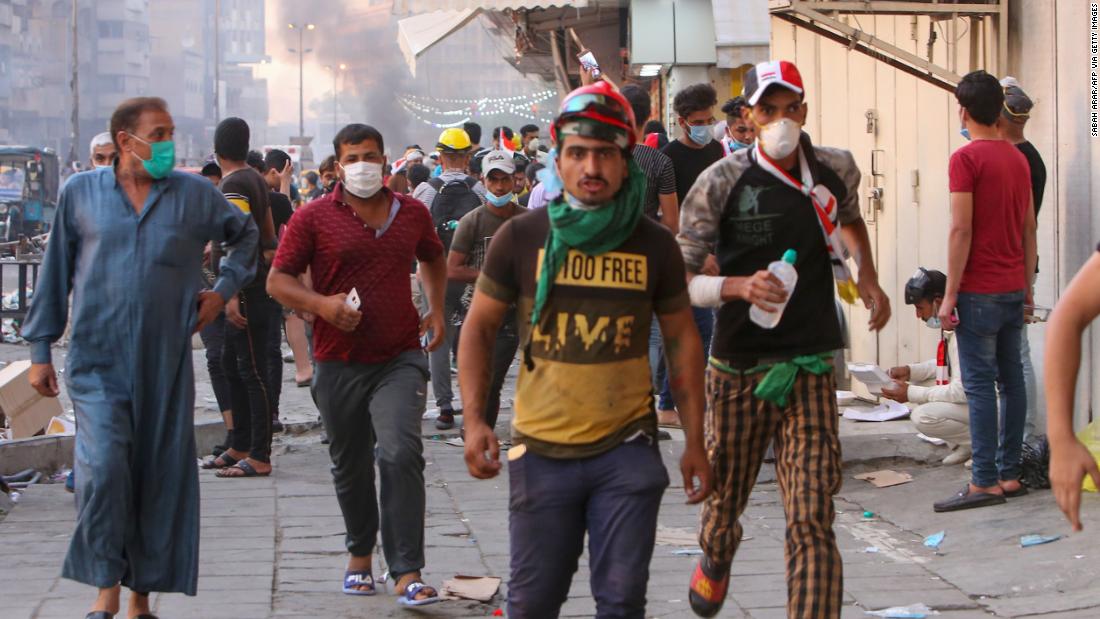 The increased death toll includes two people killed on Friday in violent protests in the southern city of Basra, the IHCR said. Basra is an oil-rich city located about 450 kilometers south of the Iraqi capital Baghdad.
Another 100 people were wounded in Basra when Iraqi security forces deployed tear gas and sharp bullets.
In Baghdad and several Shiite provinces in the South, there have been protests against unemployment, corruption and lack of government support. Many Iraqis blame the current political parties for their economic hardship and the scale of the protests, the largest since the fall of the Former Iraqi President Saddam Hussein held in 1965 in 2003 surprised the government.
After the deadly reaction of the Iraqi security forces, protesters demand early elections and the resignation of the government.
Iraqi Prime Minister Adil Abdul Mahdi agreed to resign in October 31 after weeks of anti-government protests.
In a televised address on Iraqi television Al-Iraqiya, President Barham Salih said Abdul Mahdi had agreed to resign, on the condition that a successor be pledged as successor. [19659002] "The Prime Minister has agreed to resign," Salih said, adding that Abdul Mahdi had "asked political blocs to find an acceptable alternative" to "prevent a vacuum."
Officials have tried to regain control over the re-use of deadly force, but also impose curfews and Internet outages. The government said it only shoots if attacked, but protesters have denied it.
Source link