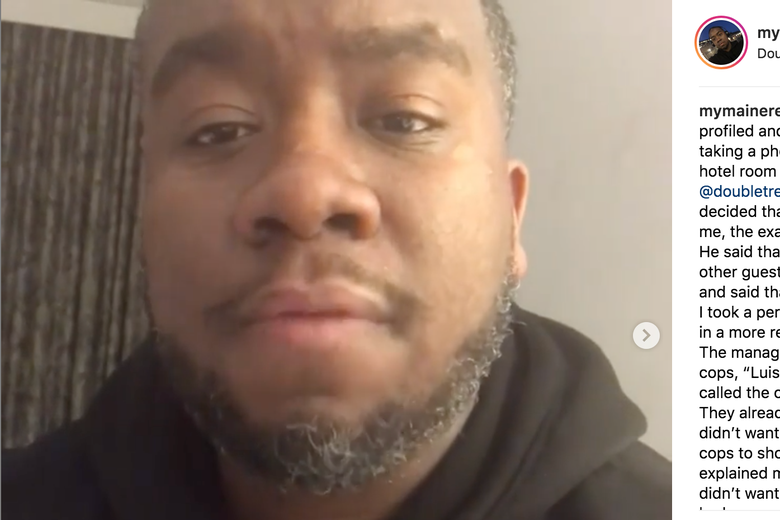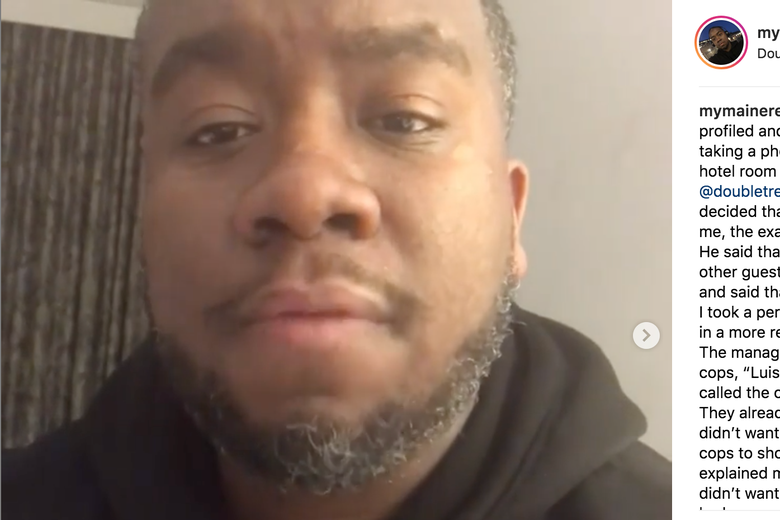 The DoubleTree hotel in Portland, Oregon, which was in controversy last week, dismissed the two employees who were responsible for calling a black guest while phoning in the lobby. The Hilton hotel posted a statement on Twitter stating that the "mistreatment" of Jermaine Massey "does not meet our standards and values." We reaffirm our sincere apology for what he has experienced and will work with diversity experts to ensure that it never happens again. "
Massey's story became viral after he posted a series of videos on Instagram that show how a security guard and a manager at the hotel are responsible were to kick him out, even though he was there as a guest. The security guard, known as the "Hotel Earl" on social media, apparently asked Massey if he was a guest in the middle of his phone call and decided to call the police if he was not satisfied with the answer. When the police arrived, they told Massey he had to leave, which meant he had to find a new place to stay at midnight. "I had been treated racially and unfairly," Massey said in a series of Instagram videos.
The hotel announced the cancellation one day after it made a statement stating that it had laid off the employees while it was reviewing the incident. "We have no tolerance for discrimination of any kind and tolerate no such behavior. We seek the advice of community leaders and will hire a third party to conduct a full investigation of the incident. It reviews our internal processes, records and training to ensure that we create and maintain a safe space for all, "said hotel manager General Paul Peralta. "The staff involved were taken on vacation for the duration of this investigation, and we will take the appropriate steps to ensure that this does not happen again."
Help us, you continue to treat important news – and
get ad-free podcasts and bonus segments,
Member-only content and other great benefits.
Join Slate Plus