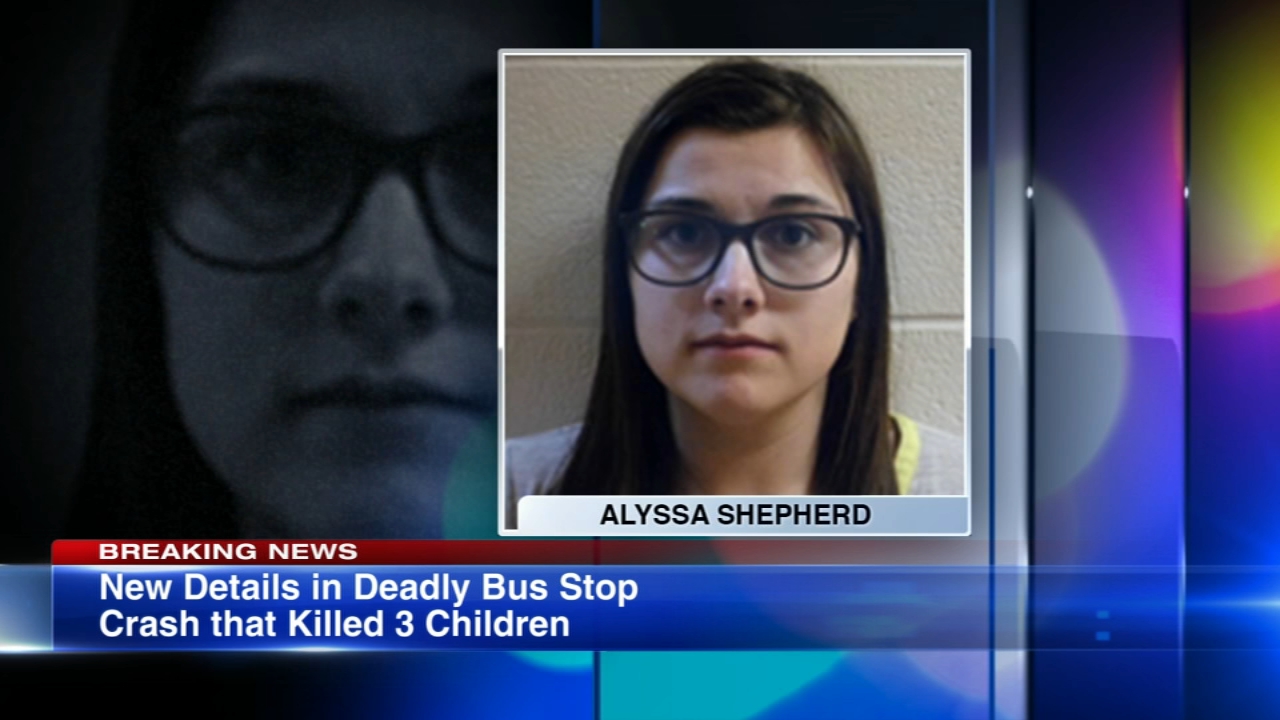 ROCHESTER, Ind. (WLS) –
The woman, charged with reckless killing of three siblings hit and killed at a school bus stop on Tuesday morning, told the police they did not light the lights of the bus was a school bus, ABC News confirmed.
Alyssa Shepherd, 24, is charged with three offenses of alleged murder and a school bus offense while the arm is stretched out and causing injuries.
Indiana State Police Six-year-old twins Xzavier and Mason Ingle and their 9-year-old older sister Alivia Stahl crossed the road to board their school bus, which was stretched out with a lighted and warning arm about ten hours before 4,600 N State Road 25 in Rochester, Fulton County, when they were beaten and killed.
Shepherd told the police that she had three children in the back seat when the crash took place.
An eleven-year-old boy identified by the state police was brought to Parkview Hospital in Fort Wayn as Maverik Low. In Indiana, where he underwent multiple fractures and internal injuries, police said. His family said Wednesday he was in a stable condition after surgery and asked for privacy when he recovered.
"We would like to thank all those who have prayed for our family and the families of those involved in yesterday's tragedy." Maverik is currently in the stable Our family is focusing on his recovery at this time, asking for privacy when we heal together, "they said in a statement.
Shepherd was held in Fulton County Prison with a $ 1
5,000 guarantee and dismissed shortly After 19:00, the state police said. Shepherd is the children's director of Faith Outreach – A Foursquare Gospel Church near Rochester.
CLOCK: Security issues are highlighted when school bus stops crash.
"I have long seen no first responders and soldiers," Indiana State Sergeant Tony Slocum said. "When the child father had to identify his children, it was only a mystery, we saw tears today and our hearts just go out to them, because most of us have children and we can not imagine the pain he felt today It's heartbreaking. It's still heartbreaking. "
Tippecanoe school officials said they had moved the bus stop from State Road 25 to Meiser Park.
Complete Statement from Superintendent Blaine Conley, Tippecanoe Valley School Corporation:
"This was a very difficult day for our school family as we attempted to deal with the devastating loss of three elementary students and one severely injured middle school student grateful to our teachers, administrators, and staff who helped console and support our students and us today in our schools, we had counselors and clergymen for anyone who wanted additional help, and we will continue to provide counselors
With Effective November 1, 2018, Tippecanoe Valley School Corporation will relocate the bus stop at State Road 25 to Meiser Park.
I'll also set up a road safety review committee to check everything out Our bus stop locations make sure our kids I will transport this comm Itee will co-head with Fulton County Sheriff Christopher Sailors and Kosciusko County Sheriff W. R. Goshert. Other members of the committee include school officials, bus drivers and the president of the board of trustees of the Tippecanoe Valley School Corporation.
(Copyright © 2018 WLS-TV, All Rights Reserved.)
Source link