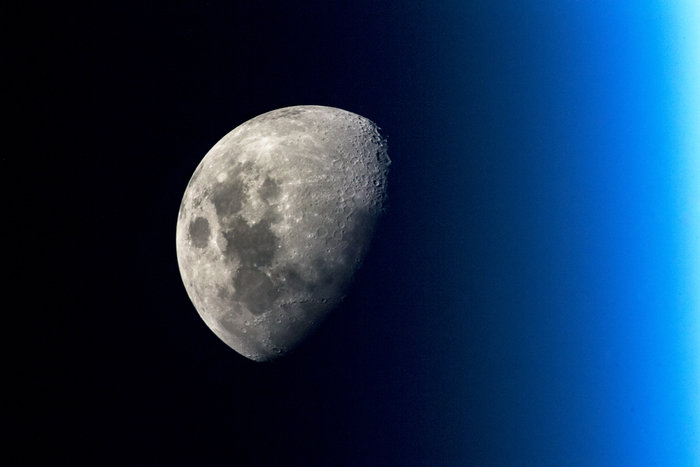 Image for presentation Creative Commons
Astronauts aboard the International Space Station continue to send breathtaking images of the Earth, the Moon, other planets of our galaxy, and some other space objects of the universe. But sometimes the pictures are more than stunning; they look almost surreal and astronaut Alexander Gerst of the European Space Agency recently shared such a moon portrait with the public.
He captured the image during his ongoing mission in the floating laboratory in space and it is absolutely spectacular. This is Alexander Gerst's second mission in the International Space Station.
The image of our only natural satellite, taken by Gerst, shows the moon, partially shrouded in darkness, and a blue glow seems to balance the darkness; it almost seems like the blue hue radiates from an earth outside the screen.
The ESA shared the image of the moon along with a post that once again reported it is reportedly planing several nations, such as India, China, Japan, the United States and Russia, in the near future Lunar Missions.
The ESA itself has a series of lunar missions in the pipeline that scientists are working on. "ESA is exploring the capabilities that would enable humans to harness lunar resources for the sustainable return of humankind to the moon. The approach is referred to as in-situ resource usage. In simple terms, this means extracting and processing resources locally to create useful products and services, "said the Space Agency.
Here are some more space shots of Alexander Gerst: