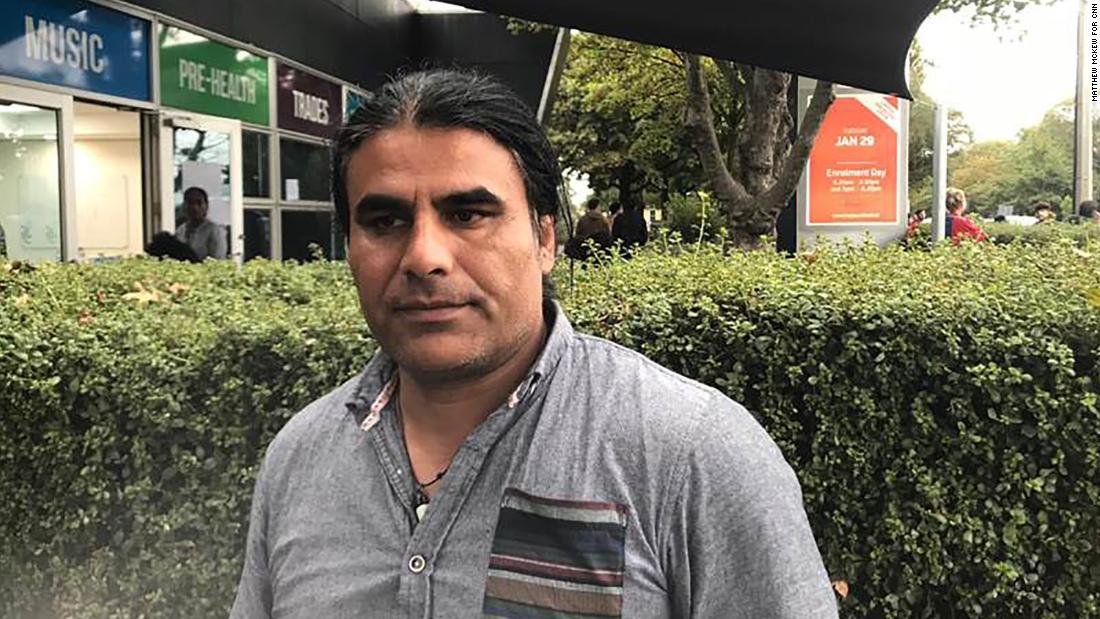 Friday is the busiest day of the week for mosques around the world when Muslims gather for Friday prayers. Wahabzadah told CNN he had run outside when he heard the shots and grabbed a credit card reader. He confronted a man in "army clothing" who was armed with weapons and a camera.
To distract the shooter from the mosque, Wahabzadah said he had thrown the credit card reader.
"I just wanted to scare him so he would not go in," he said. Unfortunately, the shooter made it.
The credit card reader hit the shooter, who then ran back to the parking lot and shot at Wahabzadah. The shooter dropped the first weapon that Wahabzadah described as a shotgun, and began firing the second one. The shooter could not find a good angle on Wahabzadah, he said, as Wahabzadah ducked between cars and a fence. ran after the man and tried to pull the trigger, but found that the weapon was empty.
"When he sees me … hunting with a gun, he's been in his car," said Wahabzadah. "And I just took the gun and threw it like an arrow at his window and blown his window, and he thought I probably shot him or … and drove off."
Wahabzadah did not stop. He said he was chasing the shooter who made a turn and ran away. At that time, Wahabzadah said he had returned to the mosque to discover the extent of the violence.
Seven people died in the Linwood Mosque. Another 41 died in the Al Noor Mosque. A total of 50 people died as a result of the two mass shootings on Friday.
Latewood Alabi, the Imam of Linwood, told the Australian Broadcasting Corporation that Wahabzadah had failed, the death toll would have been higher.
"God Saved All"
The shooter was identified as Brenton Tarrant, 28, of Australia. He has been charged with murder and is facing further charges, according to the New Zealand police. He was sent back to the Supreme Court to reappear on April 5.
"I promise you, I'm not afraid or anything," Wahabzadah said, adding that he was ready to give his life for those he loved. "I did my work, and if there was anyone in this situation, they would do the same as me."
Wahabzadah said the people in the mosque praised him for his actions.
"I have to be honest with you, not me, God saved everyone, God saved everyone," he said.
Wahabzadah, from Afghanistan, said he has been living in New Zealand for more than two years. Before moving, he said he lived as a refugee in Australia for 27 years.
Wahabzadah said after seeing racism in Australia, he moved to New Zealand because it was a peaceful country.