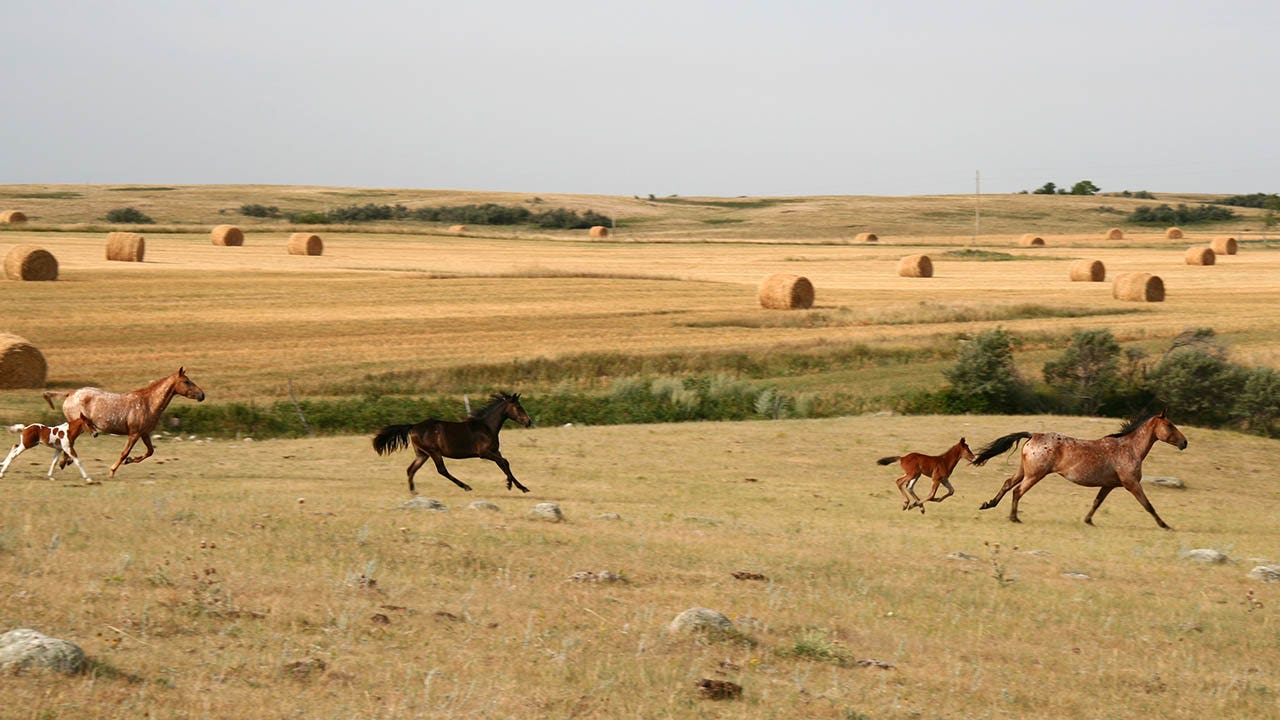 The US government offers up to $ 1,000 for those who want to use an untrained wild horse or burro to overpopulate the animals in the field.
The "Adoption Incentive Program" comes from the Bureau of Land Management (BLM) within the Interior Department. The incentive is part of the effort "to encourage more adopters to give a good home to a wild horse or burro."
AUSTRALIA HEAT SETS NEW RECORDS WHEN NOBLES ARE FOUND BY WILD HORSES DEAD FROM DRY WATER VILLAGE
The Office states online the aim is to provide the "recurring costs of the Agency for the care of unadjusted and untrained wild horses and burros while helping BLM face an increasing overpopulation of wild horses and burros on fragile public margins. "
Both wild horses and burros are state protected. Since 1971, when the Wild and Free Roaming Horses and Burros Act came into force, the animals have been considered "living symbols of the historic and pioneering spirit of the West."
According to the law, the animals are protected from "capture, branding, harassment or death".
The $ 1,000 bonus consists of two parts: Anyone who adopts a wild horse or Burro eligible for a new home after March 12 can receive $ 500 within 60 days of launching in addition to others $ 500 within 60 days of the pet's title.
Officials said a $ 25 adoption fee would be due They were looking for more private pastures for the overpopulation of wild horses. More than 55,000 more horses and burros live in the west wilder than the approximately 27,000 who, according to BLM, thrive in harmony with the landscape.
For anyone interested in adopting a wild horse or burro, visit the office's website.
The Associated Press contributed to this report.
Source link