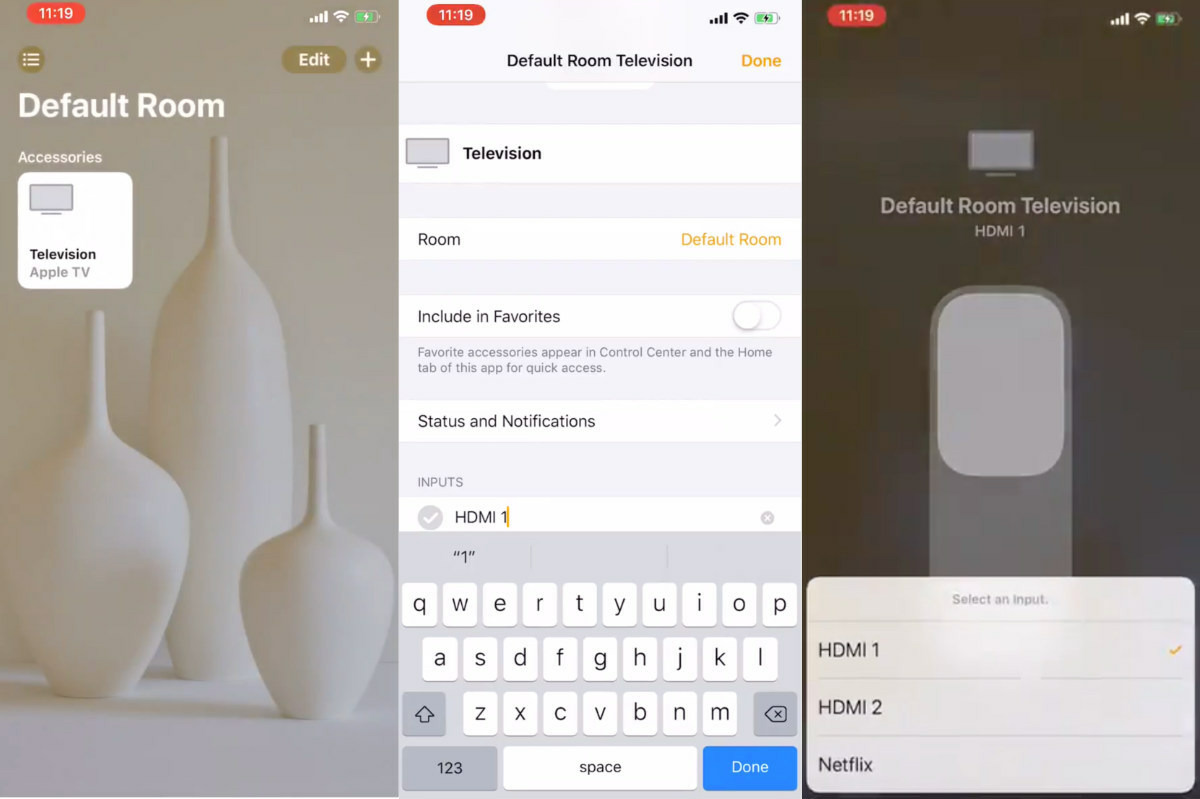 While everyone is eagerly awaiting the first HomeKit televisions that are on the market come, The developers have turned to the first beta of iOS 12.2 to provide first demos of the functionality.

AppleInsider was the first to highlight the possibilities of HomeKit TVs. Now these features can be tested with the added iOS 12.2 beta first support.
We also learned a bit more about how iOS will interact with televisions. After adding to HomeKit, the TV will appear in the Home app just like any other accessory. It shows the current status, the content can be played or paused and the input can be switched.
The inputs can be renamed according to their purpose, for example "Input 1
" becomes "Apple TV". Currently, this is all the functionality that can be found in the home app.
Other functions, eg. Navigation and menus are located in the Remote Widget in the Control Center. It is also likely to be added to the remote app when it is fully published.
The Remote widget can display various TV controls such as a directional pad, a back button, an info button, and more. This should be able to control almost any TV feature on your iPhone alone.
Now that all these features are added to HomeKit, scenes can be integrated with them. The movie time can now not only adjust the lighting, but also turn on the TV and switch the input.
Developer Aaron Pearce also simulated a TV that added a TV to HomeKit to show various aspects that could be configured.
Several manufacturers have already participated in the launch of HomeKit TVs, including LG, Sony and Vizio.