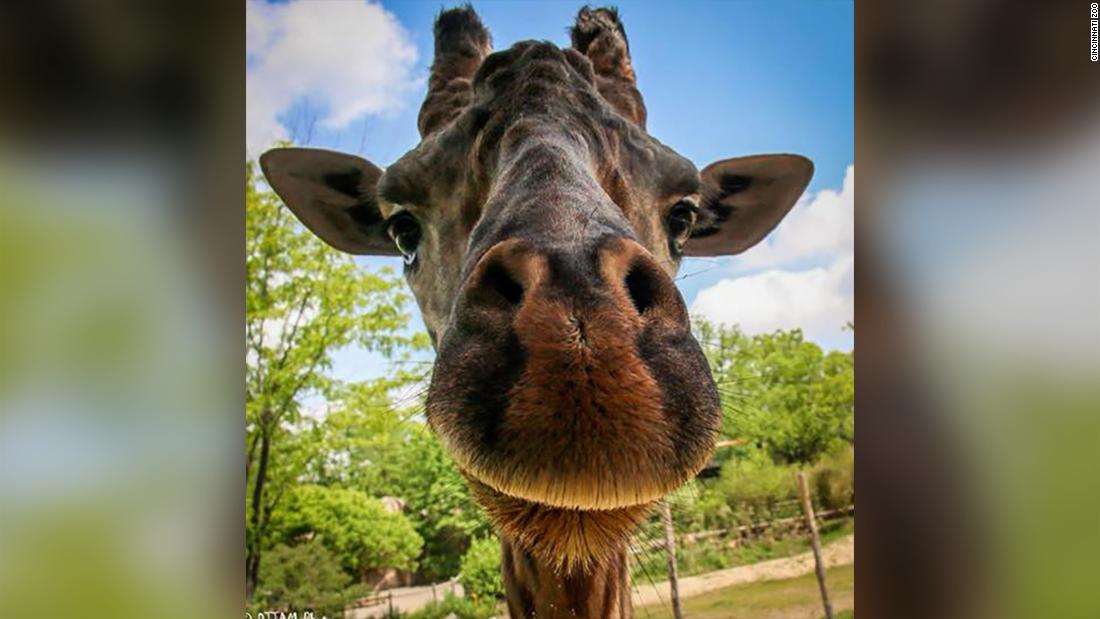 Twelve-year-old Kimba, the giraffe, died after complications from a hoof repair operation.
Michelle Curley, spokeswoman for the Cincinnati Zoo, told CNN.
The ZVO (Zoo Volunteer Observer) team oversaw the giraffe barn when they saw Kimba fall to the ground after 1 o'clock in the morning.
Kimba dealt with mobility issues when he got a hoof trim on Tuesday.
"Kimba started having lameness attacks last summer, which we've gotten off with laser therapies and medications that relieve symptoms," said Christina Gorsuch, curator of mammals at the Cincinnati Zoo, in a press release.
While the procedure was successful, later complications occurred.
Kimba, the zoo's only male giraffe, was over two meters tall and the father of six other giraffes, of which a seventh was traveling.
The Giraffe arrived at the Cincinnati Zoo in 201
8 from the Roger Williams Park Zoo in Providence, Rhode Island, where one of its calves lives today.