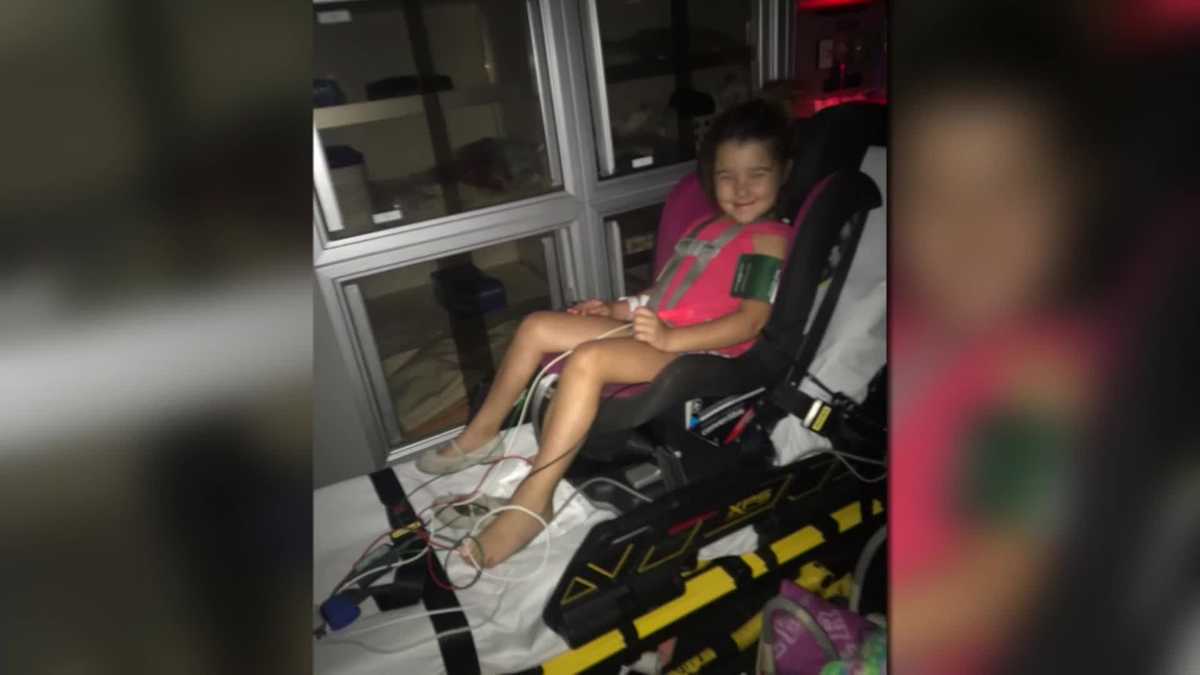 BRADENTON, Fla. –
A day at the pool sent a 4-year-old to the emergency room after suffering severe pneumonia after swallowing a large amount of pool water.
Elianna Grace enjoyed some weekend fun in her grandmother's pool when her mother, Lacey Grace, said that innocent fun was really dangerous.
"Elianna played with a pool noodle and someone would swim by and someone would spray them back if she was not," Lacey said. "She just put her mouth on the pasta when someone else picked her up to spray on her and did not notice she was at the other end, and she had the water in her mouth rather forcefully."
Four days later, Elianna got a fever, and then the situation became scary.
"She started to shake really badly, her skin was purple, her heart was racing, her oxygen level was dropping," Lacey said.
After Elianna was admitted to the emergency room, she was taken to the emergency room where doctors found her lungs swollen and infected.
After spending four days in hospital, Elianna recovers and is fine, her mother now warns other parents
"You know your child better than anyone else," Lacey said. "So I knew something was wrong, I just did not know it would be that bad."
Source link