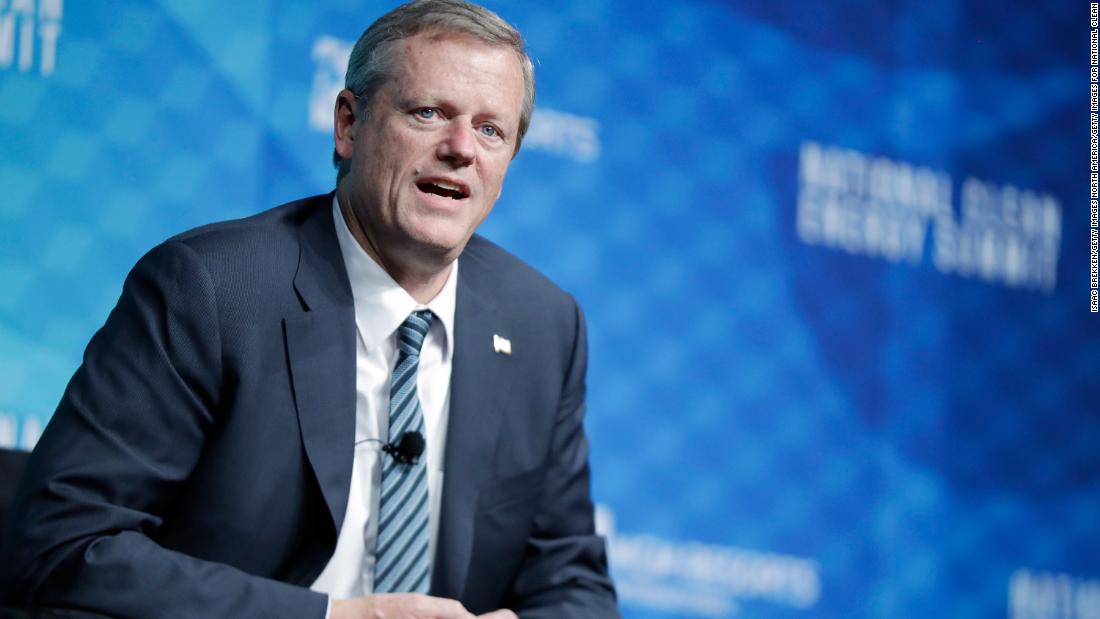 The Republican governor spoke at a press conference on Trump's video conference call, in which the president urged heads of state to aggressively attack violent demonstrators. The call came after nearly a week of protests across the country, which sometimes became violent when Floyd died, a 46-year-old African American who died as a result of a police officer in Minneapolis.
"I heard what the President said about dominating and fighting today. I know I should be surprised if I hear such branding from him, but I am not," Baker told reporters. "At so many times in the past few weeks when the country needed the most compassion and guidance, it was simply nowhere to be found."
;
Instead, he continued, "We have bitterness, readiness to fight, and self-interest. This is not what we need in Boston, it is not what we need in Massachusetts, and it is definitely not what we need in our great country need."
The President's tough message to the governors comes as he and his advisors continue to debate the wisdom of a national address after the protests, one of which was outside the White House and which pulled him and his family back into an underground bunker on Friday evening.
"You have to dominate or you look like a bunch of idiots, you have to arrest people and put them on trial," the president said to the governors in a call from the White House Situation Room in the basement, according to an audio recording of the CNN call received.
Baker, a frequent critic of the president, changed his tone in a statement Monday, praising "the powerful statement" that peaceful demonstrators in Boston had made.
"The murder of George Floyd by the police was a terrible tragedy – one of the countless tragedies that afflicted people in the United States. The vast majority of demonstrators today did so peacefully to achieve a common goal of promoting justice and equality achieve, "he said.
"I am deeply grateful for their voices and their positive, haunting message. I would also like to thank all police officers and other first aiders who work to protect the people of Boston from the people whose violent actions, looting and destruction of Property was criminal and cowardly – and distracted by the powerful message that thousands of Massachusetts residents have made today. "
Source link