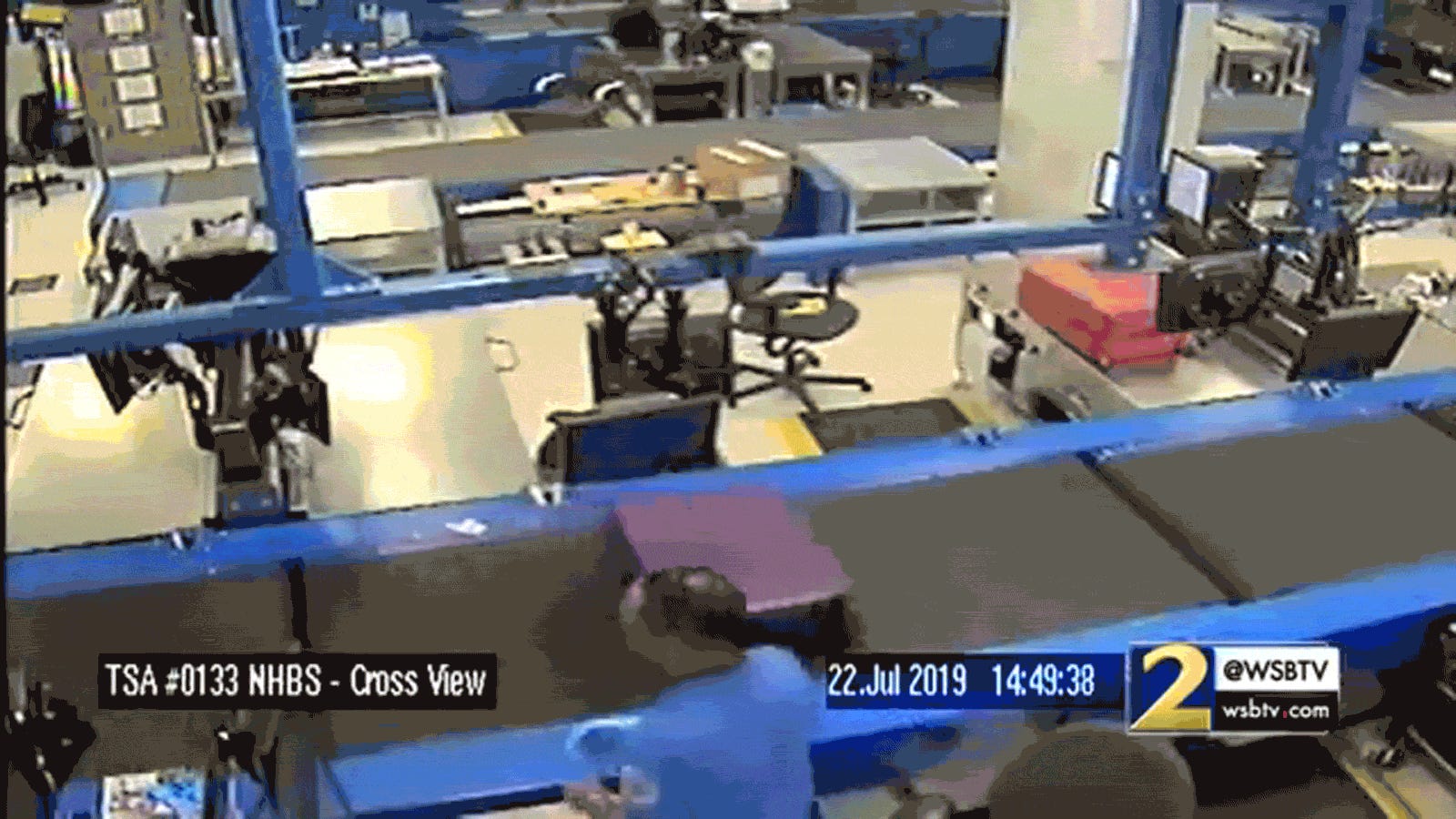 Man, I still remember exactly wanting to do that as a child. I think I even managed to drive the conveyor about a meter long before being torn away by a lively parent. However, this adventurous toddler actually managed to get it off: he got on the baggage conveyor belt and was taken to the TSA luggage storage room at Hartsfield-Jackson Atlanta International Airport in Atlanta. He was rescued by fast-response airport workers who immediately recognized the little nut as no-baggage.
Everything was captured with security cameras and a clip created that is 100% used by this kid when he's in high school to pick up beauties of whatever sex he may be. Here is it:
The child born in 201
6
had a "badly swollen and bruised" right hand I hope he believes is that the injury was worth the adventure as adventures like this are rarely possible at no cost.
The toddler climbed onto the baggage conveyor as his mother printed her boarding pass against a clock kiosk, which flitted to an unmanned ticket counter in front of the luggage belt.
As the owner and operator of a child, I have no feeling that this was a case of careless parenting. Infants around 3, 4 or 5 have an almost supernatural ability to simply disappear and lock places, even if your attention is focused on something else for a tiny amount of time.
It looks like he was trying to climb out before he descended the deep, dark tunnel into the airport's secret catacombs, but a large suitcase prevented his escape.
I hope little Kook recovers from his injuries, and I hope he really appreciates that all of this was captured on video, because when he grows up, he will hopefully love that.
(about Boing-Boing!)
Source link