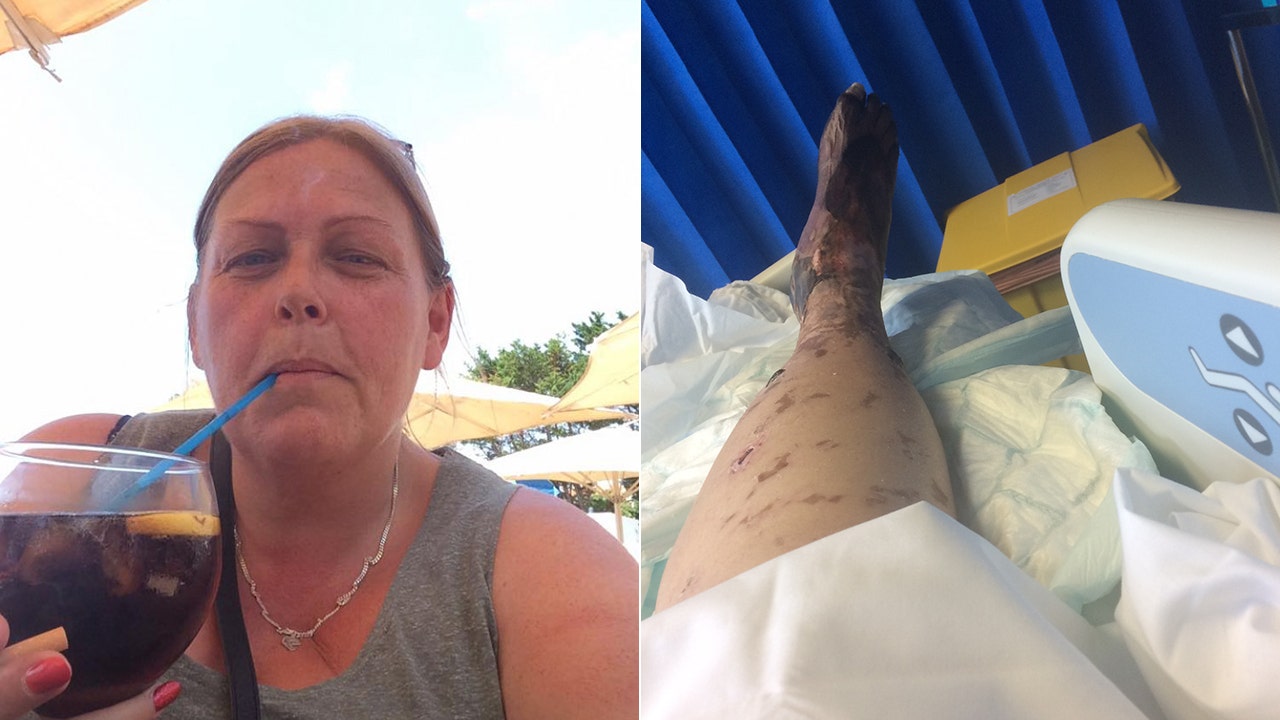 A mother of a woman who lost both legs due to meningitis said she initially thought her symptoms were due to a stale drink.
"I had only one drink, one vodka and Diet Coke in the pub," the 51-year-old Sarah Hayward told SWNS about the 2017 incident. "I'm an adult, so I know "What it is like, if you had a few too many, but I only had one, so I thought that a certain drink was spiked."
CLEVELAND CLINIC FULFILLED ITS FIRST UTERO SURGERY
and that she suddenly felt cold, so she plunged into the pub.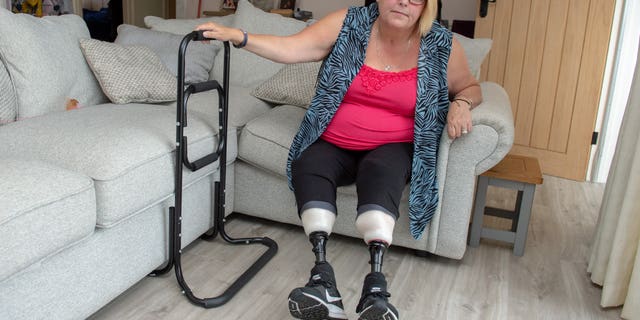 "I remember being in the bathroom and feeling completely out of my heart," she told SWNS. "I have very little memory of it; It's just what friends have told me since. "
MOMS LOSE THE NOSE AFTER LEAVING SKIN CANCER AS A PIMPLE She said goodbye to her daughter, who was on her way to college, and fainted.
Hayward has been diagnosed with group W meningococci, which is currently experiencing a sharp increase in the UK. According to the Meningitis Research Foundation, the death rate is 13 percent, and the symptoms are different from other meningitis strains.
Hayward, who tells her story as part of the "Meningitis now for adults" campaign, said she lost her legs as a result of the infection, but has not had any health problems since.
CLICK HERE TO OBTAIN THE FOX NEWS APP
"The disease is so fast – I would not wish it to anyone," she told SWNS.
Source link