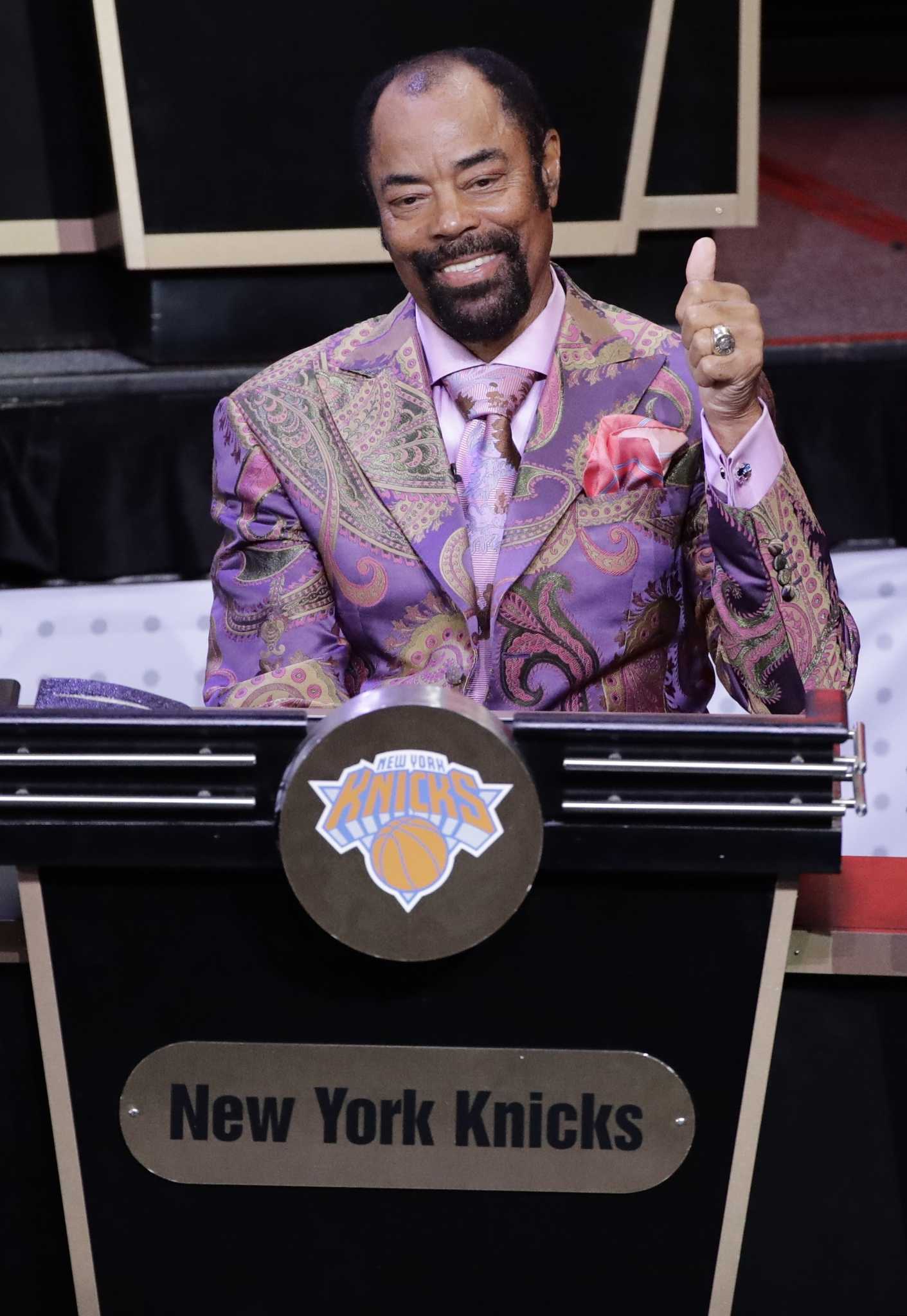 New York Knicks great Walt "Clyde" Frazier weighed in on Kevin Durant's legacy during a SiriusXM NBA Radio spot earlier this week.
Frazier is not a fan of Durant's decision to join the Warriors. In fact, he said he thinks his name should go down in the record books with an asterisk next to it.
Despite KD's two Finals MVP awards, "he's going to be down the list for me because of that," Frazier said during the broadcast Tuesday.
MORE: Steph and Seth Curry shock sister with epic wedding present
The argument, which Golden State fans have heard before, is that Durant supposedly had it too easy because of his All-Star supporting cast of Stephen Curry, Draymond Green and Klay Thompson. If he had he stayed in Oklahoma City and won a title, he "probably would have deserved" full credit, said the Knicks Hall of Famer.
Of course, had he remained with the Thunder, he might have ended up like Charles Barkley — lots of accolades, no rings.
"Durant, as great a player he is, I would still hold back (giving him credit) because he joined a team that really didn't need him,' said Frazier.
Frazier, 73, works for the Knicks as the top Madison Square Garden color commentator.
The Knicks are reportedly hoping to lure Durant in free agency in 2019, but having an employee disparage KD's accomplishments might not be the wisest strategy to make that happen.
MORE: Warriors big man David West retires
On the other hand, writes the New York Daily News' Stefan Bondy, the Knicks "can offer something the Warriors and Celtics cannot: an unaccomplished roster and a fanbase that hasn't celebrated a title since the Nixon administration."
Pretty tempting, eh, KD?
—-
Read Mike Moffitt's latest stories and send him news tips at mmoffitt@sfchronicle.com. 
 Start receiving breaking news emails on wildfires, civil emergencies, riots, national breaking news, Amber Alerts, weather emergencies, and other critical events with the SFGATE breaking news email. Click here to make sure you get the news.
Source link