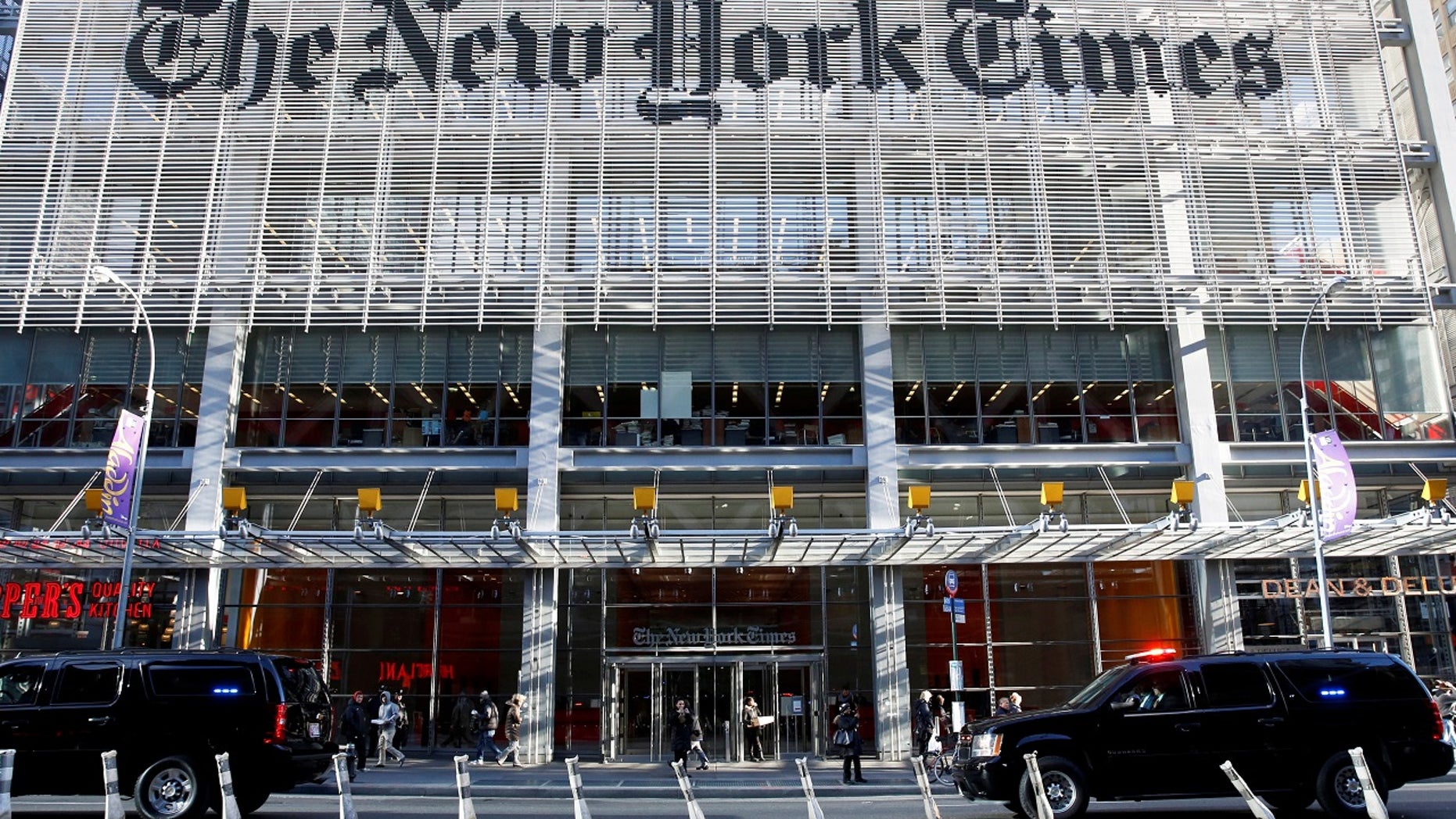 The New York Times was ridiculed on Tuesday for a piece that romanticizes the efforts of Hezbollah's militant group to spread holiday cheer.
While Hezbollah was described as an Iranian-backed terrorist organization, the Times' World Times sent the following article:
"Even Hezbollah, the Shiite political movement and militia, branded the United States a terrorist organization In recent years, Santa Claus has been involved in importing gifts into Beirut's southern suburbs. "[1
9659005DanGainor'sVicePresidentoftheMediaResearchCenter
wrote that the Times
" does the murder of Hezbollah cowards. "
Hezbollah was founded in the early 1980s as part of an Iranian resistance to the Israeli occupation of southern Lebanon during the country's brutal civil war. The US has called Hezbollah a foreign terrorist organization since the Foreign Ministry's 1997 list was drawn up.
The Times tweet associated itself with a feature story titled "Christmas in Lebanon:" Jesus is not just for Christians. "" This referred to Hezbollah as "the Shiite political movement and militia that the The United States has branded a terrorist organization. "The article noted that Hezbollah representatives recently attended an Iranian Christmas concert and helped end Christmas time.
Demonstrations of the Christmas Spirit seem intentional, the analysts said, demonstrating Hezbollah's involvement as a significant political and military force in Lebanese society and highlighting its political alliances with Christian parties, "the newspaper wrote.
This is a new low. "Geopolitical analyst Jason Buttrill tweeted." Hezbollah was Al Qaeda before AQ existed, they were ISIS before ISIS, and they abducted and murdered the head of the CIA station in Beirut More than 200 Marines killed in the same year, kidnapping journalists and pastors. "
The conservative review correspondent Jordan Schachtel wrote," Oh, just the New York time that makes Hizbollah propaganda trumpet for Christmas. "
The The Times tweet was struck with replies that mocked the paper for the play.
Last week, the Israeli prem Minister Benjamin Netanyahu said that recently tunnels dug out of Hezbollah in Israel pose a major threat to his country. Israel says the tunnels were built by Hezbollah fighters to launch attacks on Israeli civilians and try to conquer the northern tip.
Samuel Chamberlain of the Associated Press and Fox News contributed to this report.