A small hologram for humans. A huge hologram for the Washington Monument.
The Smithsonian National Air and Space Museum celebrates the 50th anniversary of Apollo 11's moon landing on Tuesday, Wednesday, and Thursday with a life-size projection of the Saturn V rocket at the Washington Monument.
The Saturn V rocket is today an icon for the transport of the Apollo 11 crew to the Moon in 1969. The projection mapping artwork will occupy 363 of the 555 vertical feet of the monument.
On Friday and Saturday, the half-century The show is being converted to a 17-minute film that recreates the launch of Apollo 11.
The Congress approved the exhibition on June 20, 2019.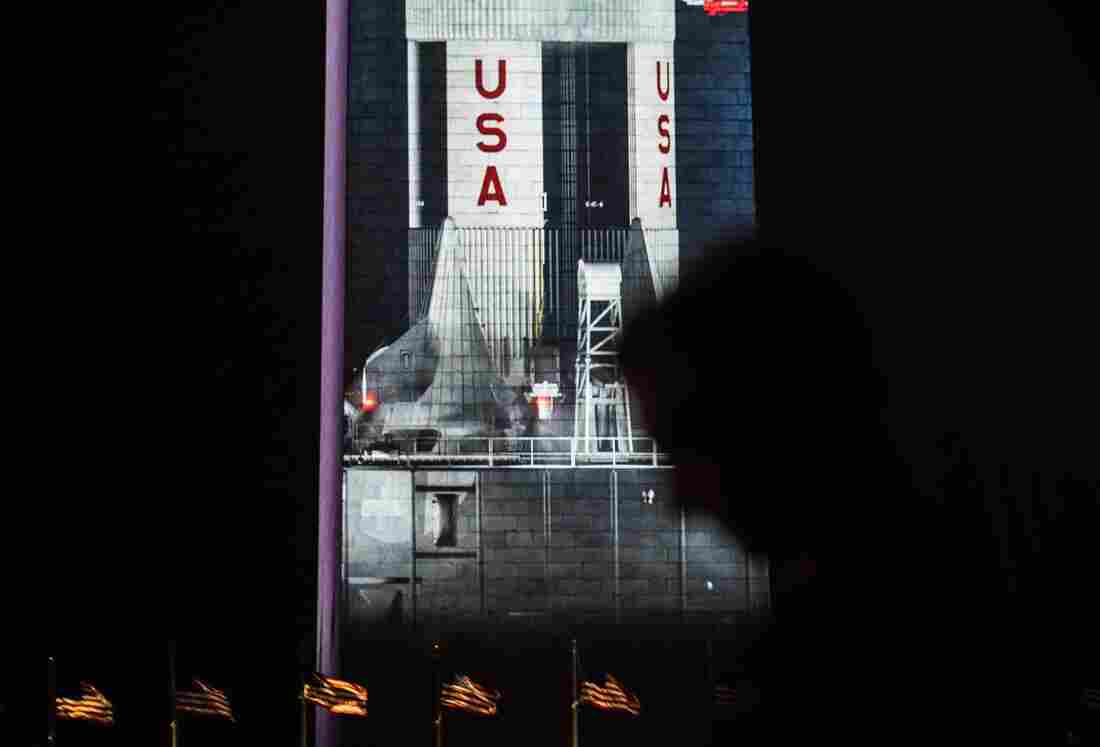 With Joint House Resolution 60, Congress demanded a unique set of preparations for the exhibition at the National Mall and Washington Monument to demonstrate this incredible achievement in the history of our nation, and we are delighted to be with the National Air Minister, David Bernhardt says in a press release from the museum.
Shuran Huang / NPR
Saturn V "/>
Source link