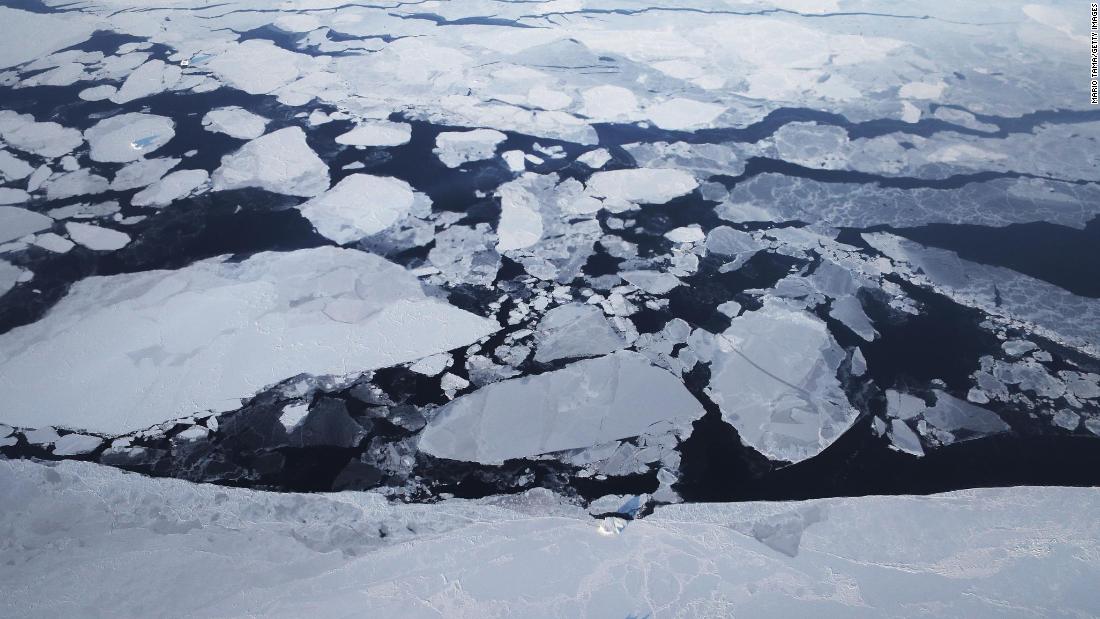 The study released on Monday suggests that sea levels may rise much faster than previously thought due to the accelerated melting of the ice sheets in Greenland and the Antarctic.
International researchers predict that this will be the worst case scenario Global temperatures are rising by 5 degrees Celsius to 2100, and sea levels could rise more than two meters over the same period – twice the upper limit set in the US last important report of the UN Climate Change Committee.
Such a situation would be "catastrophic," warn the authors of the study.
"It's really pretty bleak," said lead author Jonathan Bamber, a professor of physical geography at Bristol University opposite CNN. "Two meters are not a good scenario."
He said the mass displacement of people in low-lying coastal areas would probably lead to serious social upheaval. It would also pose an "existential threat" to small island nations in the Pacific, which would remain virtually uninhabitable.
The researchers found that in extreme cases, approximately 1
.79 million square kilometers (691,120 square miles) – an area more than three times California – would be lost to the sea.
Such an increase would endanger up to 187 million people, representing about 2.5% of the total population of the population World.
While the authors acknowledge that the likelihood of a worst-case scenario may be low, they say it should not be discounted.
"Our study suggests that there is a real risk, a plausible risk of a very significant rise in sea level through both ice sheets," Bamber said of the worst consequences, such as very high sea-level rise.
"What we do together as a species politically and globally over the next ten years will determine the future of future generations in terms of the habitability of the planet and the nature of the environment in which it lives." 19659007] & # 39; The only thing we can do is the adaptation & # 39 ;: The Greenland ice melt reaches the tipping point & # 39; Study Results "src-mini =" // cdn.cnn.com/cnnnext/dam/assets/181116173151-ocean-warming-small-169.jpg "src-xsmall =" // cdn.cnn.com/cnnnext/dam/ assets / 181116173151-ocean-warming-medium-plus-169.jpg "src-small =" http://cdn.cnn.com/cnnnext/dam/assets/181116173151-ocean-warming-large-169.jpg "src -medium = "// cdn.cnn.com/cnnnext/dam/assets/181116173151-ocean-warming-exlarge-169.jpg" src-large = "// cdn.cnn.com/cnnnext/dam/assets/181116173151 -ocean-warming-super-169.jpg "src-full16x9 =" // cdn.cnn.com/cnnnext/dam/assets/181116173151-ocean-warming-full-169.jpg "src-mini1x1 =" // cdn .cnn.com / cnnnext / dam / assets / 181116173151-ocean-warming-small-11.jpg "data-demand-load =" not-loaded "data-eq-pts =" mini: 0, xsmall: 221, small : 308, medium: 461, large: 781 "/>