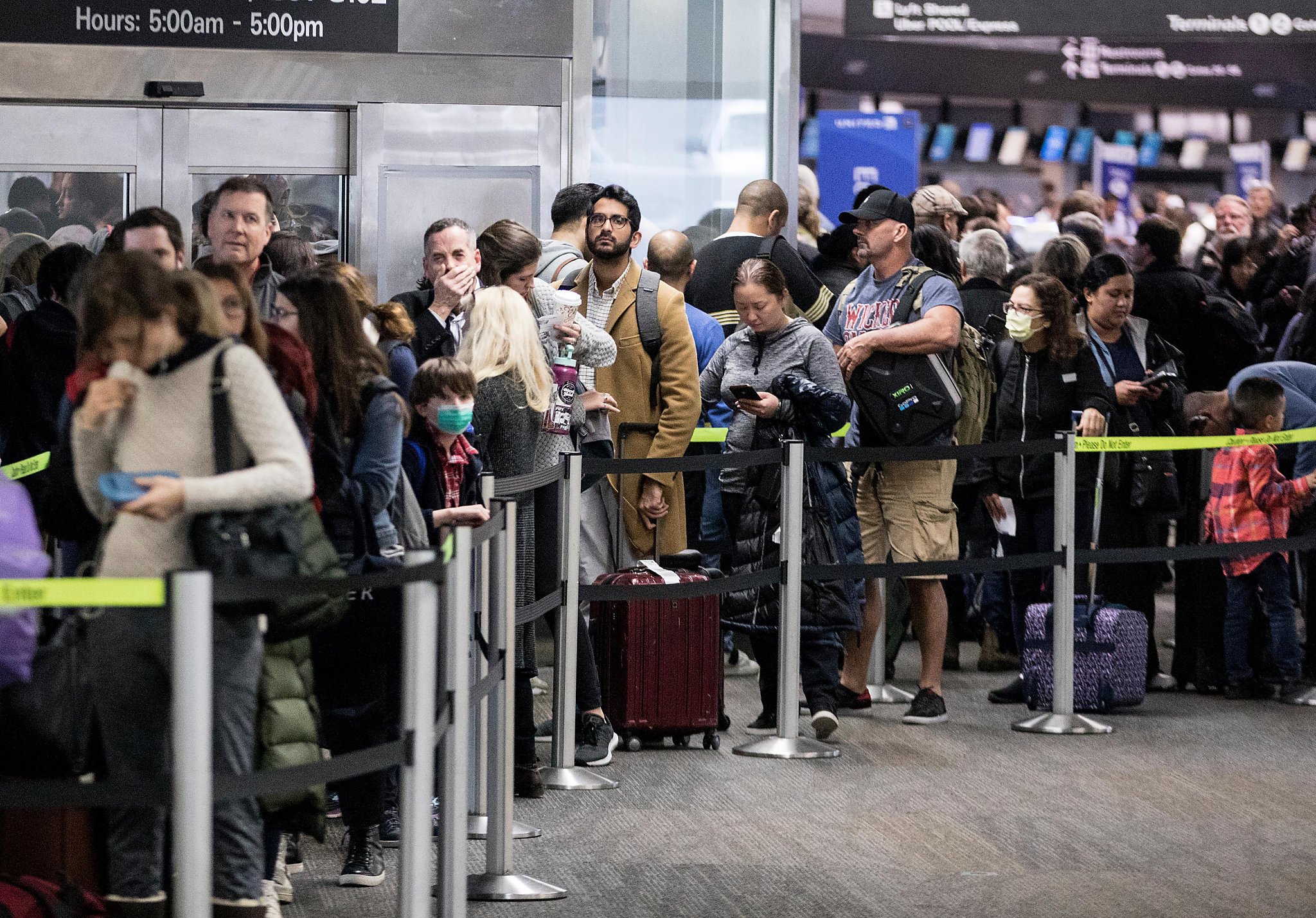 Photo: Jessica Christian / The Chronicle

A security incident on Saturday morning at San Francisco International Airport resulted in the closure of security lines and the grounding of United Airlines flights to Terminal 3.
Airport Duty Manager Chris Morgan told SFGATE that the security lines were shut down for one hour after a TSA error resulted in a passenger bringing a loaded magazine into the terminal.
At 6:35 pm, the TSA agents identified a "threat item." During the security check, a passenger bag, but the wrong bag was pulled out of the safety line, and the actual bag that contained the magazine was grabbed by the owner.
"The passenger did what every passenger would do," Morgan said. "The passenger did not know that he had done something wrong."
TSA agents detected the error and turned on the security lines as they tried to find the passenger with the loaded magazine.
They found the passenger at 7:35 am Security lines were reopened. All United flights were grounded because of the incident.
There was no weapon in the bag, only the loaded magazine.
A number of people at the airport tweeted photos and videos of the scene at the airport.
This story is developing. It will be updated as more information becomes available.
Eric Ting is a writer of SFGATE. Email him at [email protected] and and follow him on Twitter
Get the latest emails about floods, forest fires, civil emergencies, civil unrest, Listed Notifications, Amber Alerts, Weather Stats, and Other Critical Events with SFGATE Email Click here to make sure you receive the news.