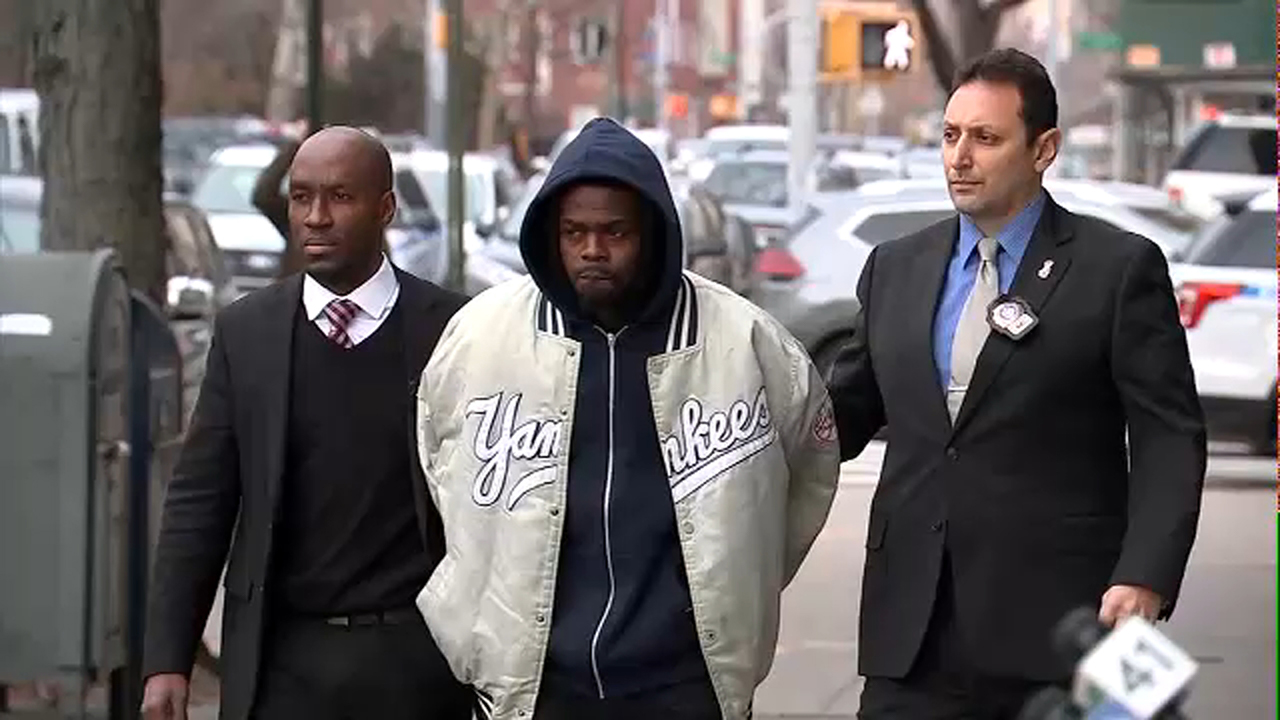 BEDFORD-STUYVESANT, Brooklyn (WABC) –
Police say the suspect is under arrest in a vicious attack on a NYCHA building in Brooklyn.
The NYPD was looking for 31-year-old Lytee Knox Hundley to become violent following a runaway verbal confrontation.
Hundley introduced himself to police in the 79th Ward and was charged with assault.
The attack took place on Friday in a building on Tompkins Avenue in Bedford-Stuyvesant and was streamed live on Facebook, while in the background came calloused laughter.
A witness made a half-hearted attempt to intervene, but it was not enough to prevent the suspect from throwing nine shots and eight kicks at a 62-year-old male head. The police identified the victim as Wilfredo Arce.
In addition to the attack, the suspect spat his helpless victim.
The police said she knew who she was looking for and Detective Dermot Shea's NYPD chief tweeted a picture of Hundley.
The boss added the NYPD and the community are not in favor.
Arce was taken to Woodhull Hospital, where he was treated for a broken nose and a broken orbital bone.
The police say the suspect has already made two arrests, including robbery
̵
2;——-
*
Further Brooklyn News
*
Send Send us a message tip
*
Download the abc7NY app for breaking news alerts
*
Follow us on YouTube
(Copyright © 2019 WABC-TV, All Rights Reserved.)
Source link