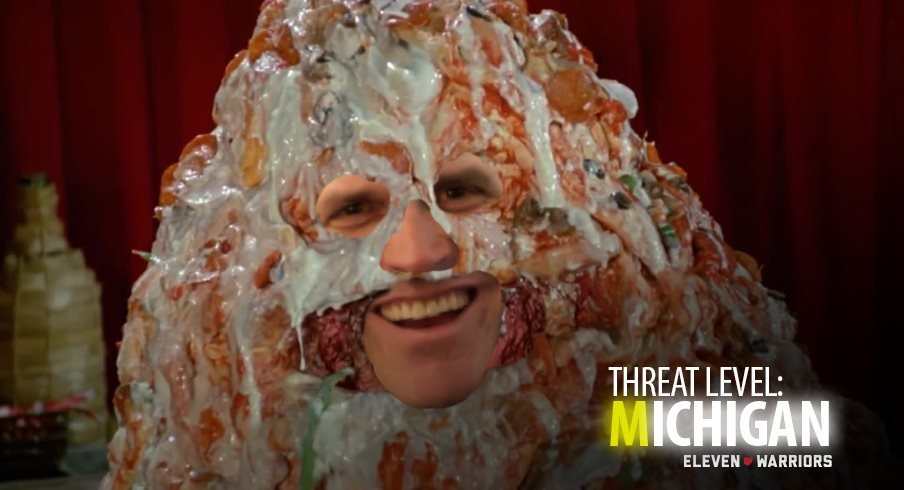 Michigan found this out sometime in mid-November. After recovering from an opening loss to Notre Dame (which at that time seemed like one of those mythical quality losses I hear about again and again), they were undefeated. This included an allegedly brutal four-game track in which they played Wisconsin (meh), Michigan State (super meh) and Penn State (not like many, but still pretty big on a large scale).
Many Michigan fans and non-Michigan fans (including myself) were fooled by this depiction of pseudo-competence until the Wolverines of course found an absolute buzz saw against the Buckeyes. This will be an issue, as was the case with Michigan's 45-15 loss to Florida in the Peach Bowl.
I do not really have the patience to break all the ways that Michigan was beaten on Saturday, but suffice to say that a bad running game (reinforced by the absence of Karan Higdon) and a really poor performance is due to the Offensive line sealed their fate. Florida was also a better football team in terms of coaching and staffing.
What's even more interesting is this ridiculous exchange between Harbaugh and Dan Mullen before the Jordan Branding game. The only logical explanation for Harbaugh's reaction is that he has heard badly and has misinterpreted a disclosed remark as an insult. Or he is just very funny.
Anyway, the end! Michigan fans, the college football world's Willy Lomans, were briefly allowed to touch the brass ring of importance before plunging back into the bubbling cauldron of co-tots that make up 90% of college football. Single-paragraph sales writer Jeff Seidel puts it that way in the Detroit Free Press:
And that's the theme of this season.

Against the toughest competition, as the bright lights come on, everything was revealed.

Good, but not great.
Yes! See you next year! The threat level remains low.
Source link